Los musgos del bosque / Forest mosses.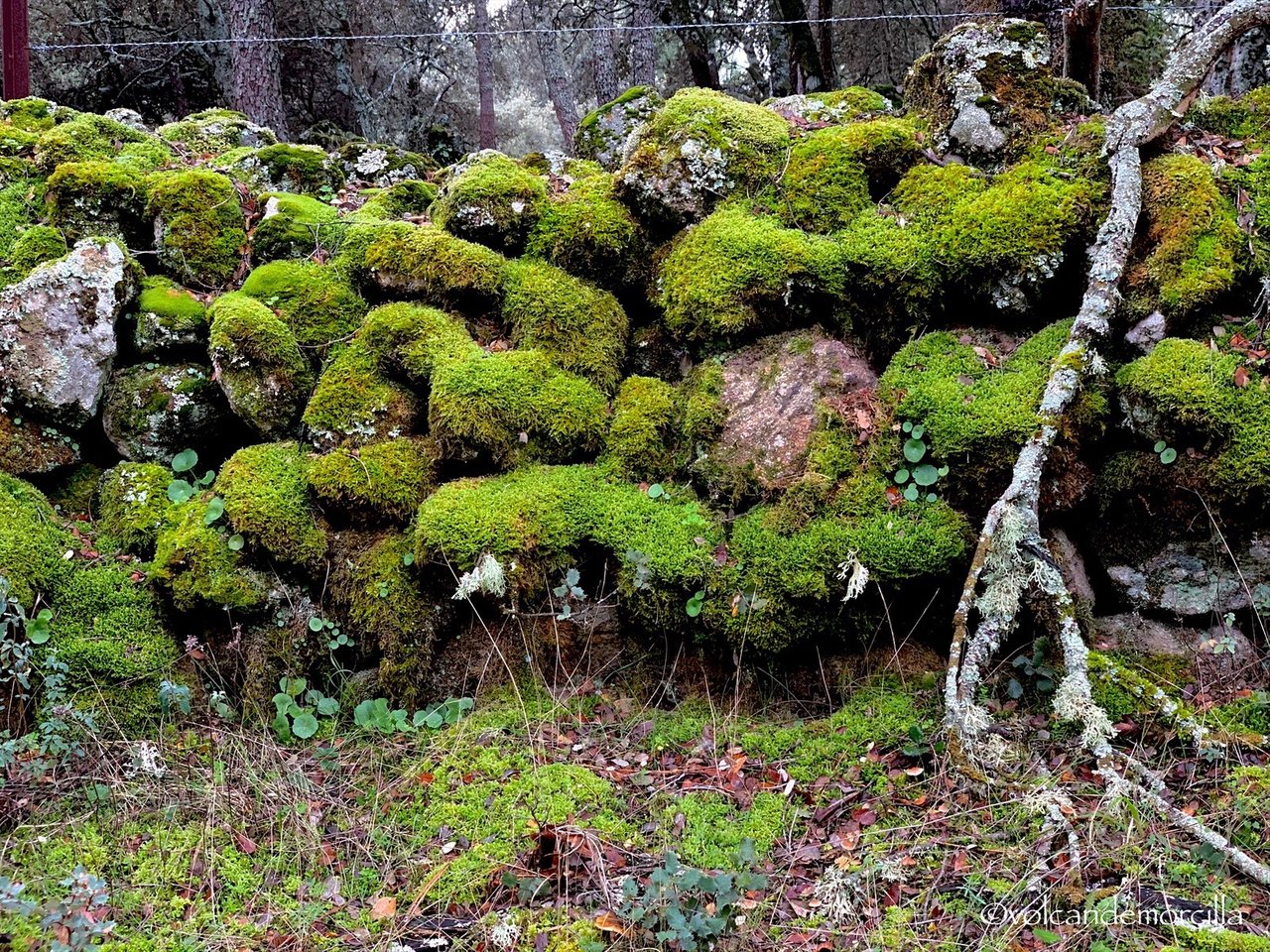 He encontrado muchos musgos a lo largo de los paseos que he realizado estos días por la Sierra de Gredos, en la provincia de Ávila (España).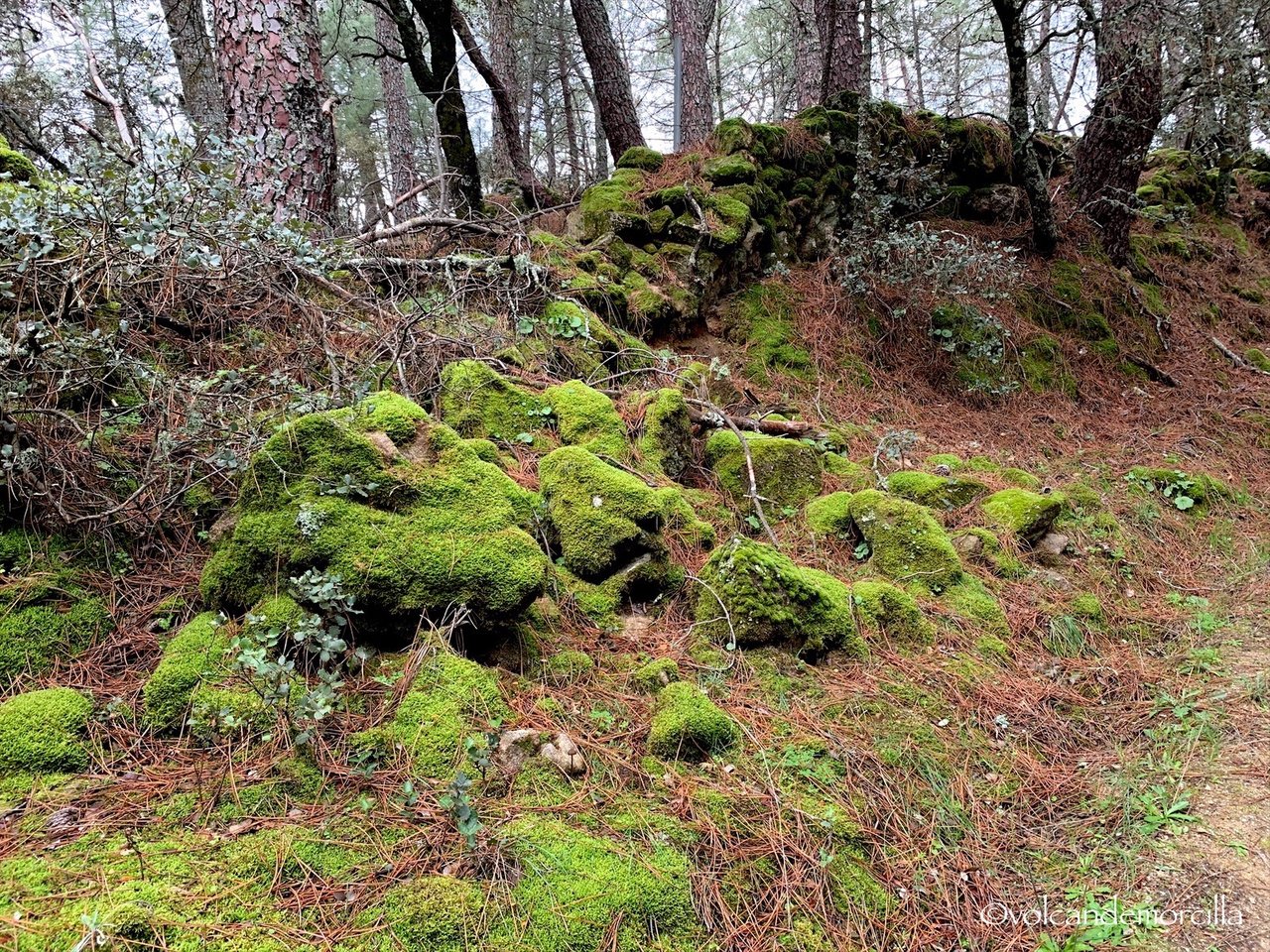 Los musgos son pequeñas plantas que recubren las piedras, los troncos de los árboles y muchas veces los muros pero son muy frágiles porque precisan de mucha humedad.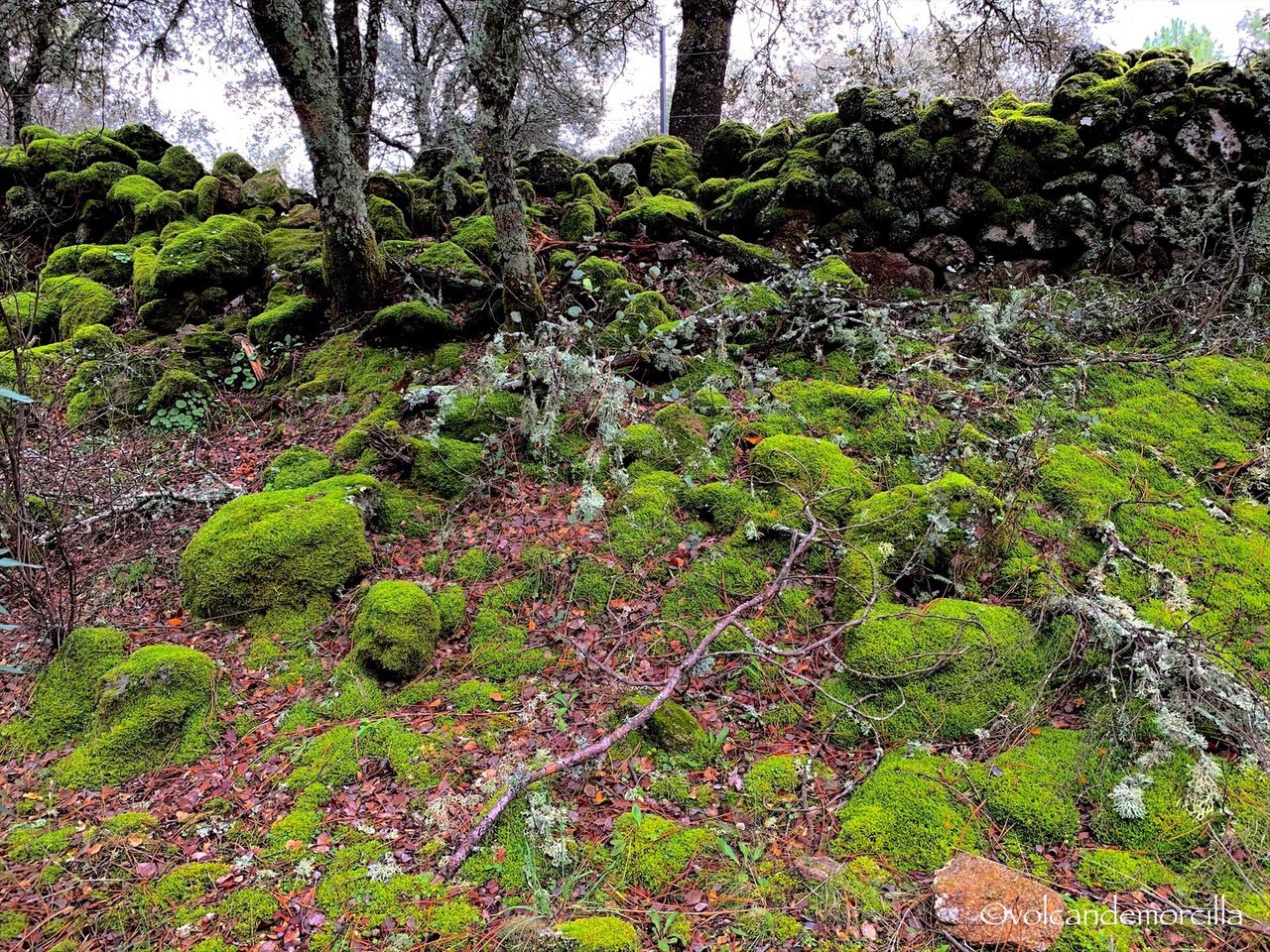 Este año ha llovido mucho en los últimos meses y por ello he encontrado muchas partes cubiertas del verdor intenso y fresco del musgo.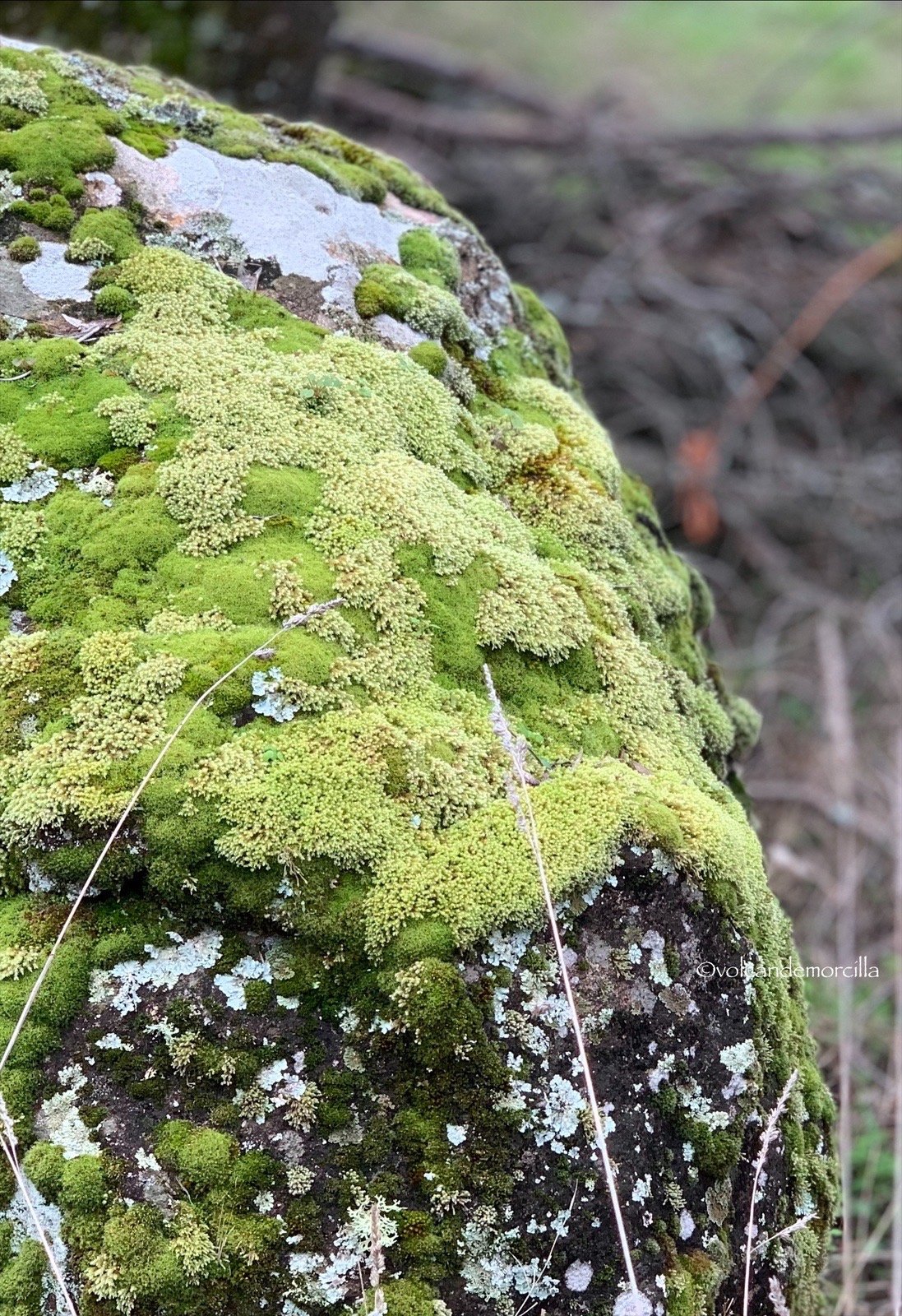 Su verde siempre me ha parecido muy espectacular. Si lo miro de cerca observo que está compuesto de pequeños micro tallos.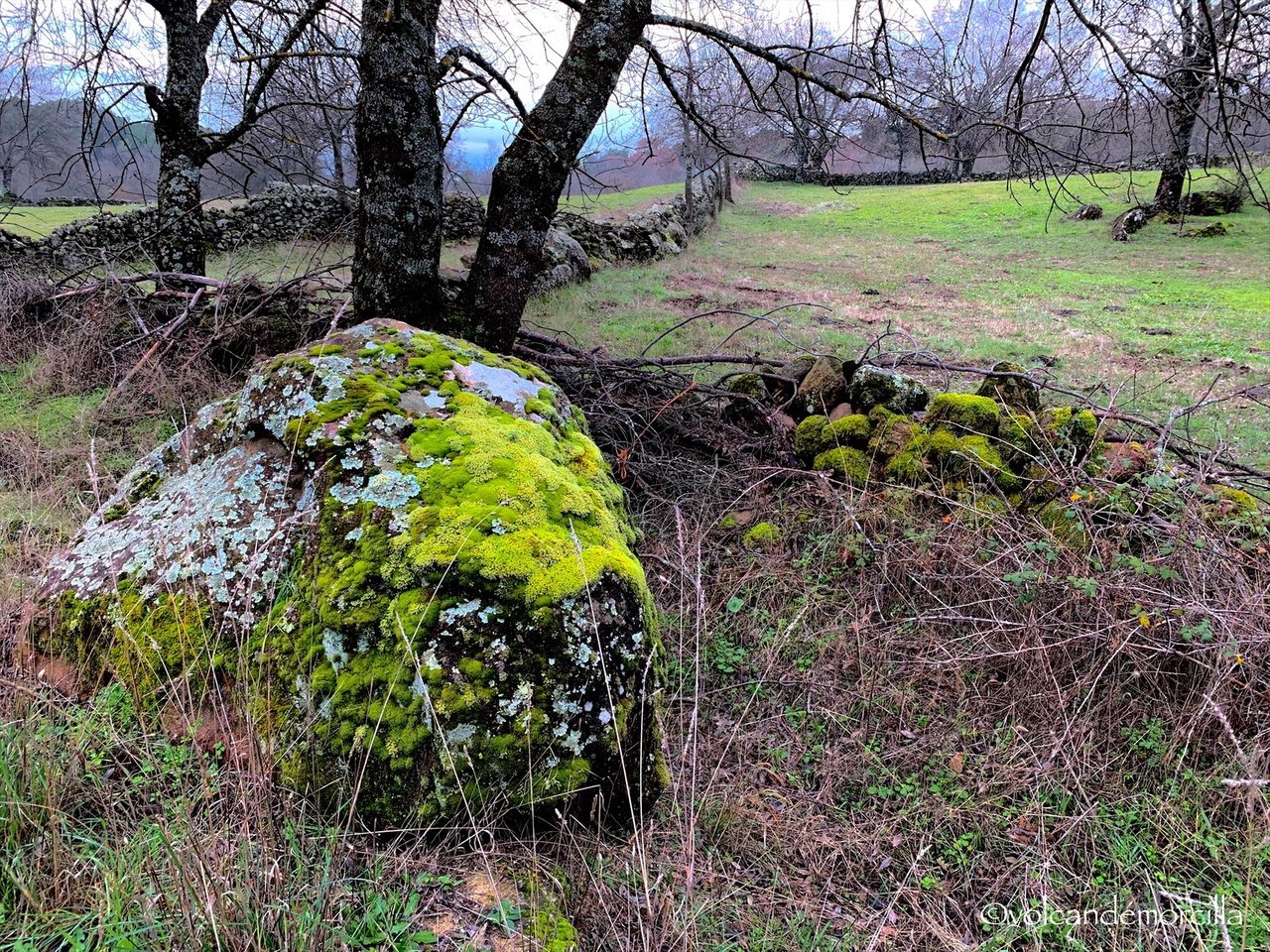 Para crecer y desarrollarse requieren de mucha humedad además de frío. Por eso, crecen muy lentamente.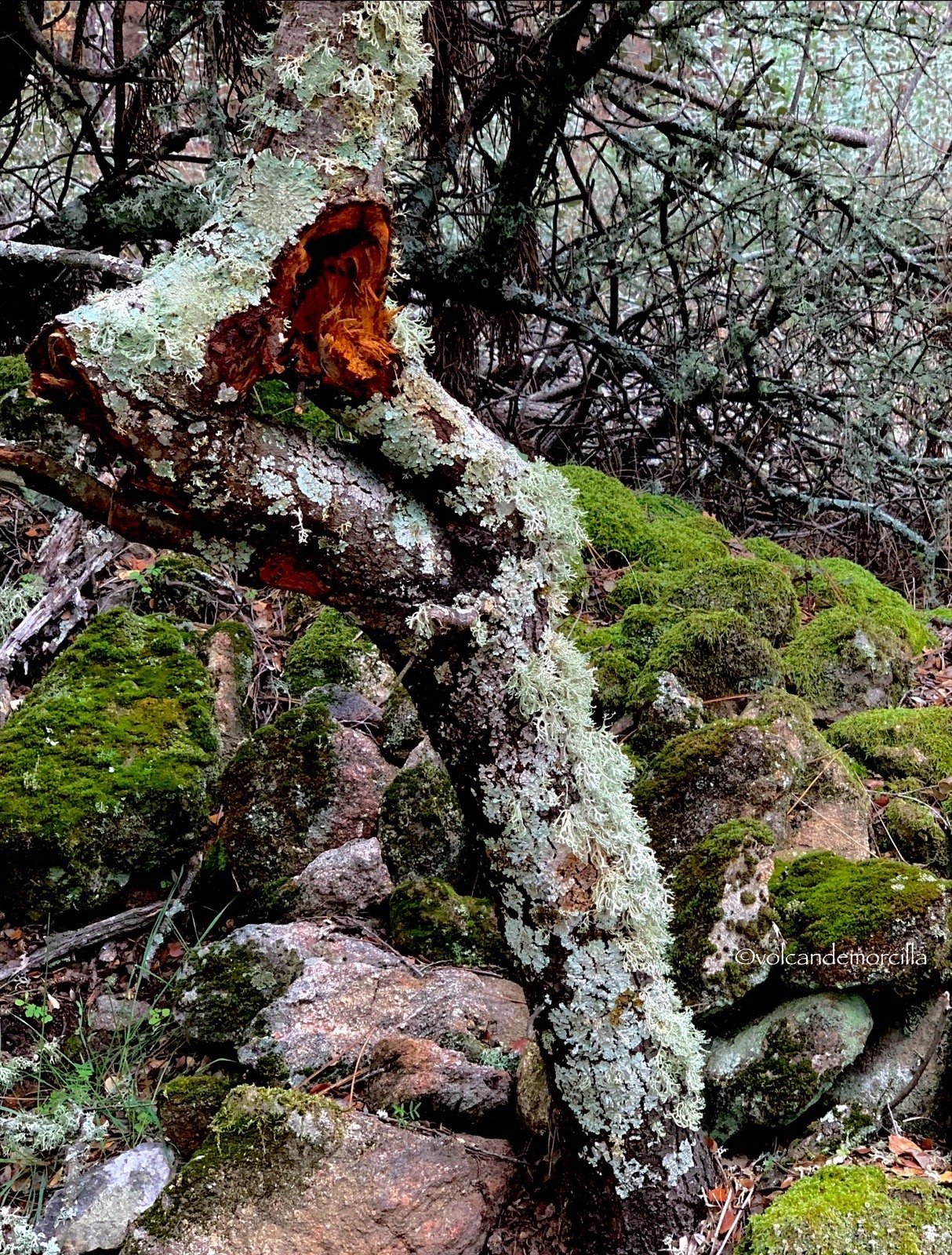 Los líquenes tienen un desarrollo y unas exigencias similares a los musgos. Por ello, muchas veces, los encontramos juntos.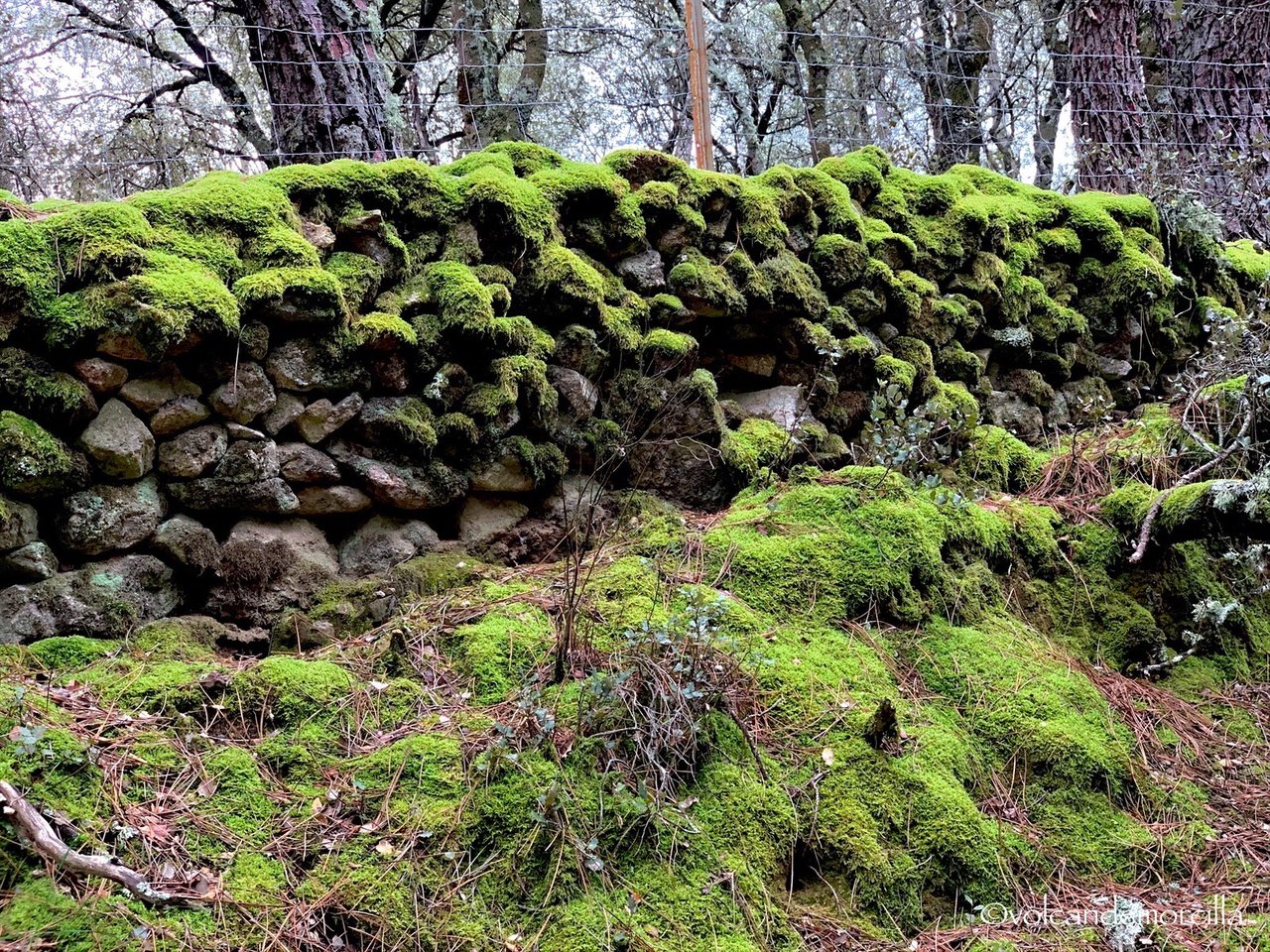 Hay quien sube al monte y coge musgos alegremente para decorar sus tiestos o, ahora en Navidad, sus nacimientos. Si muchos hiciéramos esto provocaríamos un daño importante en el ecosistema del bosque.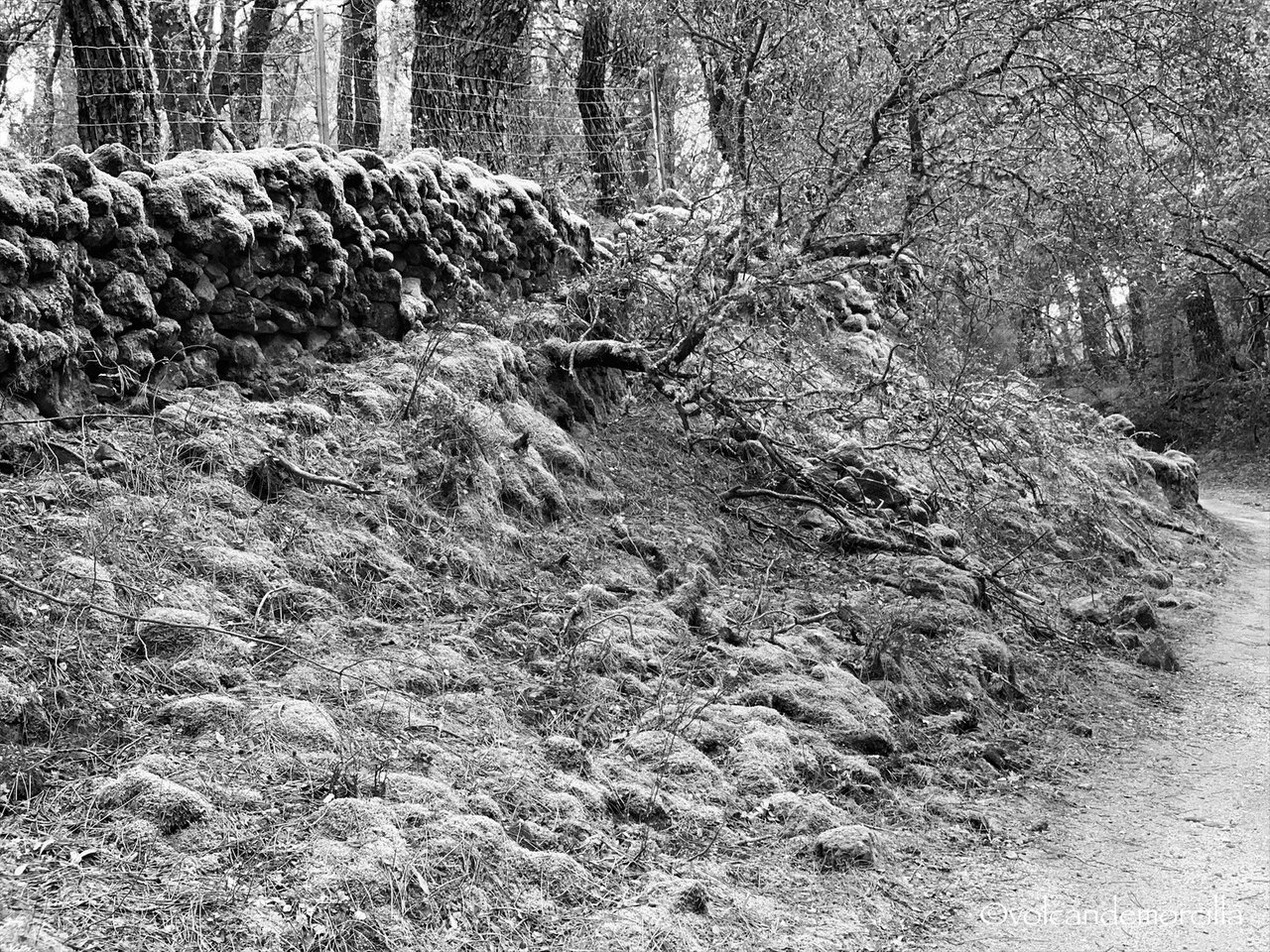 Cuando llegan las Navidades, la recolección indiscriminada de musgos puede llegar a alterar mucho el ecosistema y, desde luego, es completamente ilegal.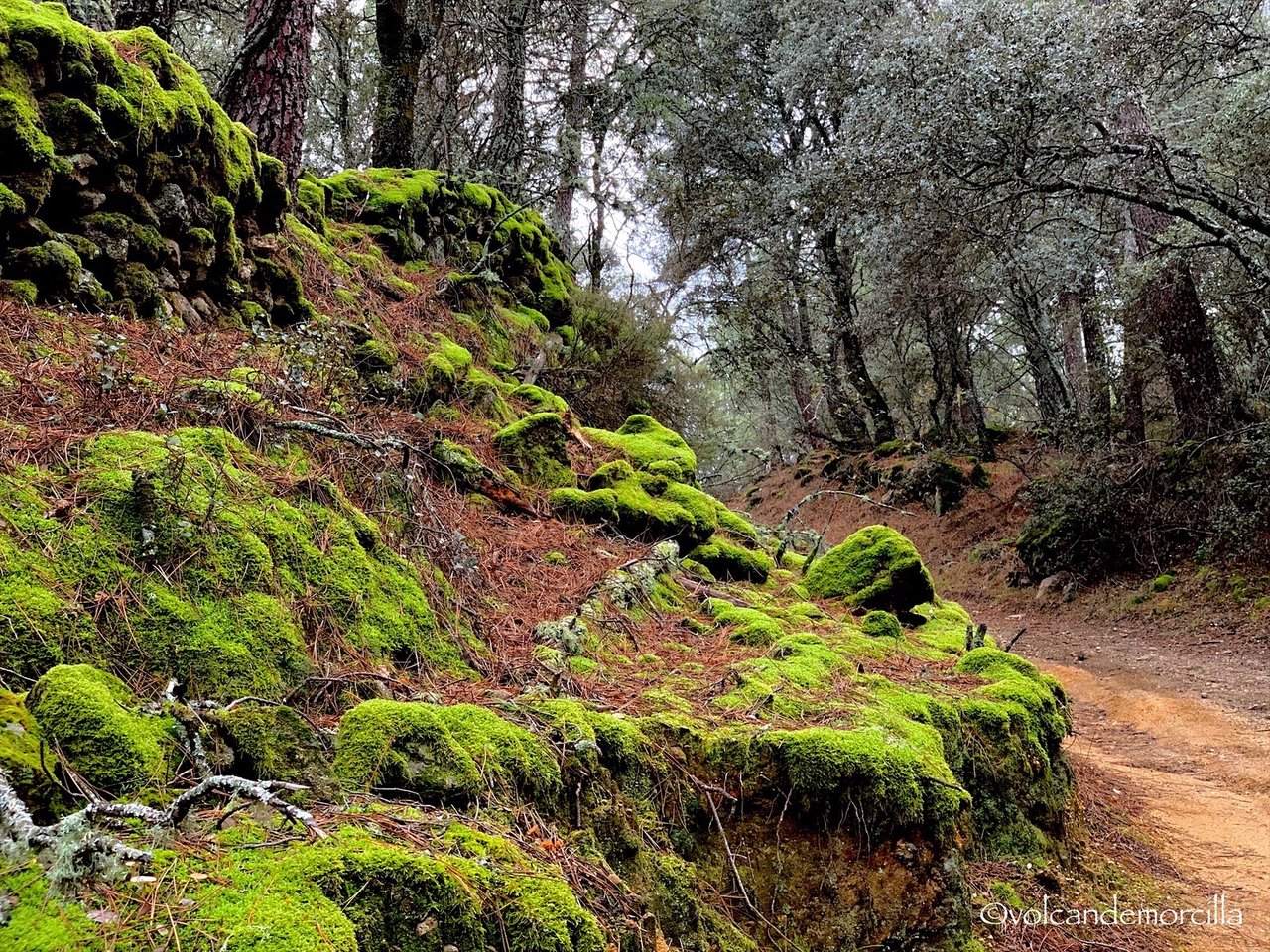 Los musgos son muy importantes en los ecosistemas montañosos puesto que retienen la humedad del suelo, evitando su degradación. También. constituyen un importante lugar donde se refugian los pequeños invertebrados.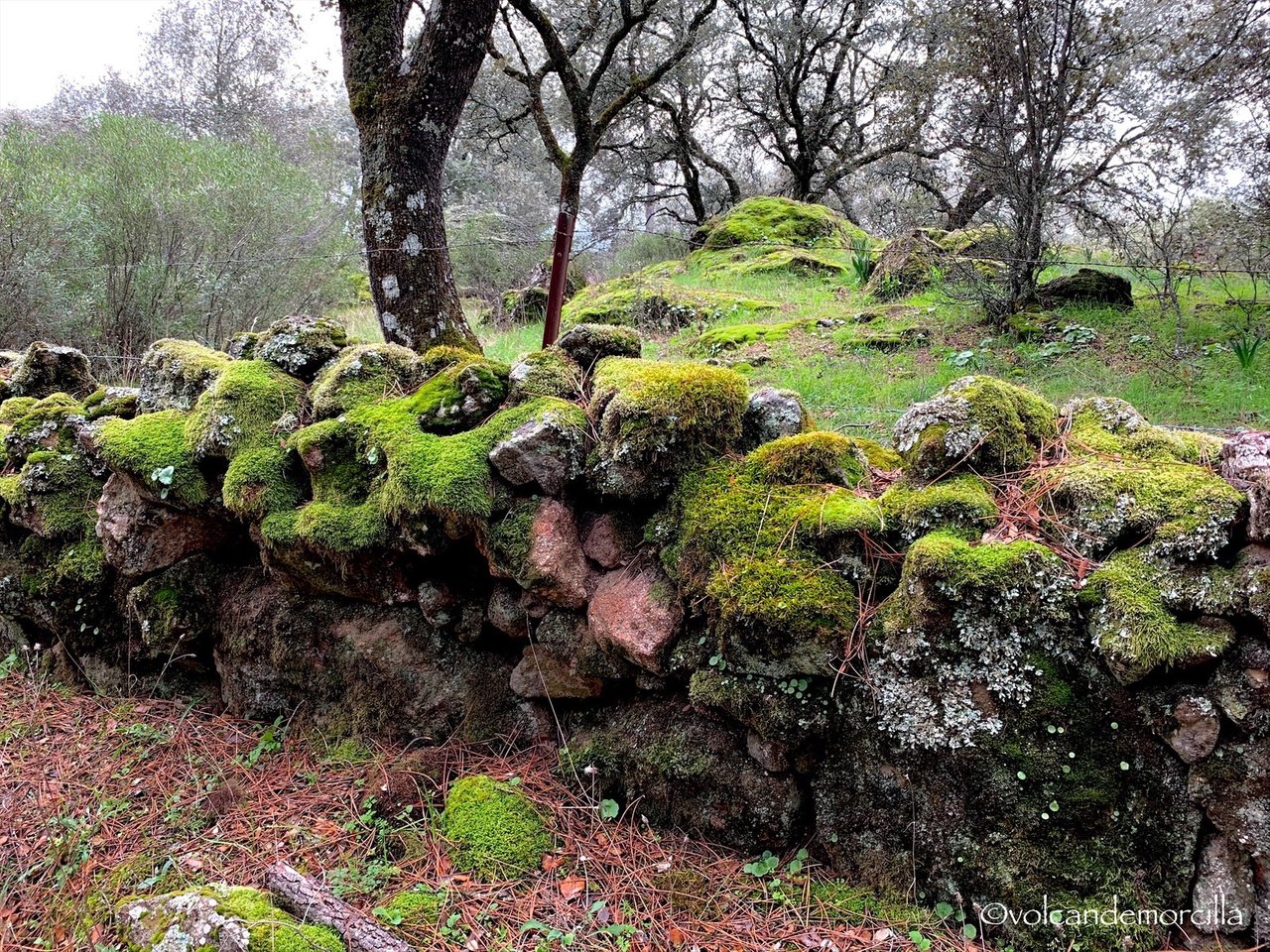 Los musgos se denominan también bríofritas. El ciclo vital es muy complejo y no lo voy a describir, entre otras razones, porque no lo he comprendido suficientemente. Simplemente, diré que se puede reproducir de forma sexuada o asexuada.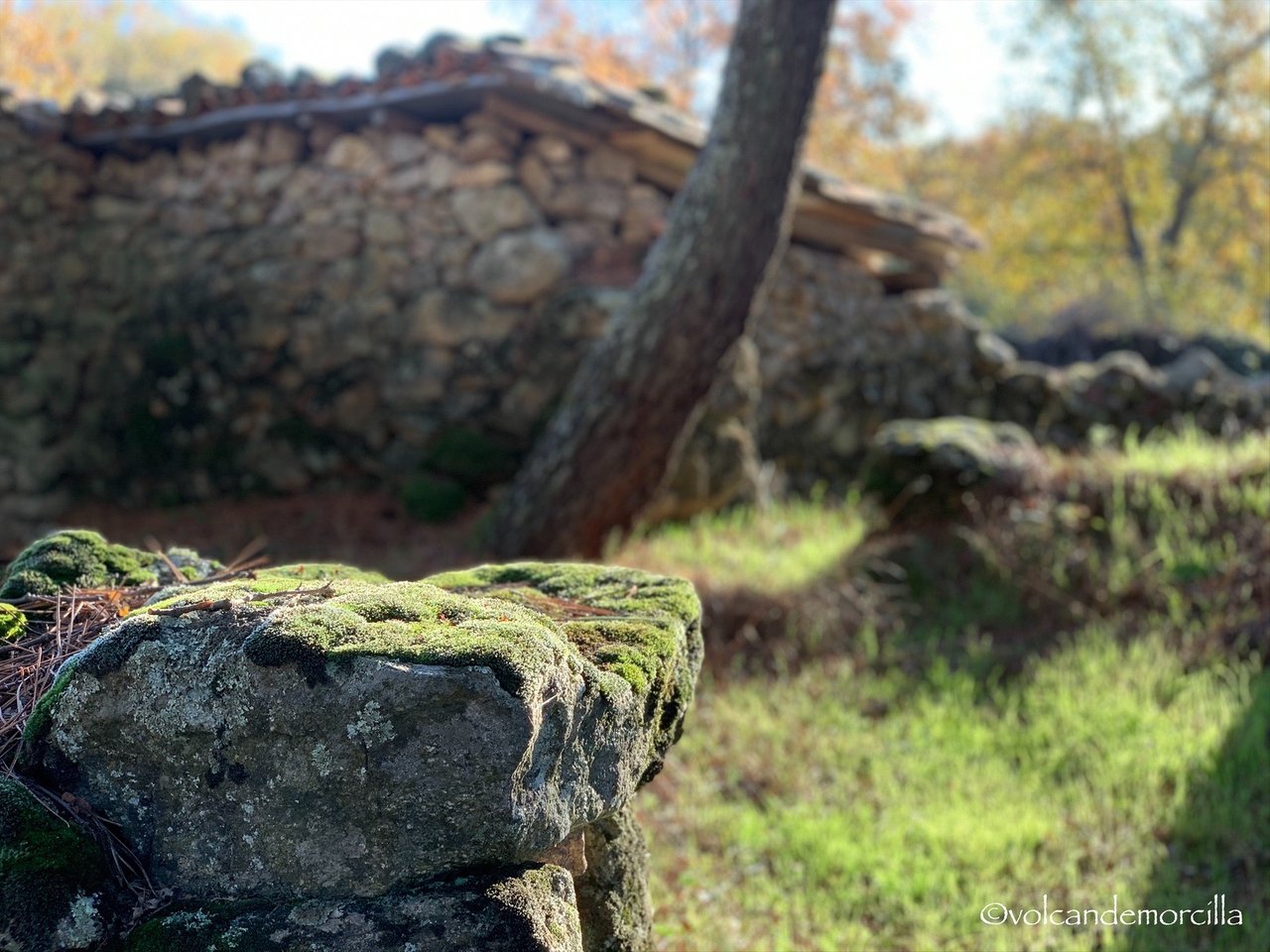 Los musgos se encuentran, principalmente, en lugares fríos y húmedos. Por tanto, su ecosistema ideal es el bosque.
Los musgos, a diferencia de los líquenes y otras plantas, son muy frágiles porque carecen de cutícula. Es decir, no poseen una capa protectora que evite la pérdida de agua.
Sin embargo, muchos musgos no mueren cuando se secan en el periodo estival y son capaces de revivir cuando se rehumedecen.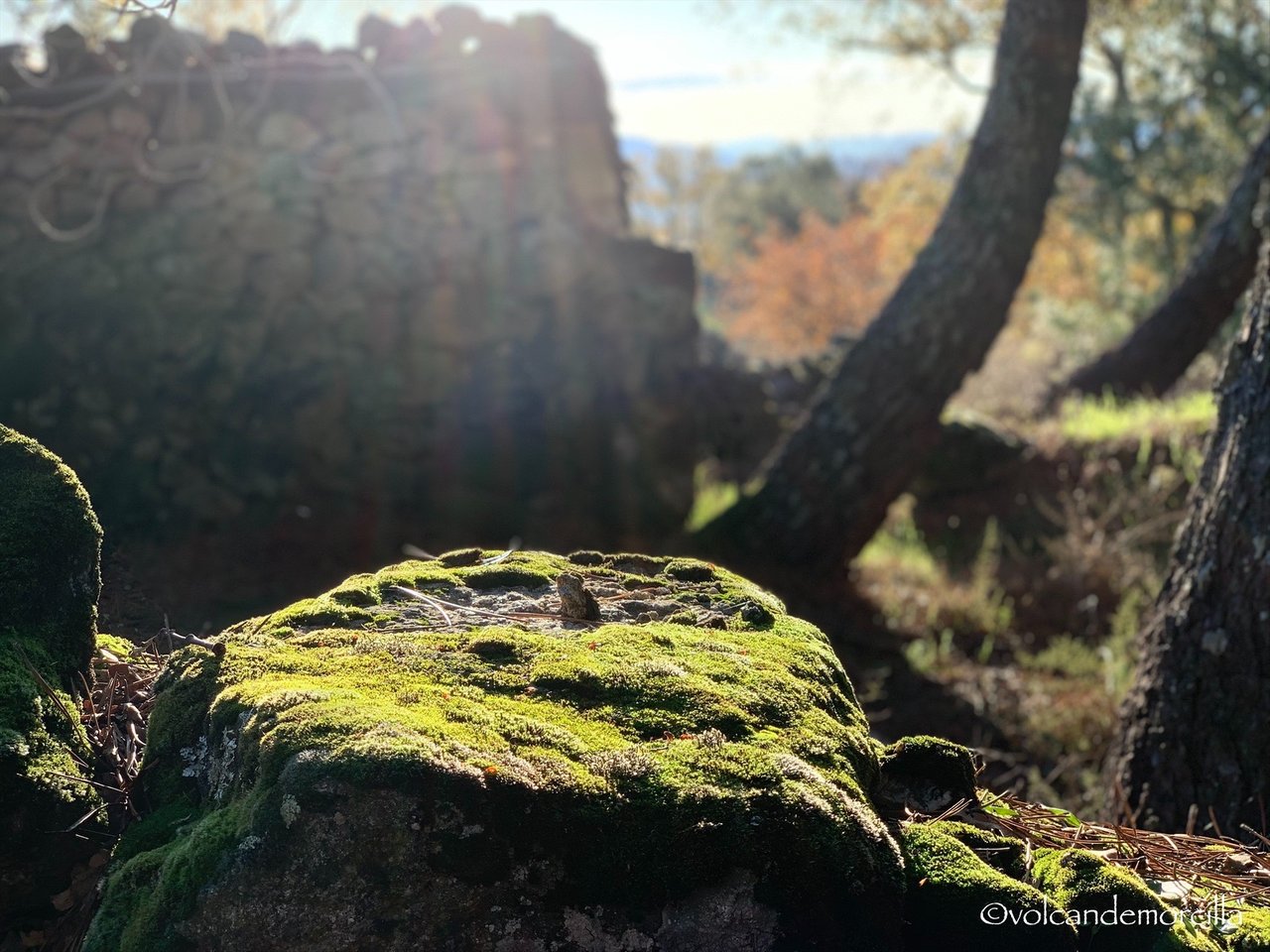 El musgo no crece por igual en todas las superficies. Se desarrolla y reproduce mejor en las partes más húmedas.
La parte de una roca o un árbol que recibe los vientos es la más húmeda pues en ella se condensan más las gotas de lluvia o bruma.
Por eso, sucede algo curioso según el lugar del planeta donde asiente el bosque. En el hemisferio norte, suele suceder que la cara norte de los árboles y rocas tiene más musgo porque es la parte más húmeda. Sin embargo, al sur de la línea del ecuador la parte más húmeda es la orientada hacia el sur.
En los bosques muy densos en los que no penetra fácilmente la luz del sol, los musgos crecen igual de bien en cualquier orientación.
En cualquier caso, he agrupado una serie de fotografías de musgos que he realizado estos días en la Sierra de Gredos. Aquí os las expongo y espero que os gusten.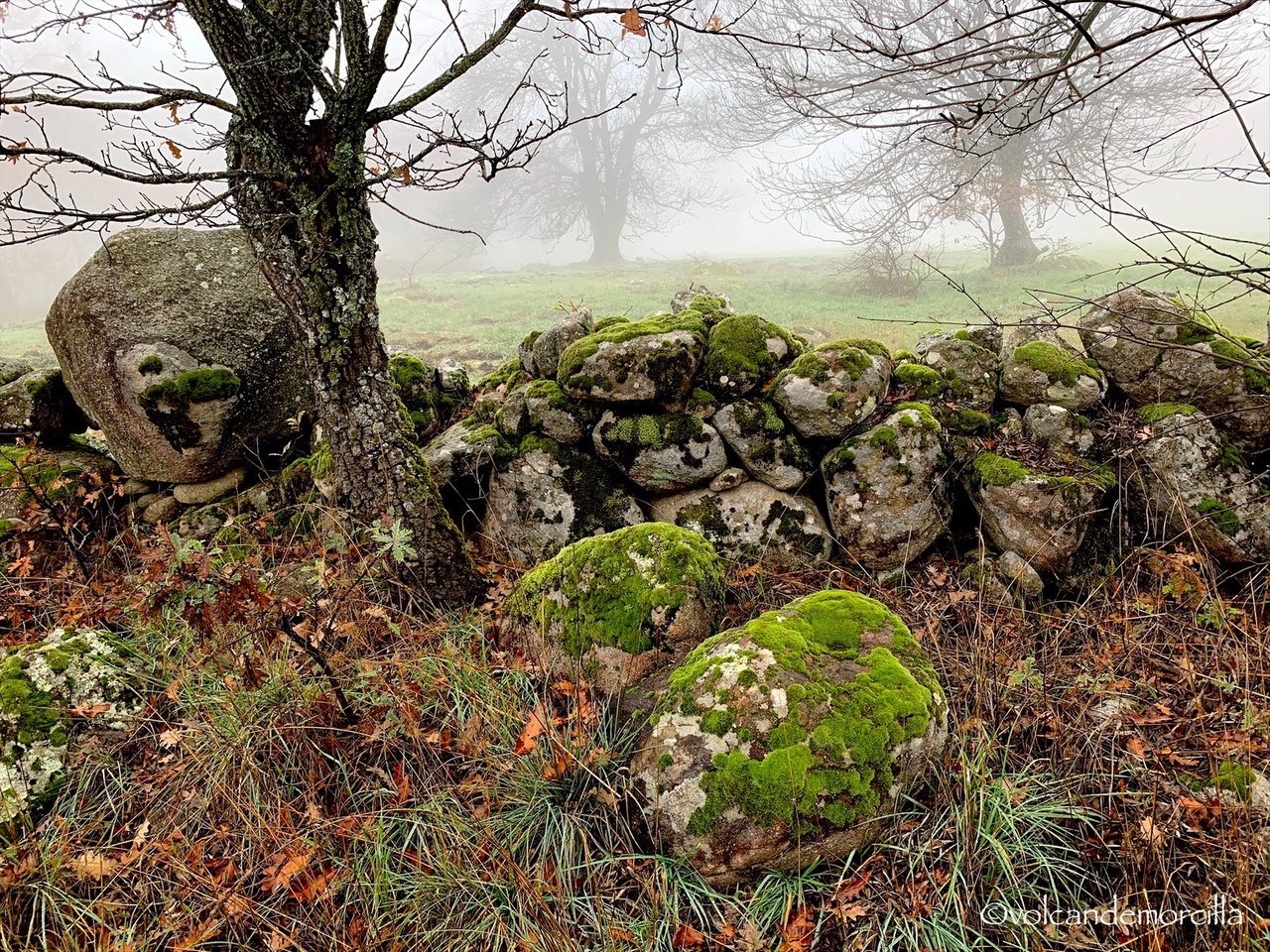 Forest mosses
I have found many mosses along the walks I have taken these days through the Sierra de Gredos, in the province of Ávila (Spain).
The mosses are small plants that cover the stones, the trunks of the trees and many times the walls but they are very fragile because they need a lot of humidity.
This year it has rained a lot in recent months and that is why I have found many parts covered with the intense and fresh greenery of moss.
His green has always seemed very spectacular. If I look closely I see that it is composed of small micro stems.
To grow and develop they require a lot of moisture as well as cold. Therefore, they grow very slowly.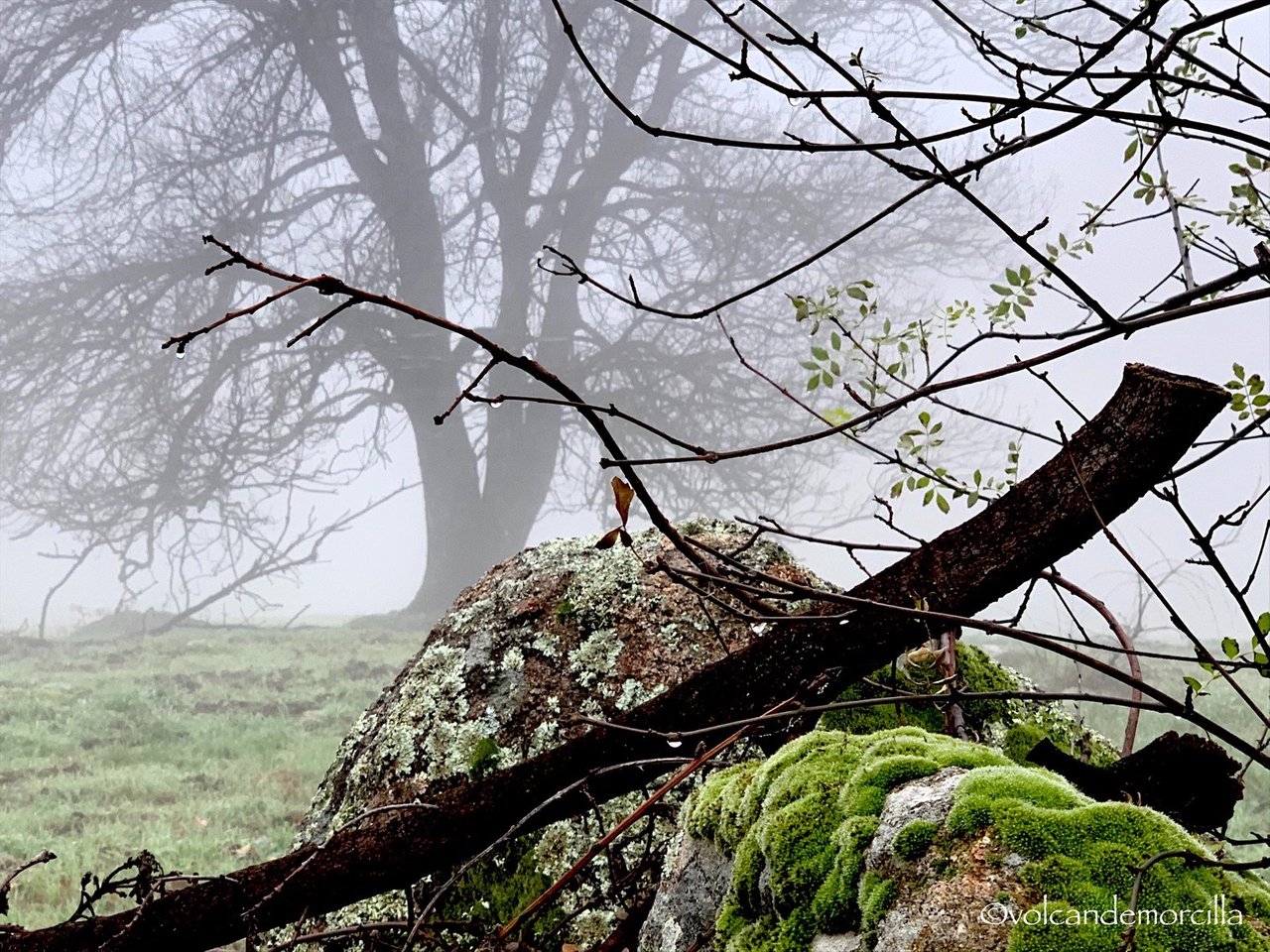 Lichens have a development and demands similar to mosses. Therefore, many times, we find them together.
There are those who climb the mountain and grab moss happily to decorate their pots or, now at Christmas, their births. If many did this we would cause significant damage to the forest ecosystem.
When Christmas arrives, the indiscriminate collection of mosses can greatly alter the ecosystem and, of course, is completely illegal.
Mosses are very important in mountain ecosystems since they retain soil moisture, preventing their degradation. As well. They constitute an important place where small invertebrates take refuge.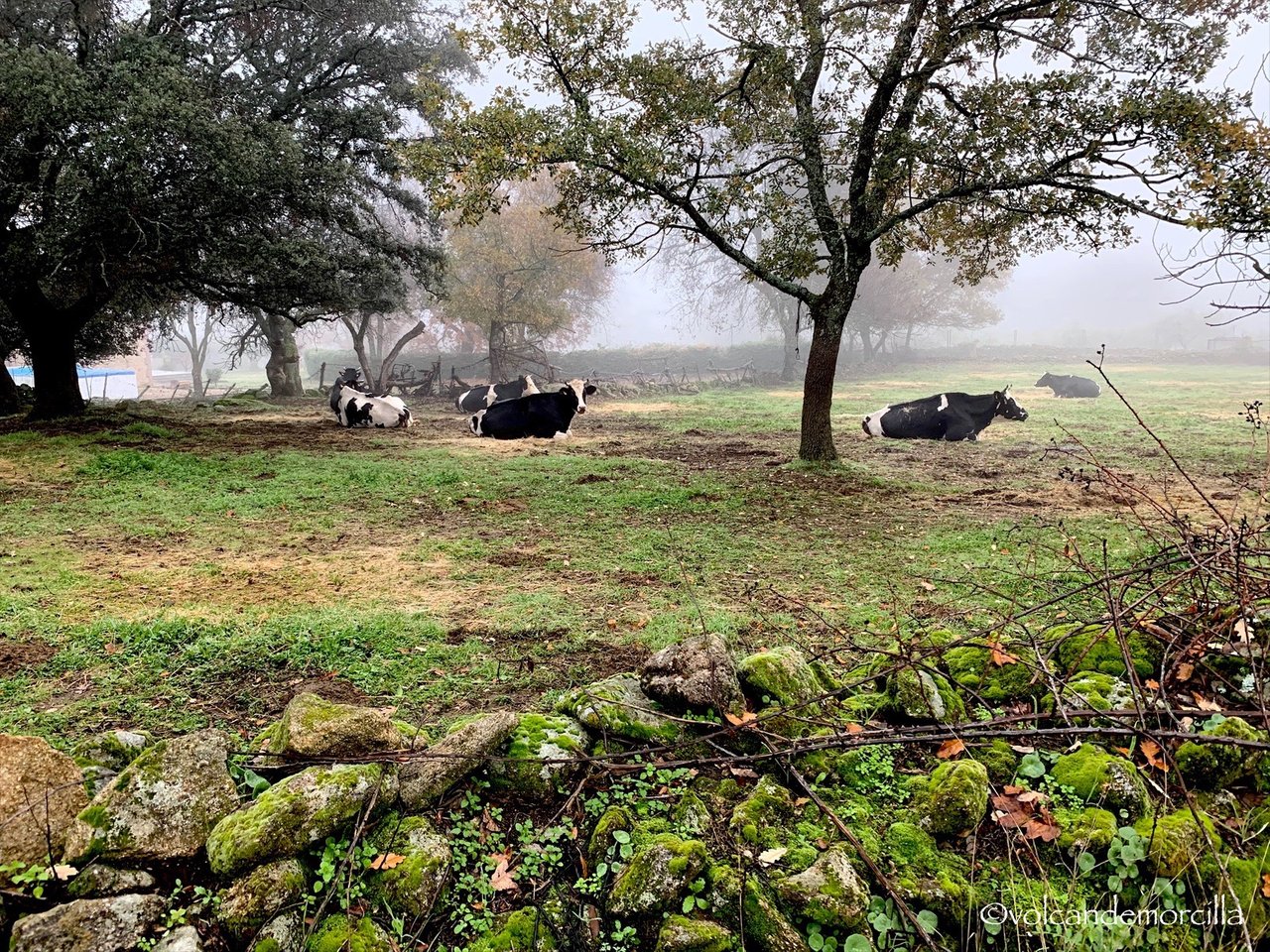 Mosses are also called bryophytes. The life cycle is very complex and I will not describe it, among other reasons, because I have not understood it sufficiently. I will simply say that it can be reproduced sexually or asexually.
Mosses are found mainly in cold and humid places. Therefore, its ideal ecosystem is the forest.
Mosses, unlike lichens and other plants, are very fragile because they lack a cuticle. That is, they do not have a protective layer that prevents water loss.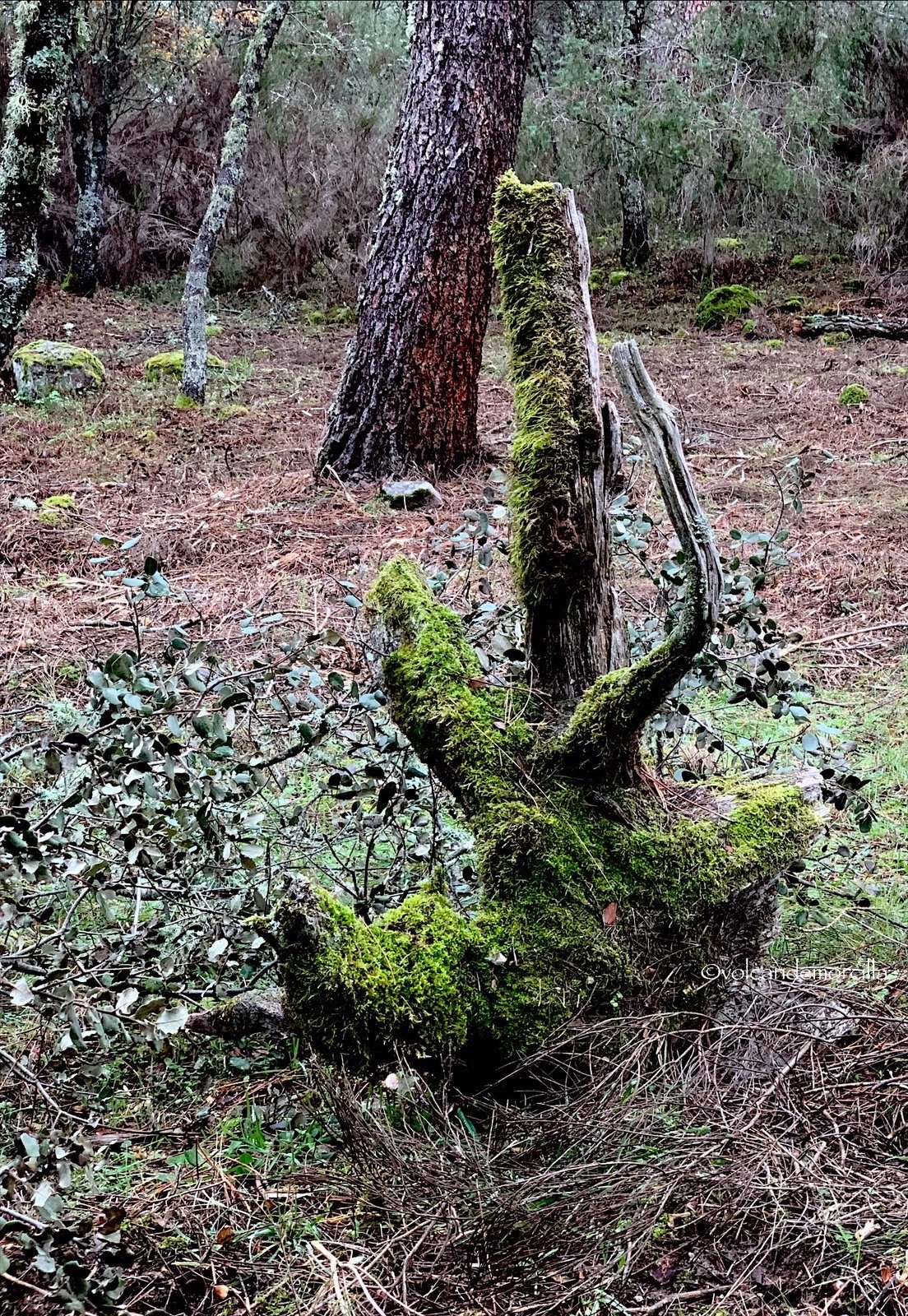 However, many mosses do not die when they dry in the summer period and are able to revive when they get wet.
Moss does not grow equally on all surfaces. It develops and reproduces better in the wettest parts.
The part of a rock or a tree that receives the winds is the wettest, since it rains more rain drops or mists.
Therefore, something curious happens according to the place on the planet where the forest sits. In the northern hemisphere, it usually happens that the north face of trees and rocks has more moss because it is the wettest part. However, to the south of the equator line, the wettest part is the one facing south.
In very dense forests where sunlight does not easily penetrate, mosses grow equally well in any orientation.
In any case, I have grouped a series of photographs of mosses that I have taken these days in the Sierra de Gredos. Here I expose them and I hope you like them.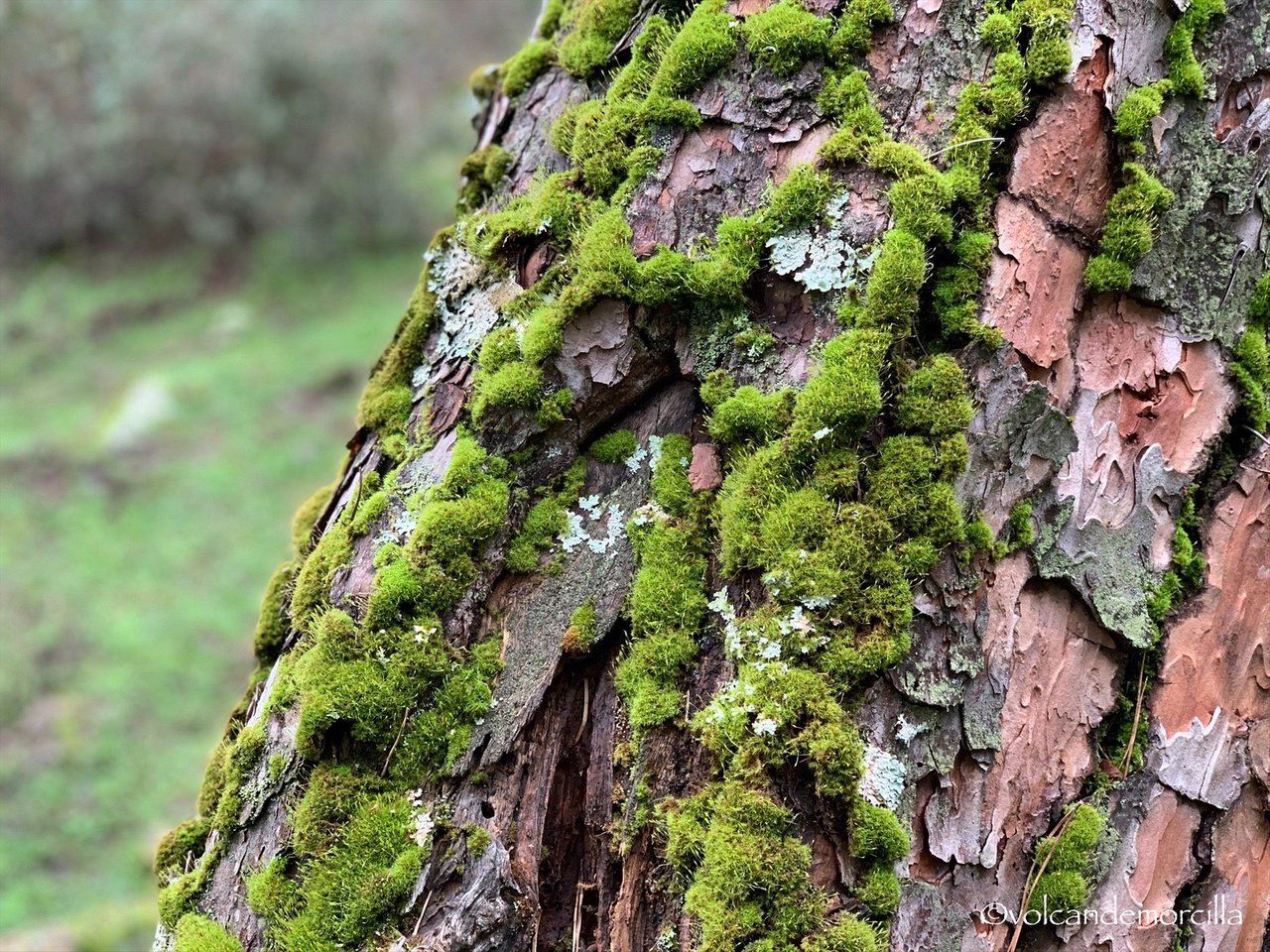 Bibliografía/ Reference
https://es.m.wikipedia.org/wiki/Bryophyta_sensu_stricto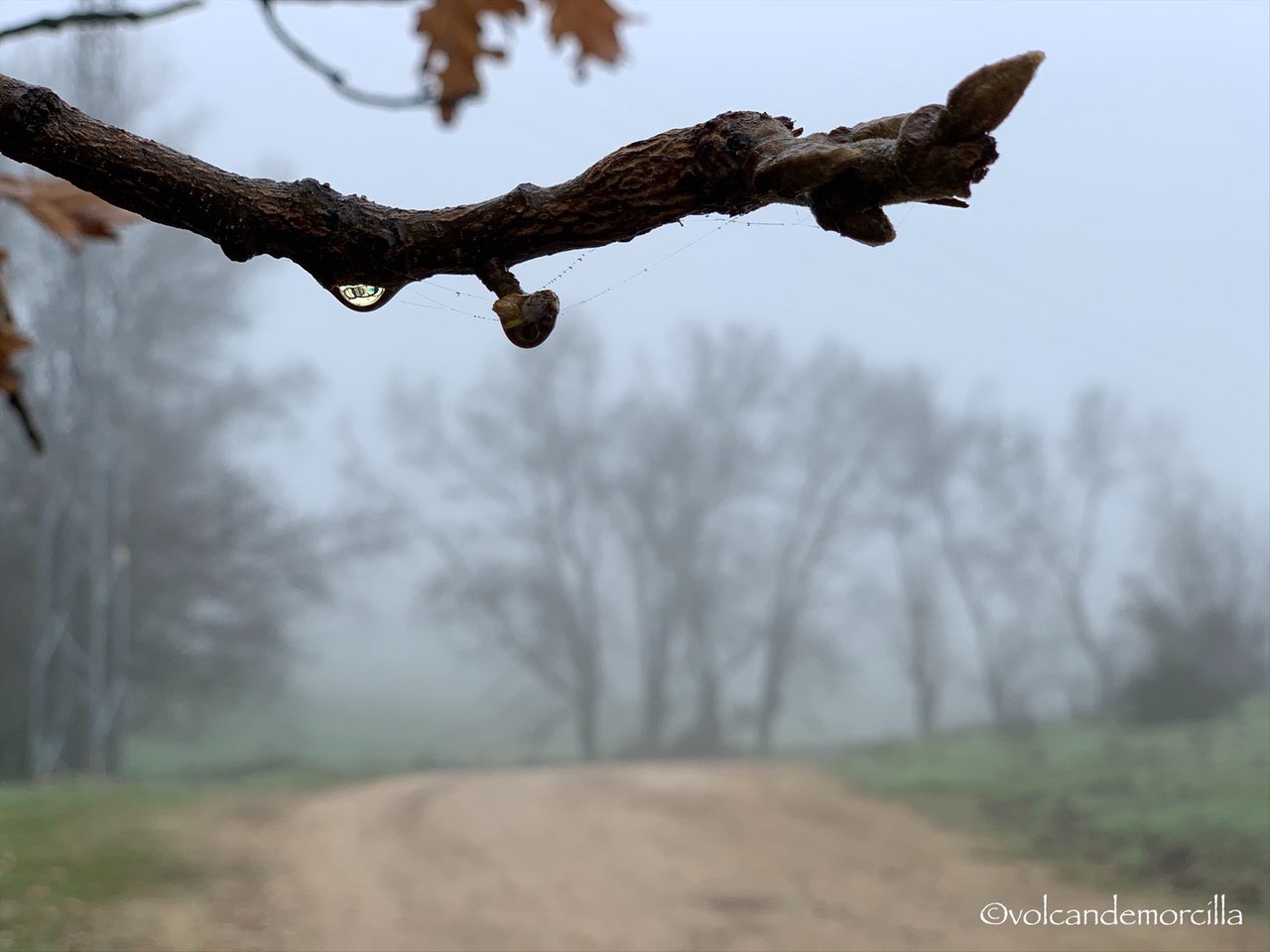 Espero sinceramente que haya sido de tu agrado esta publicación. La he escrito con ilusión recordando el viaje. Mi intención ha sido que me acompañaras, proporcionándote información pero sin resultar aburrido. Espero contar contigo en otras experiencias.
I sincerely hope you liked this post. I have written it with enthusiasm remembering the trip. My intention has been to accompany you, providing you with information but without being boring. I hope to count on you in other experiences.


Cómo lo hago
Hice las fotografías con mi iPhone X. Para la edición utilicé la aplicación Snapseed y para la firma digital usé la App Watermark.
Los dibujos los hice en el iPad con el programa Sketches.
For the photography I use my iPhone X. For edition I use the Snapseed application and for the digital signature the Watermark app.
Everything I did on my mobile phone, I did not use the computer at all.
For the drawings, I use the Sketches program and paint them on the tablet.
Si quieres ver como lo hago, visualiza estos enlaces de publicaciones previas.
If you want to see how I do it, visualize these links from previous publications.

Las fotos son mías y originales. También, soy el autor del dibujo separador.
¡Espero tus comentarios!
The photos are originals and mine. Also, I am the author of the separator drawing.
I await your comments.
¡Buen Camino!