Elixir de amor / Love elixir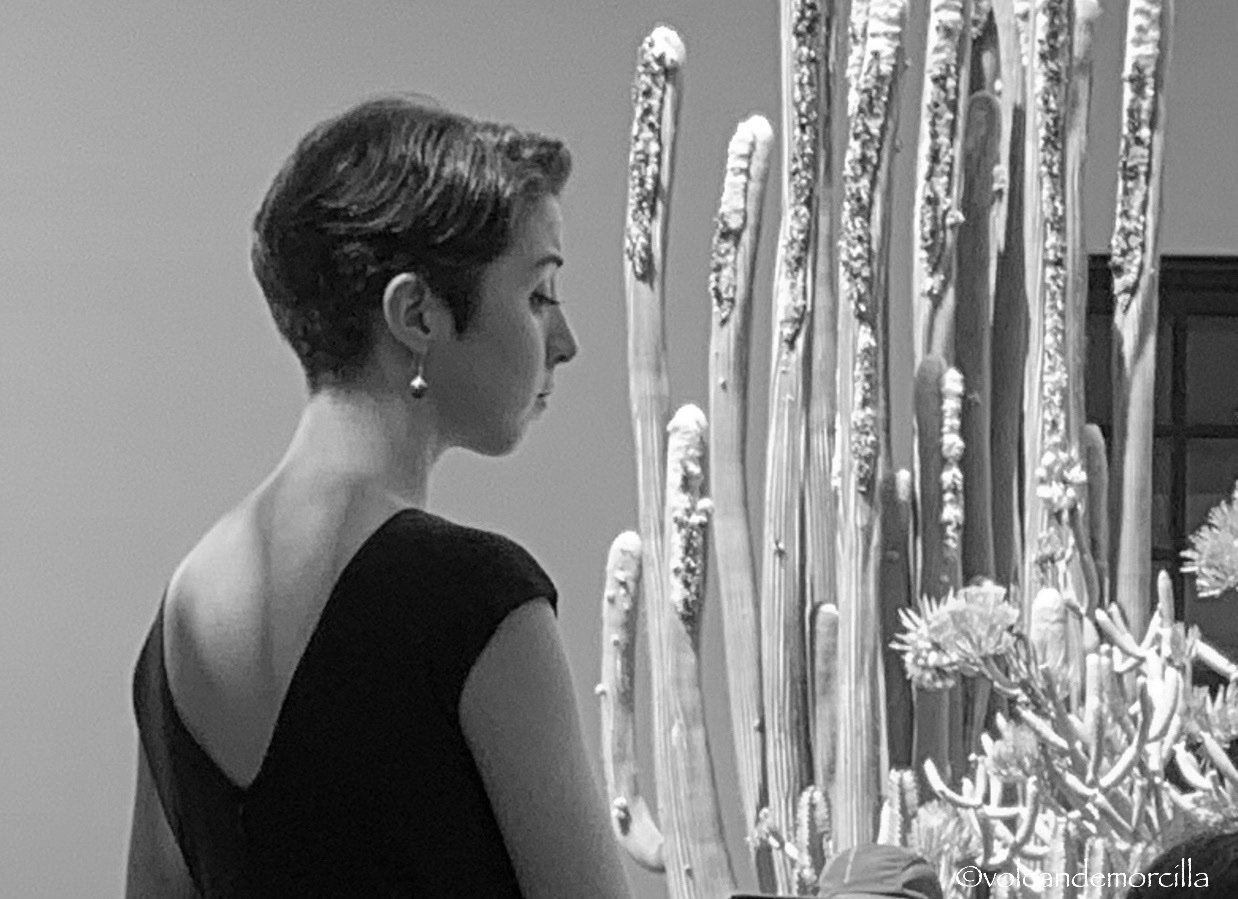 El pasado fin de semana comenzaron de nuevo las actividades culturales con motivo de la nueva temporada de Ópera de Tenerife.
No soy un apasionado de la ópera, ni tampoco un entendido, pero año tras año voy aprendiendo gracias a las iniciativas que organiza el Cabildo de Tenerife en su afán por difundir y dar a conocer la ópera.
Este fin de semana se celebró el primer "Aperitivo lírico" de esta temporada.
Los "Aperitivos líricos" son reuniones gratuitas en los que se realiza una actuación en directo de los intérpretes de la opera próxima y se hace en un lugar escogidos de la isla de Tenerife. Al finalizar, se sirve un pequeño aperitivo acompañado de una copa de vino.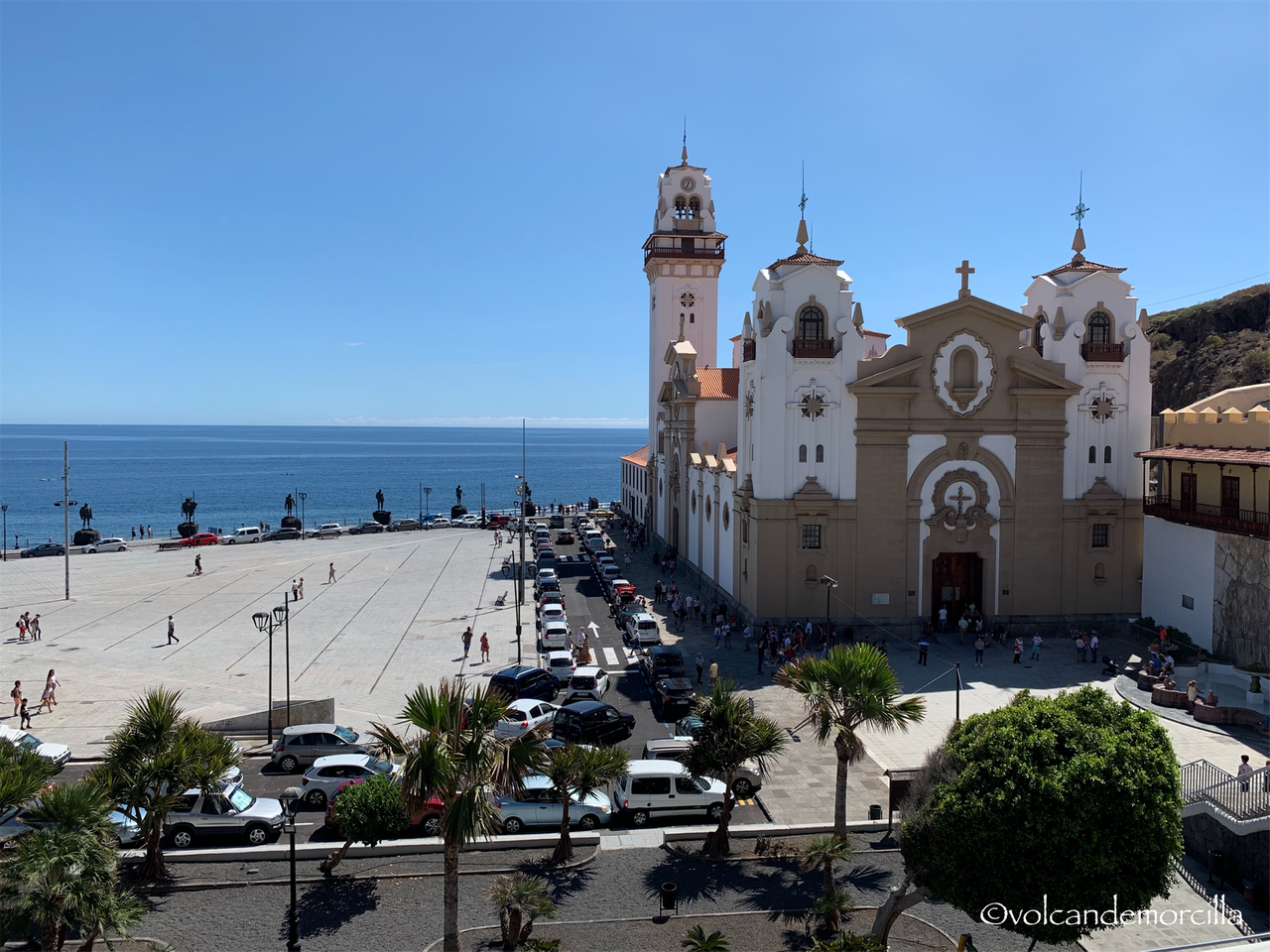 En esta ocasión, el certamen se hizo en el claustro de la Basílica "Nuestra Señora de Candelaria".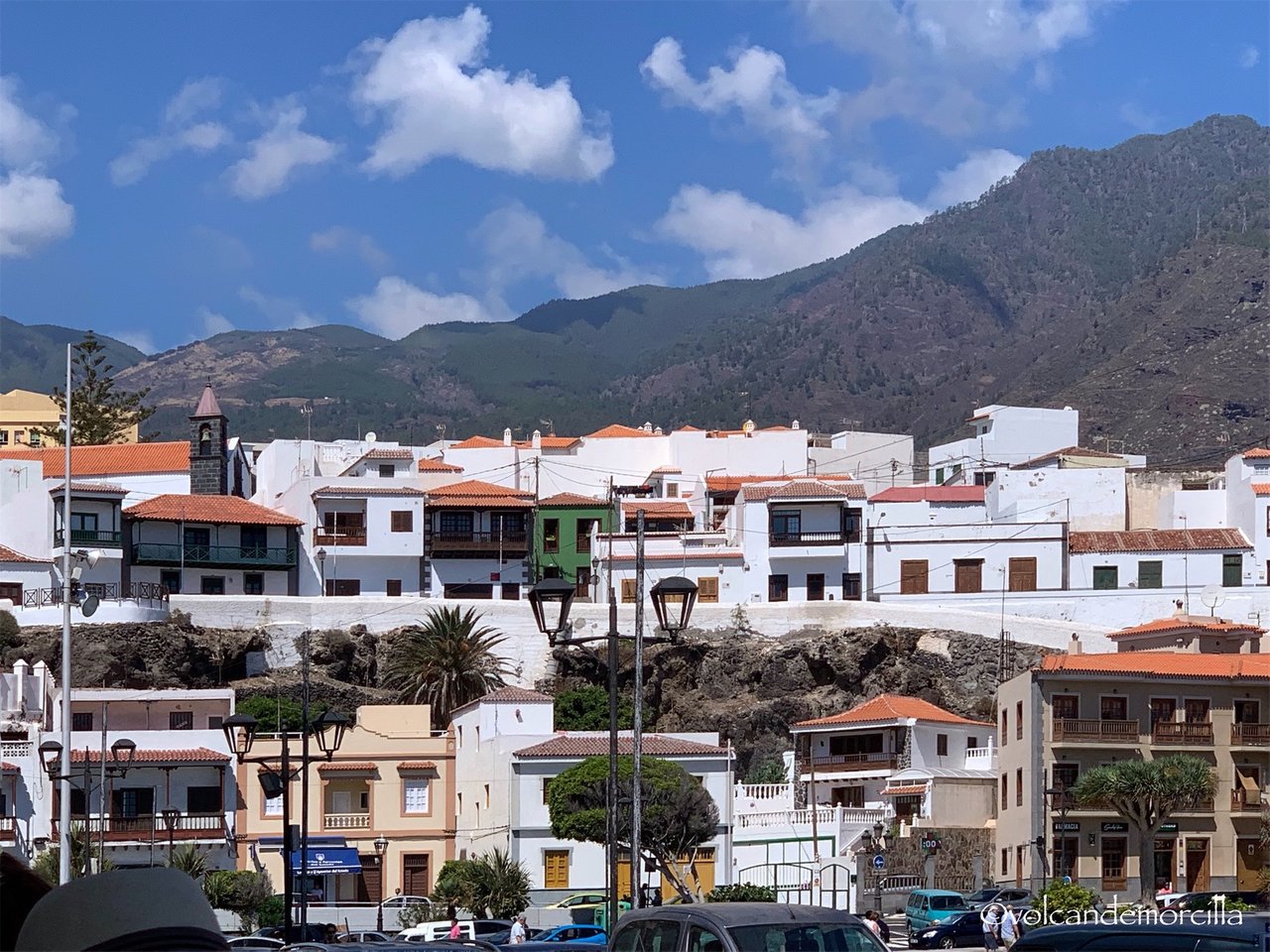 Giulio Zappa es el Director Artistico de Opera [e]Studio y nos explicó el argumento de la óptica, así como las canciones. Los cantantes interpretaron unas partes determinadas y escogidas de la próxima ópera "L'Elisir D'Amore" que escribió Donizetti y que se representará el próximo 26 de octubre.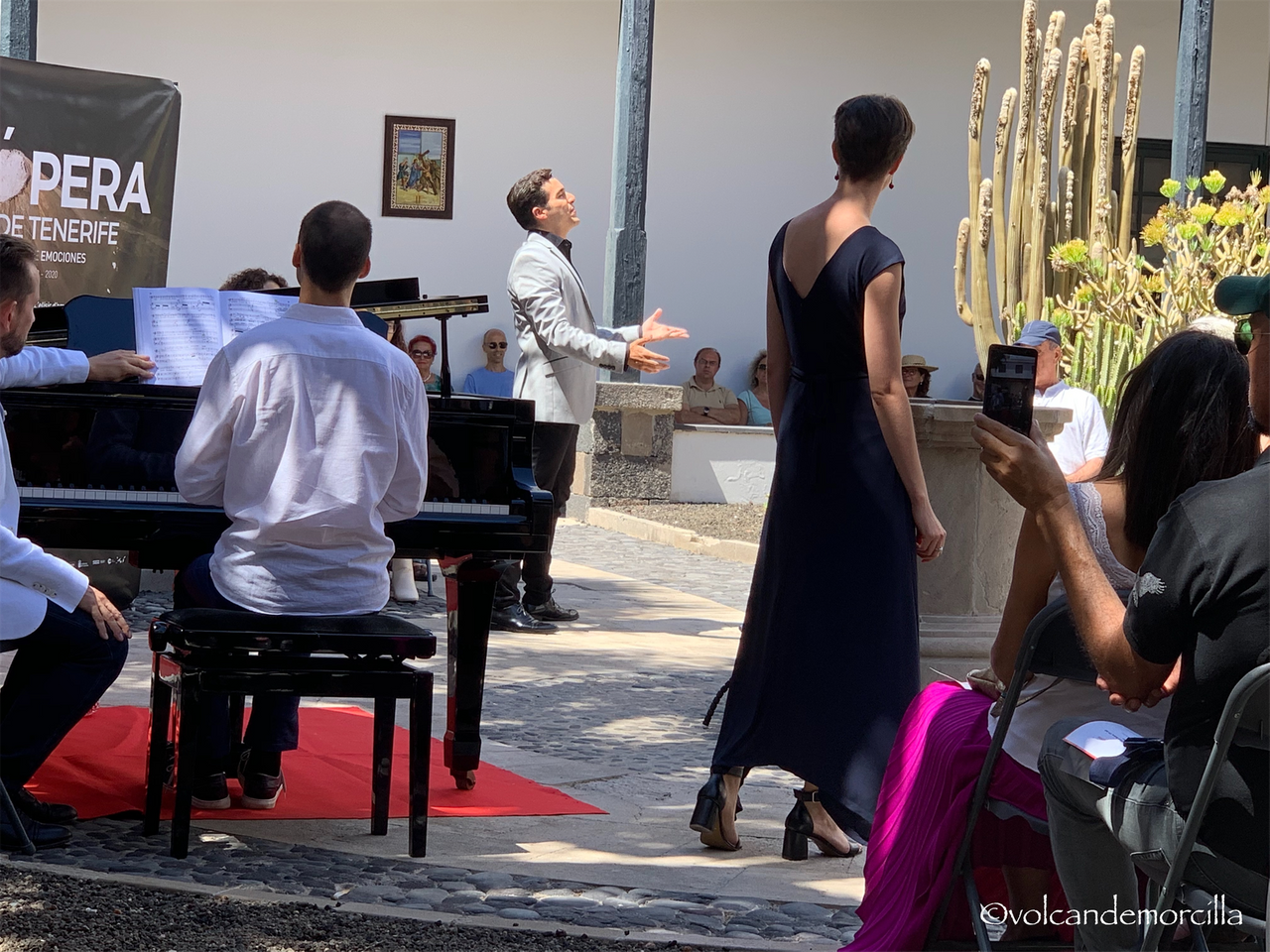 En los "Aperitivos liricos" nos explican el argumento de la ópera, permitiéndonos entender y comprender la obra con más facilidad.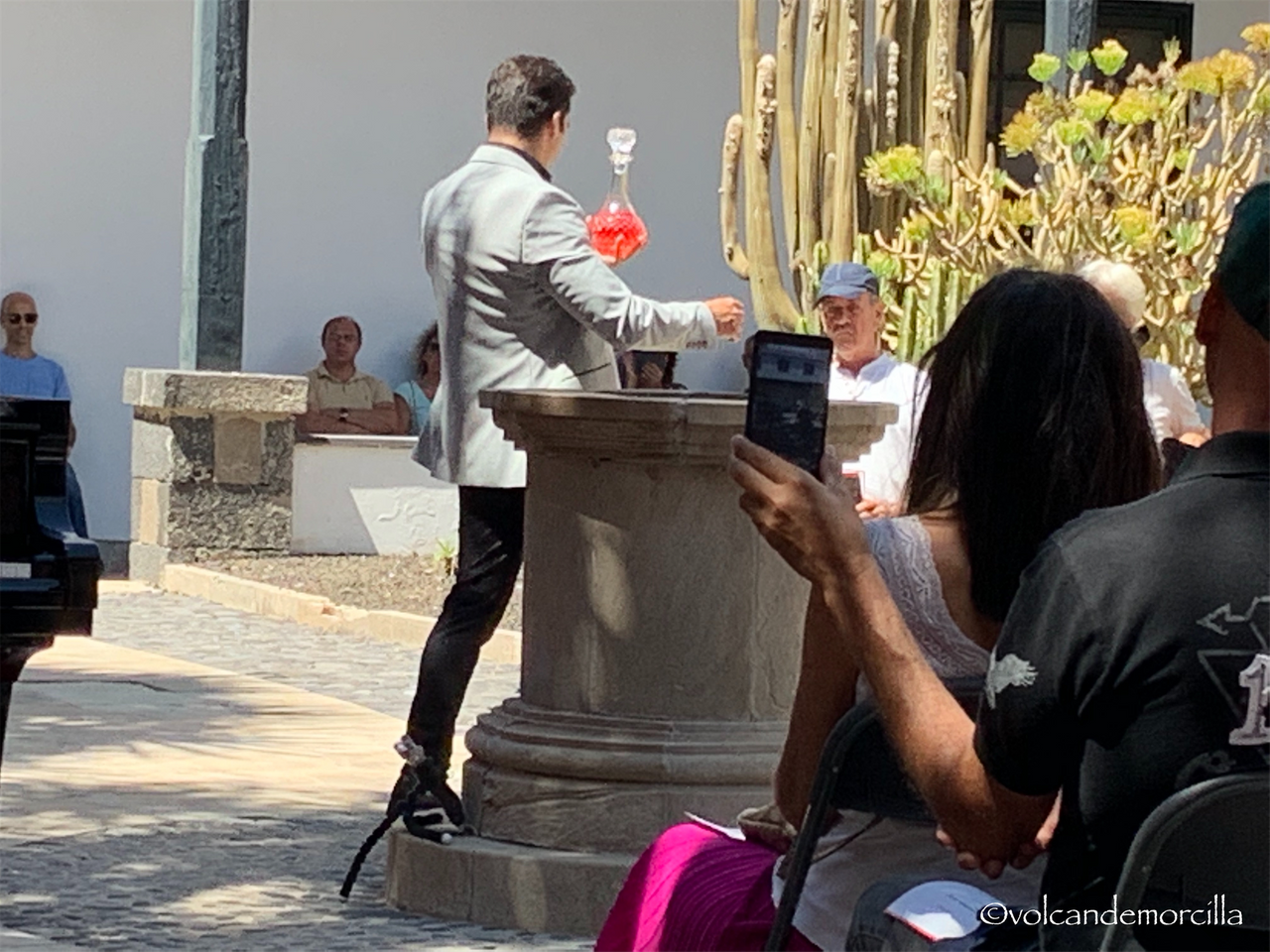 Resulta muy agradable escuchar a los cantantes, a escasos metros de nosotros, en un agradable entorno y posteriormente poder hablar con ellos, con total naturalidad, mientras degustamos un pequeño aperitivo gratuito.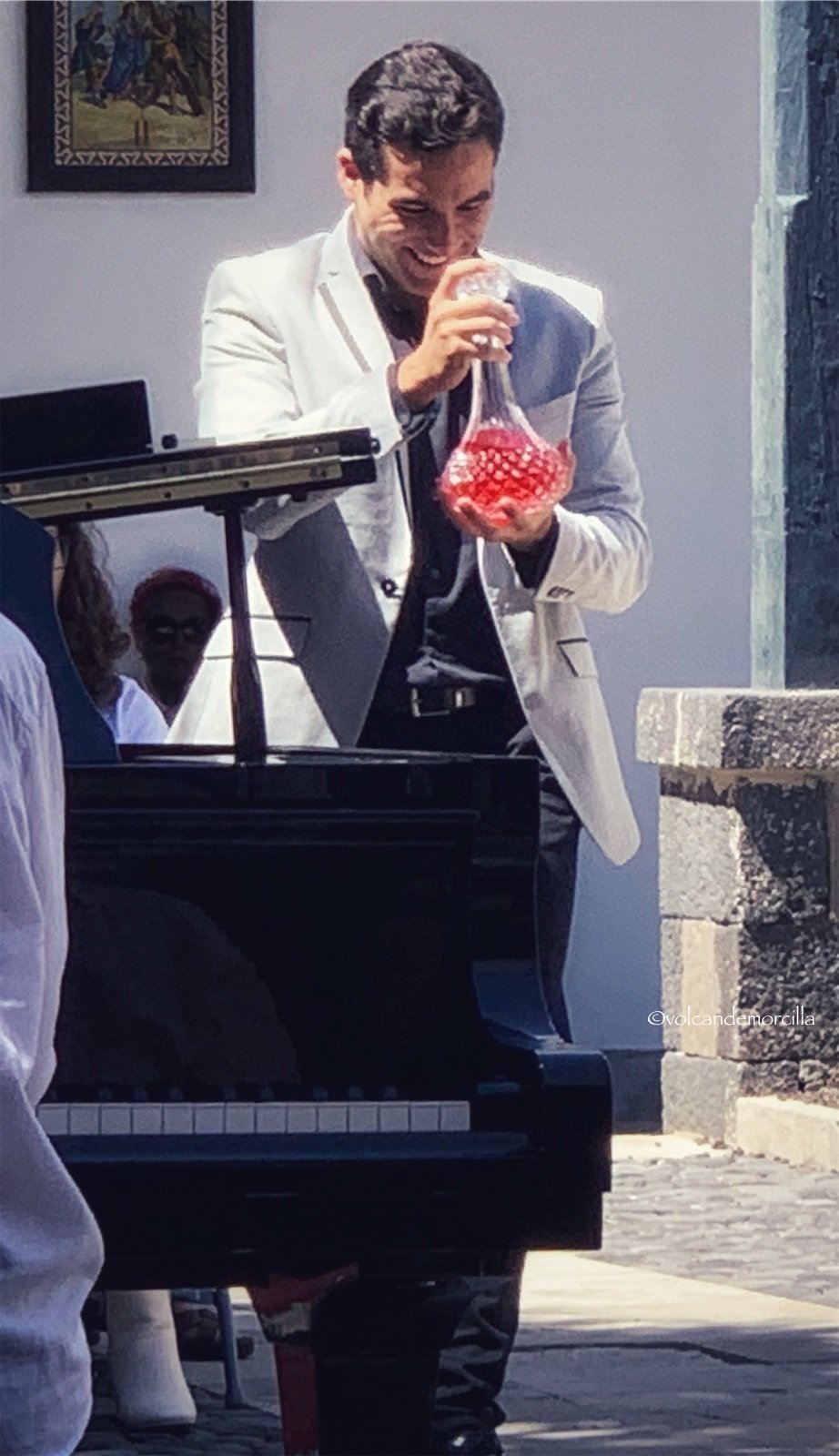 Como siempre, no pude evitar hacer una serie de fotografías que posteriormente he editado en el móvil. En esta publicación os las quiero mostrar. Son fotografías del evento y del patio donde tuvo lugar.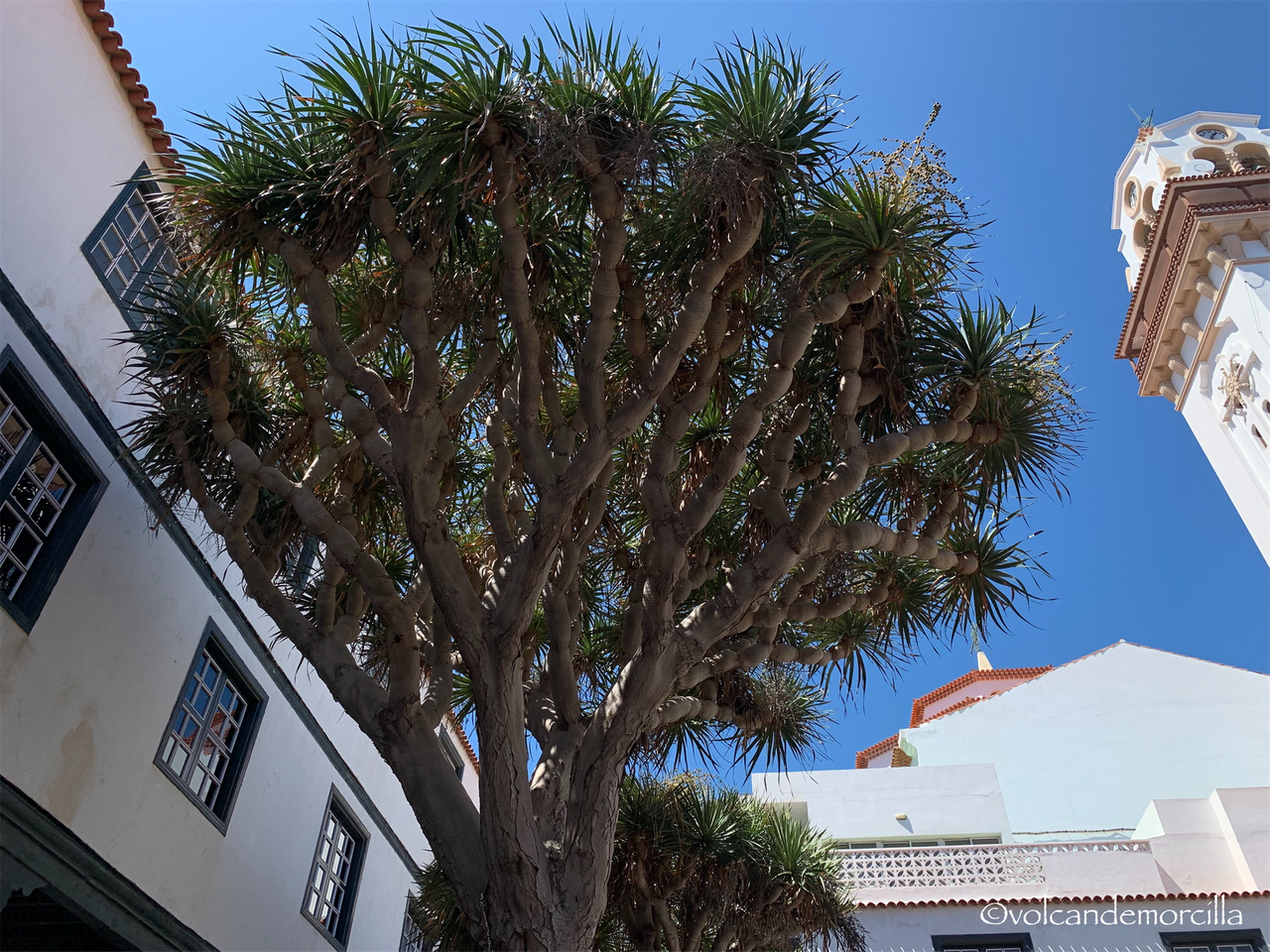 En el claustro, hay plantados un un drago bastante voluminoso y también hay algunos cactus y otras plantas autóctonas canarias.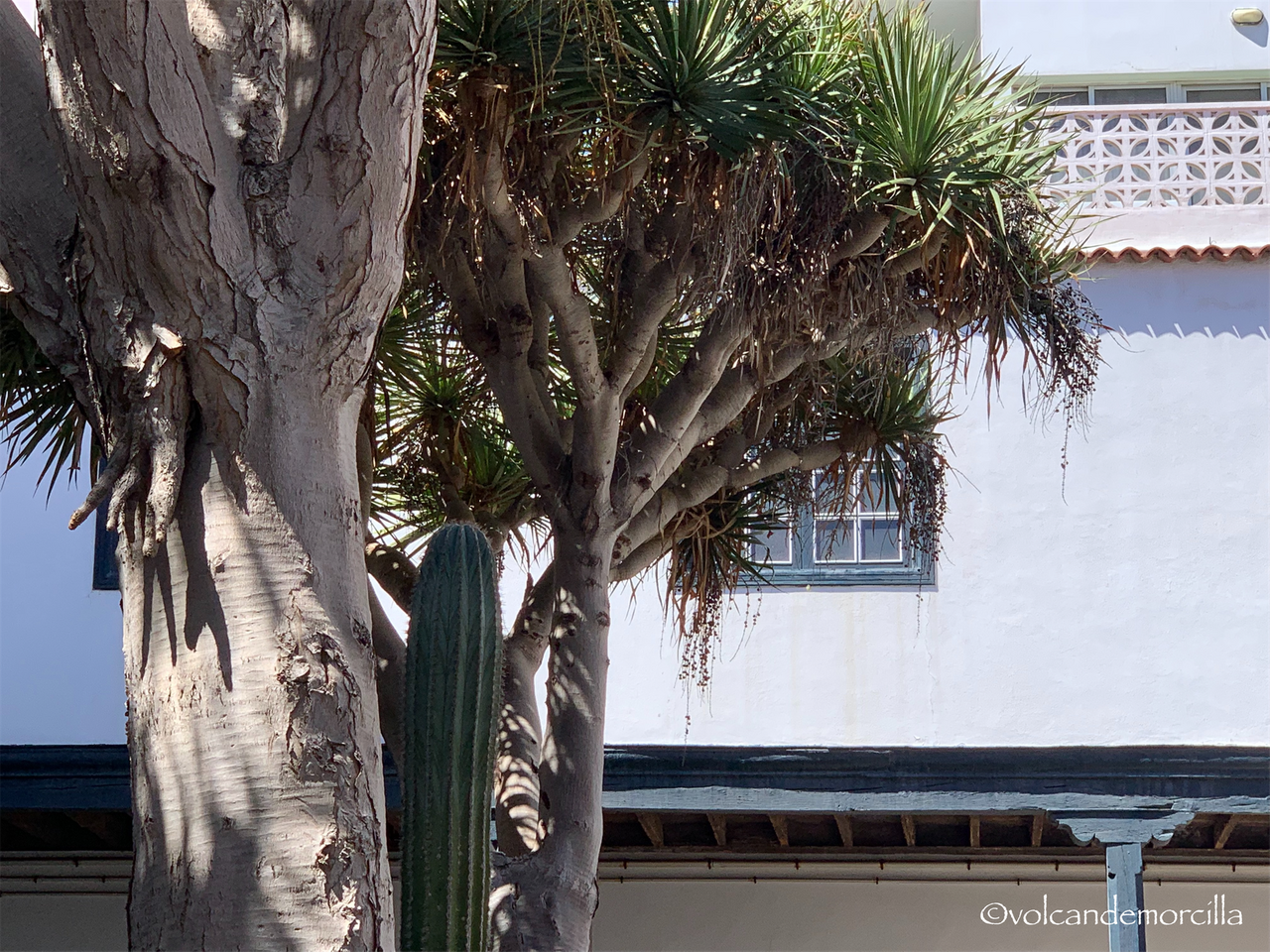 La ópera de Donizetti "L'Elisir D'Amore" es una ópera cómica. El argumento, haciendo un breve resumen, es el siguiente: un joven aldeano que se llama Nemorino trata de conquistar a una joven y bella aldeana que se llama a Adina. Como es rechazado por ella, intenta seducirla tomando un elixir que provoca, en aquel que lo ingiere, un gran deseo amoroso en los demás. Como por efecto de magia, el individuo es amado por todos. Nemorino es timado por un vendedor ambulante que se llama Dulcamara y que le vende el falso elixir de amor.Con este sencillo argumento se producen una serie de escenas simpáticas, alegres y burlescas.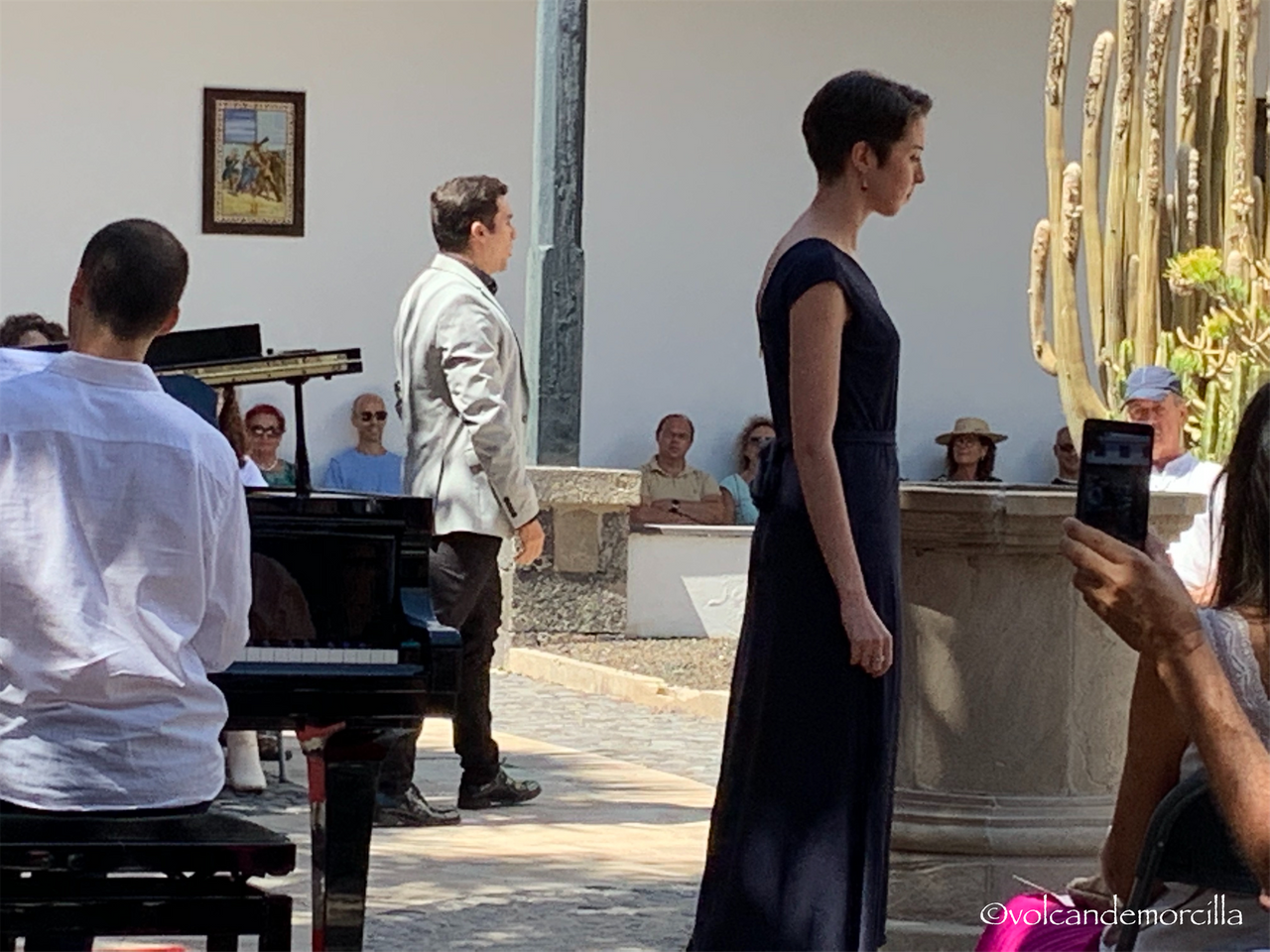 Los artistas nos cantaron algunas arias sueltas, las más relevantes, y aquí os muestro algunas de las fotografías que les hice. Espero que os gusten.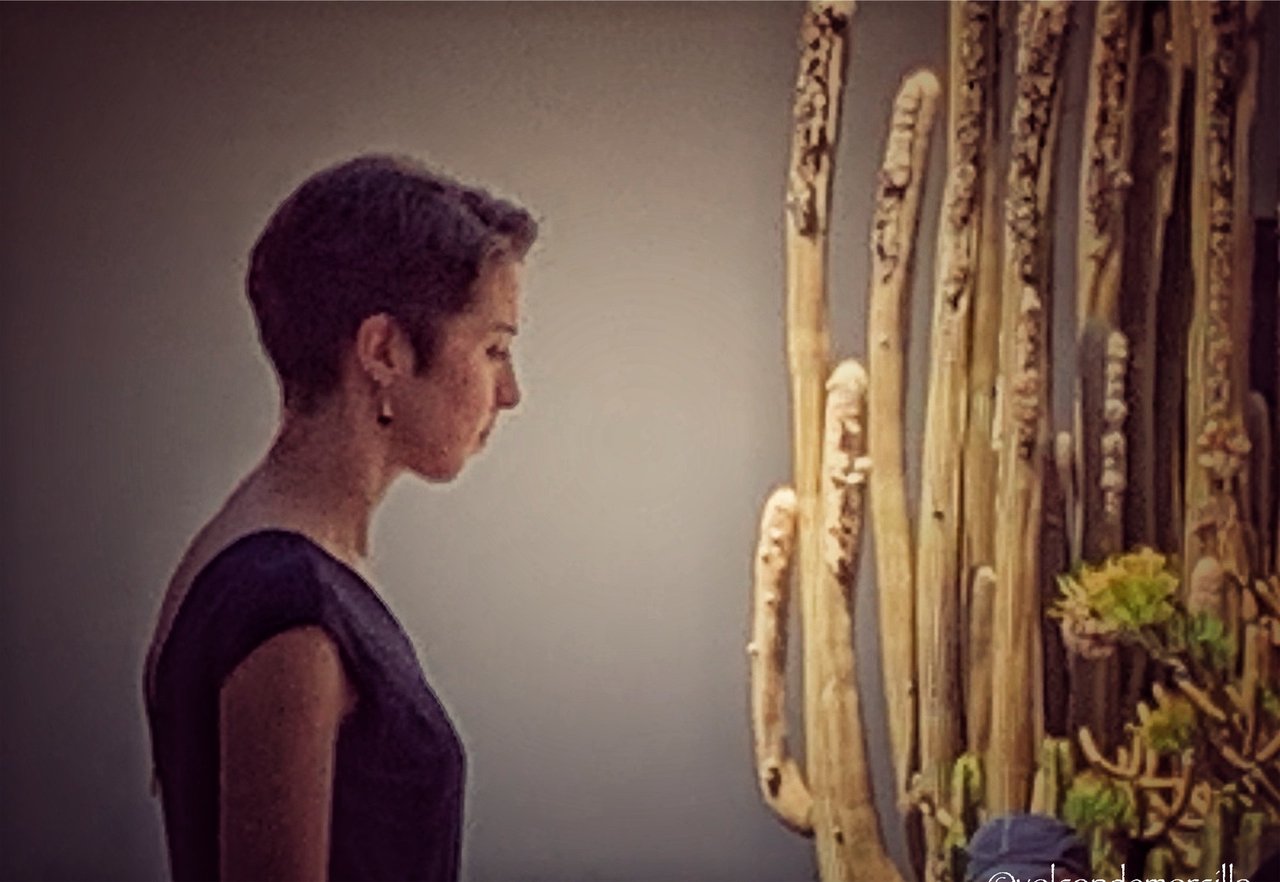 Ya solo nos queda esperar al día 26 de octubre para disfrutar de la ópera "L'Elisir D'Amore" en su completa plenitud en el Auditorio de Tenerife. Estoy seguro que va a ser un gran éxito.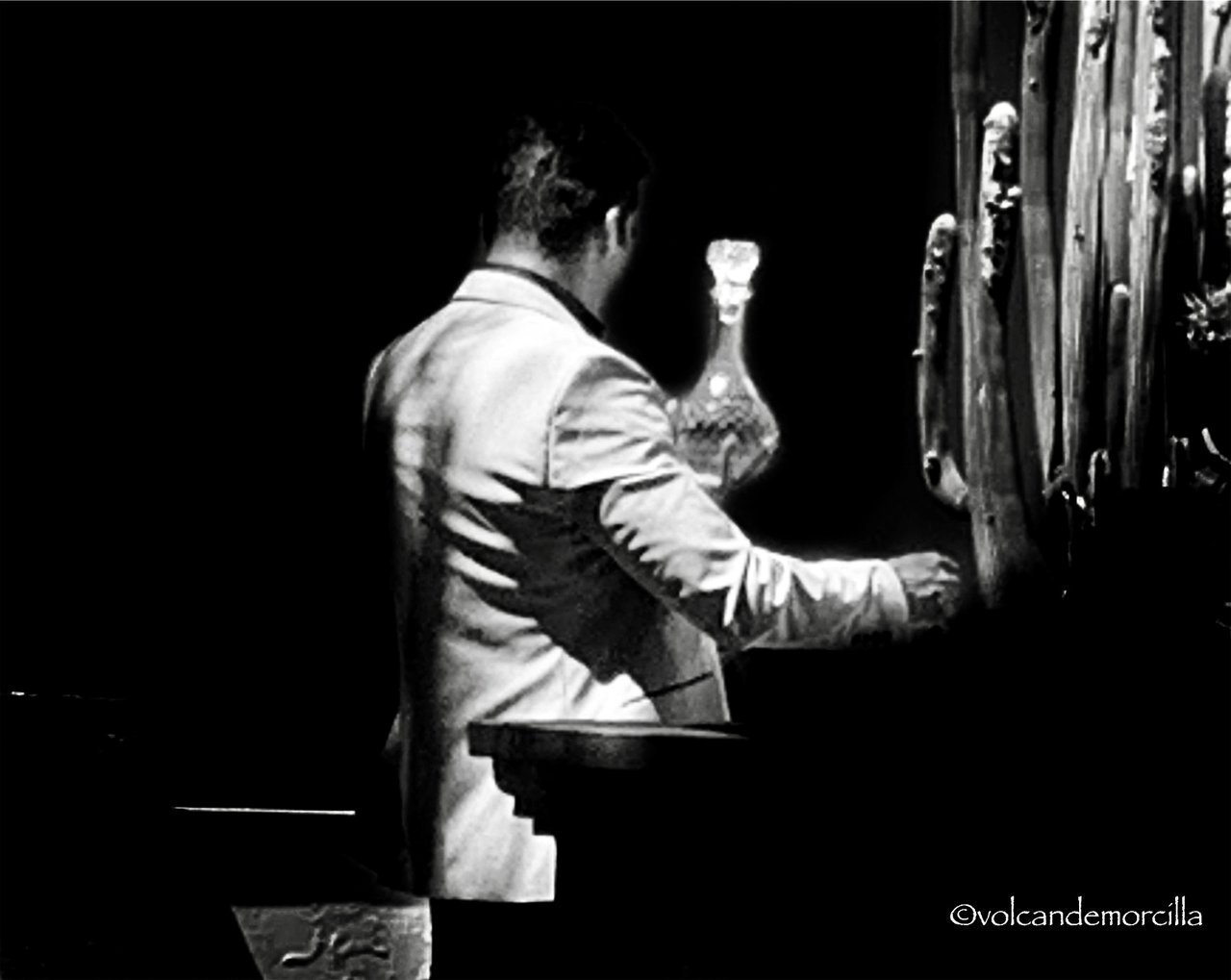 Love elixir
Last weekend the cultural activities began again on the occasion of the new season of Opera de Tenerife.
I am not passionate about opera, nor an expert, but year after year I am learning thanks to the initiatives organized by the Cabildo de Tenerife in its eagerness to spread and publicize the opera.
This weekend the first "lyric appetizer" of this season was celebrated.
The "Lyric appetizers" are free meetings in which a live performance of the interpreters of the next opera is performed and is done in a chosen place on the island of Tenerife. At the end, a small snack is served accompanied by a glass of wine.
On this occasion, the event was held in the cloister of the Basilica "Our Lady of Candelaria".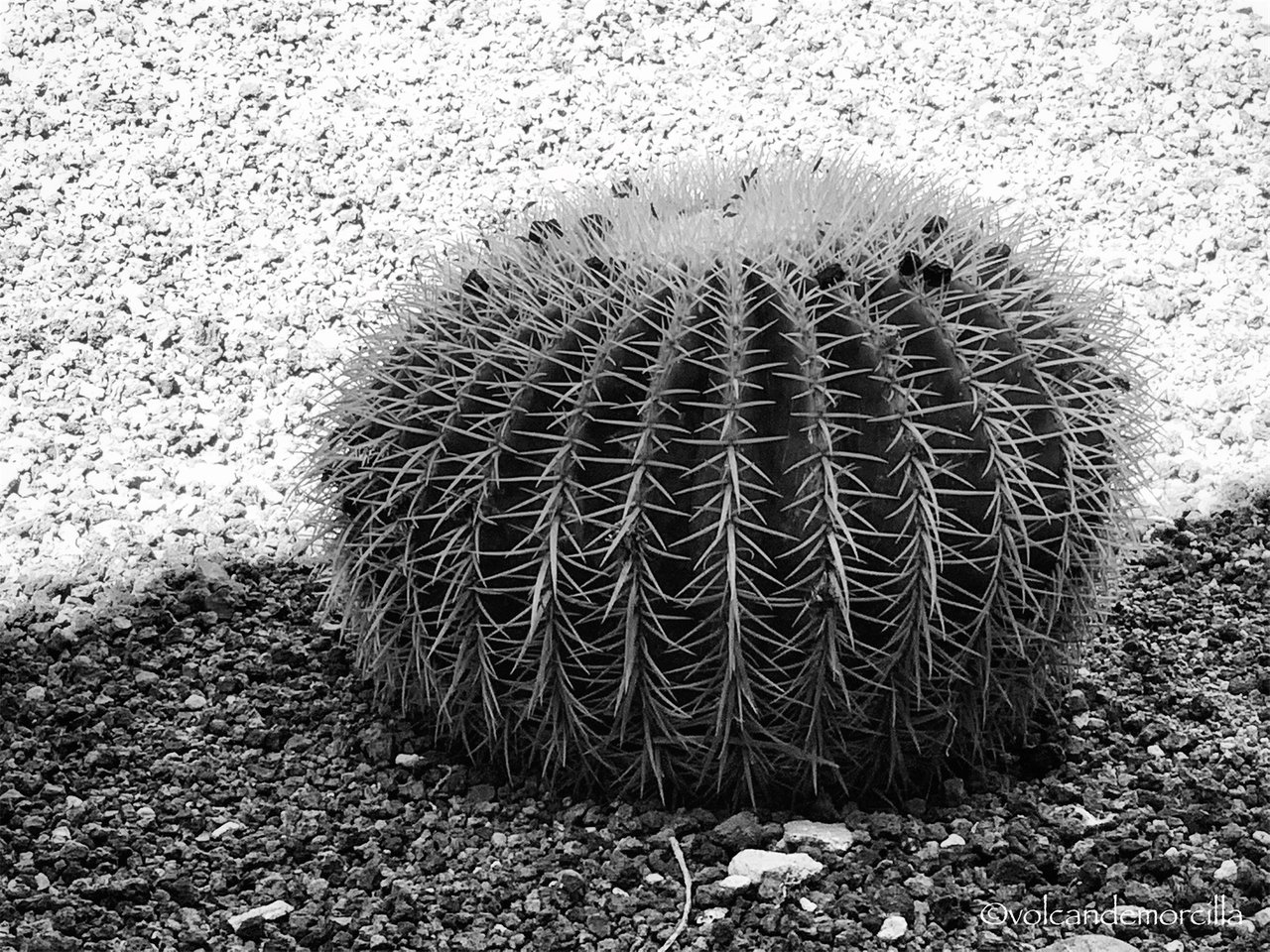 Giulio Zappa is the Artistic Director of Opera [e] Studio and explained the plot of optics, as well as the songs. The singers performed specific and selected parts of the upcoming opera "L'Elisir D'Amore" that Donizetti wrote and will be performed on October 26.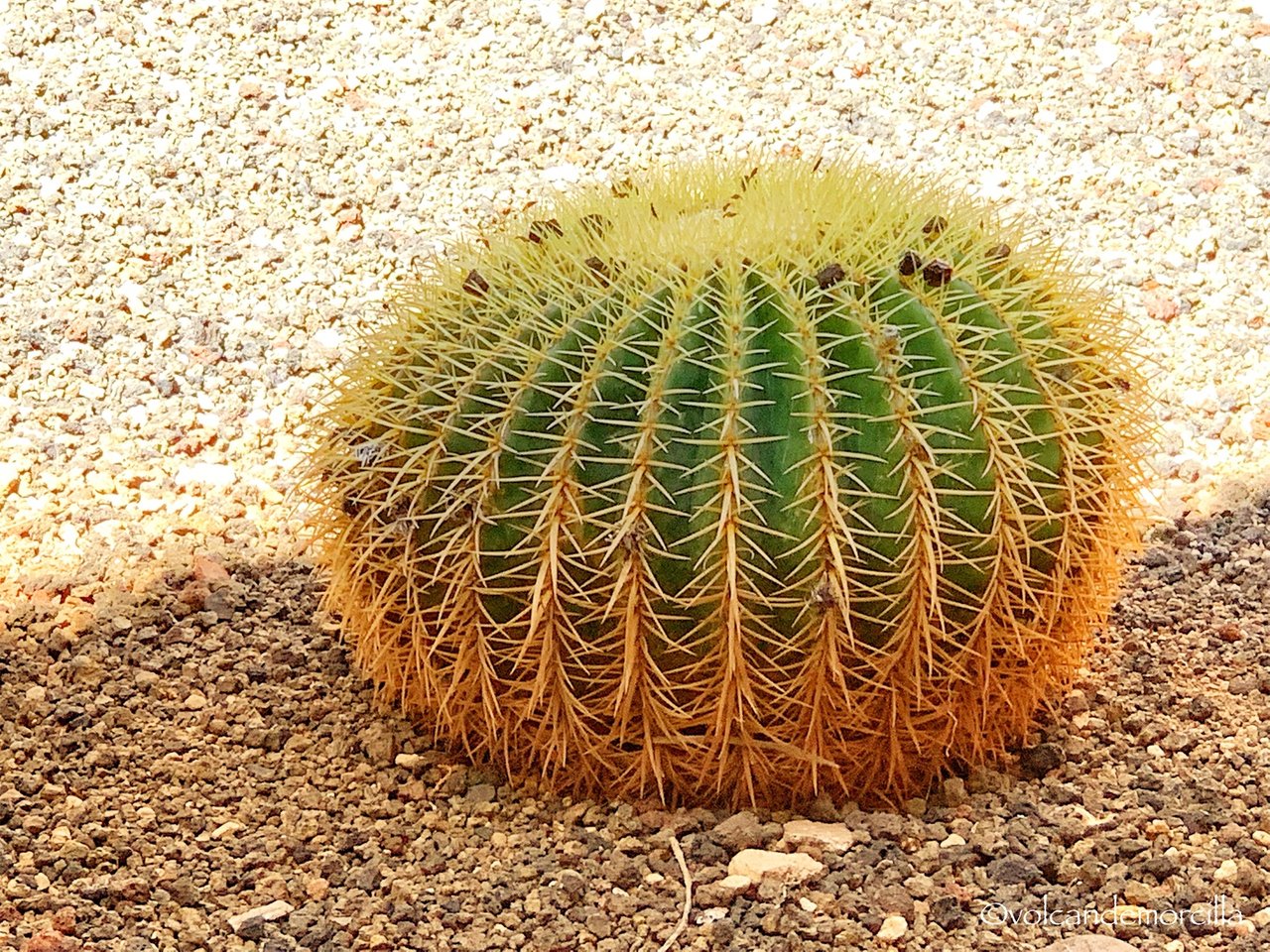 In the "lyric appetizers" they explain the opera's argument, allowing us to understand and understand the work more easily.
It is very pleasant to listen to the singers, a few meters from us, in a pleasant environment and then be able to speak with them, with total naturalness, while tasting a small free appetizer.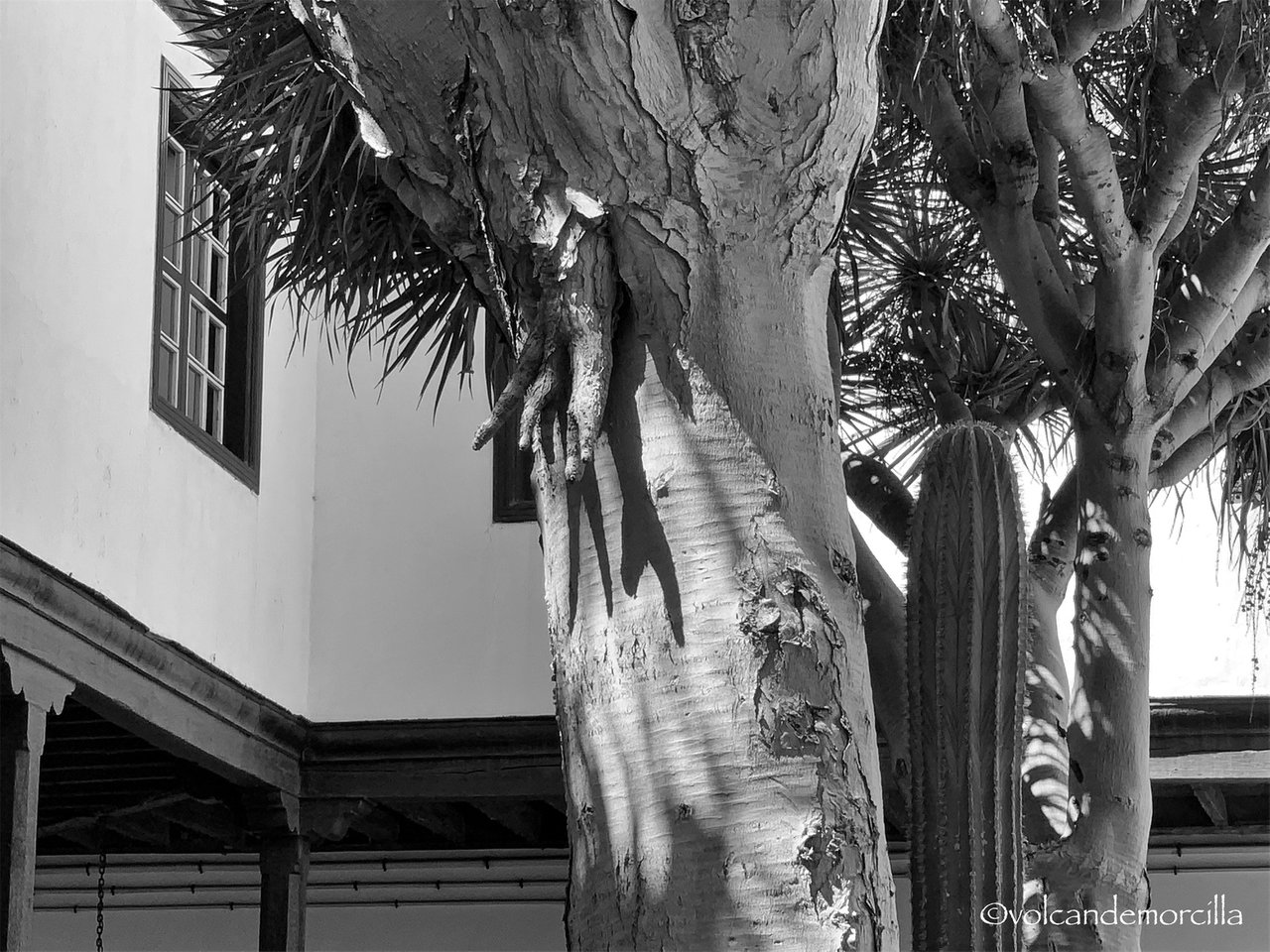 As always, I could not help taking a series of photographs that I subsequently edited on my mobile. In this post I want to show you. They are photographs of the event and the courtyard where it took place.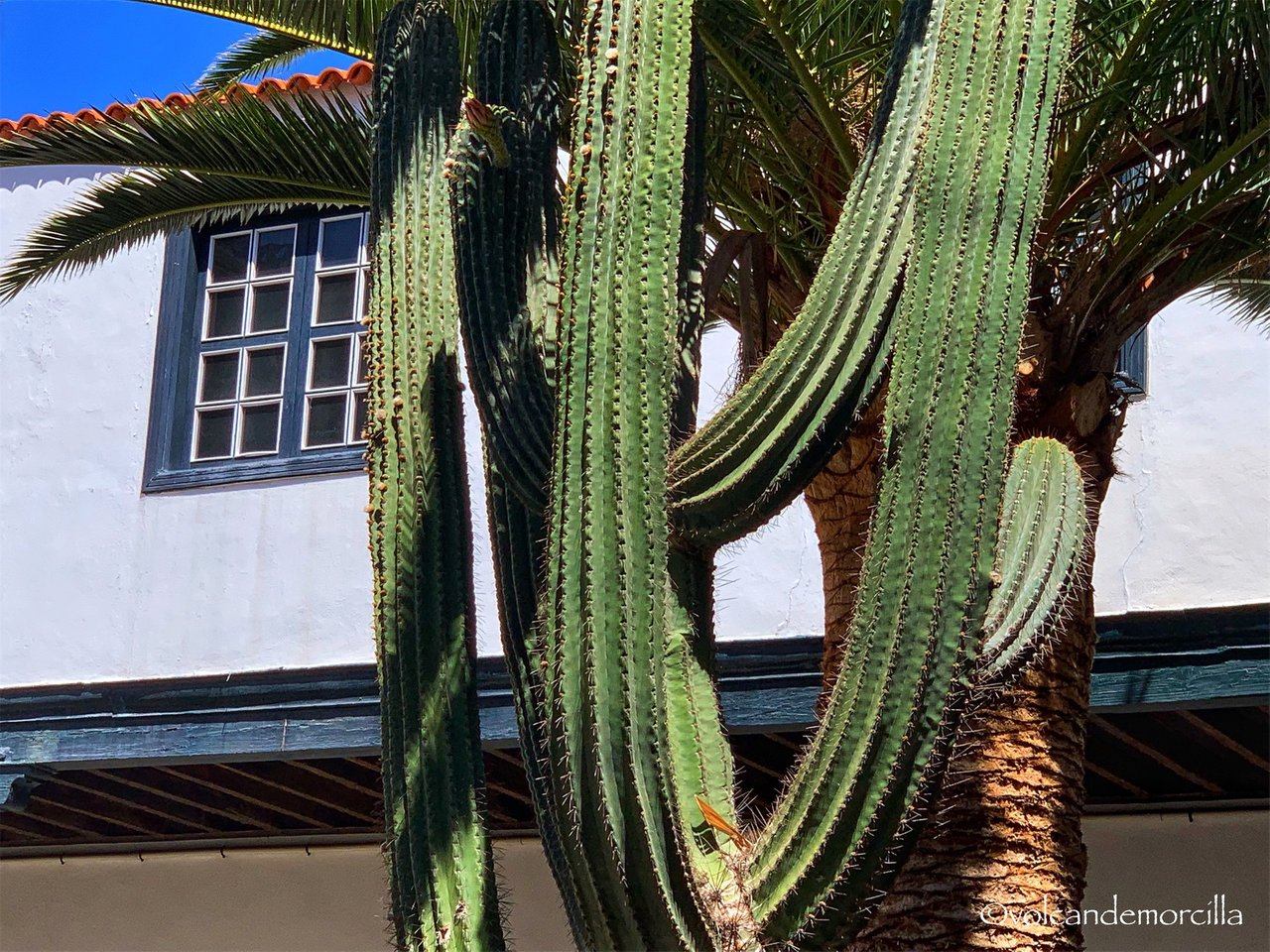 In the cloister, there is a rather bulky dragon planted and there are also some cacti and other native Canarian plants.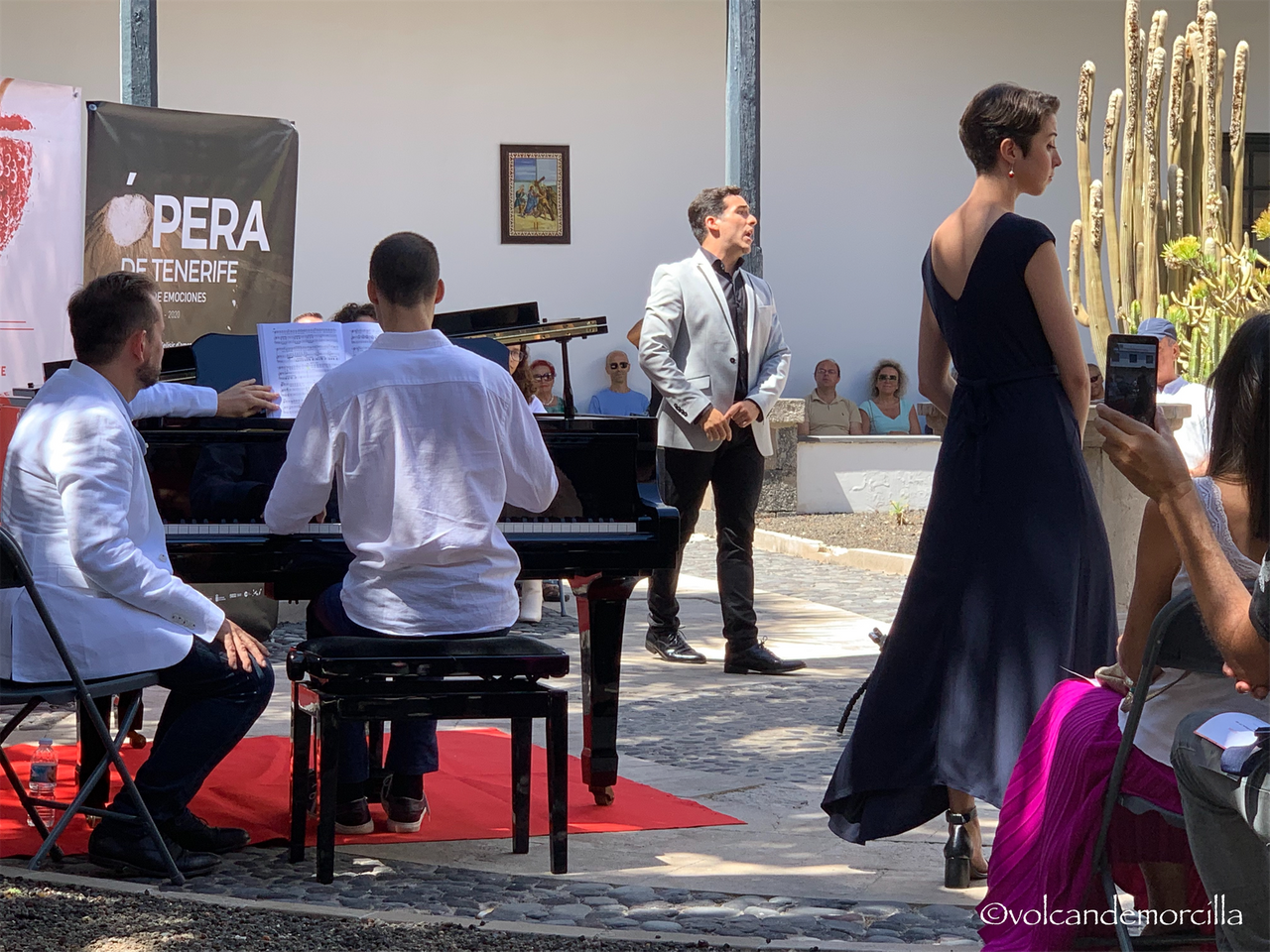 Donizetti's opera "L'Elisir D'Amore" is a comic opera. The argument, making a brief summary, is as follows: a young villager named Nemorino tries to conquer a beautiful young villager named Adina. As he is rejected by her, he tries to seduce her by taking an elixir that causes, in the one who ingests it, a great loving desire in others. As if by magic, the individual is loved by everyone. Nemorino is scammed by a street vendor called Dulcamara and who sells him the false elixir of love. With this simple argument a series of nice, cheerful and burlesque scenes are produced.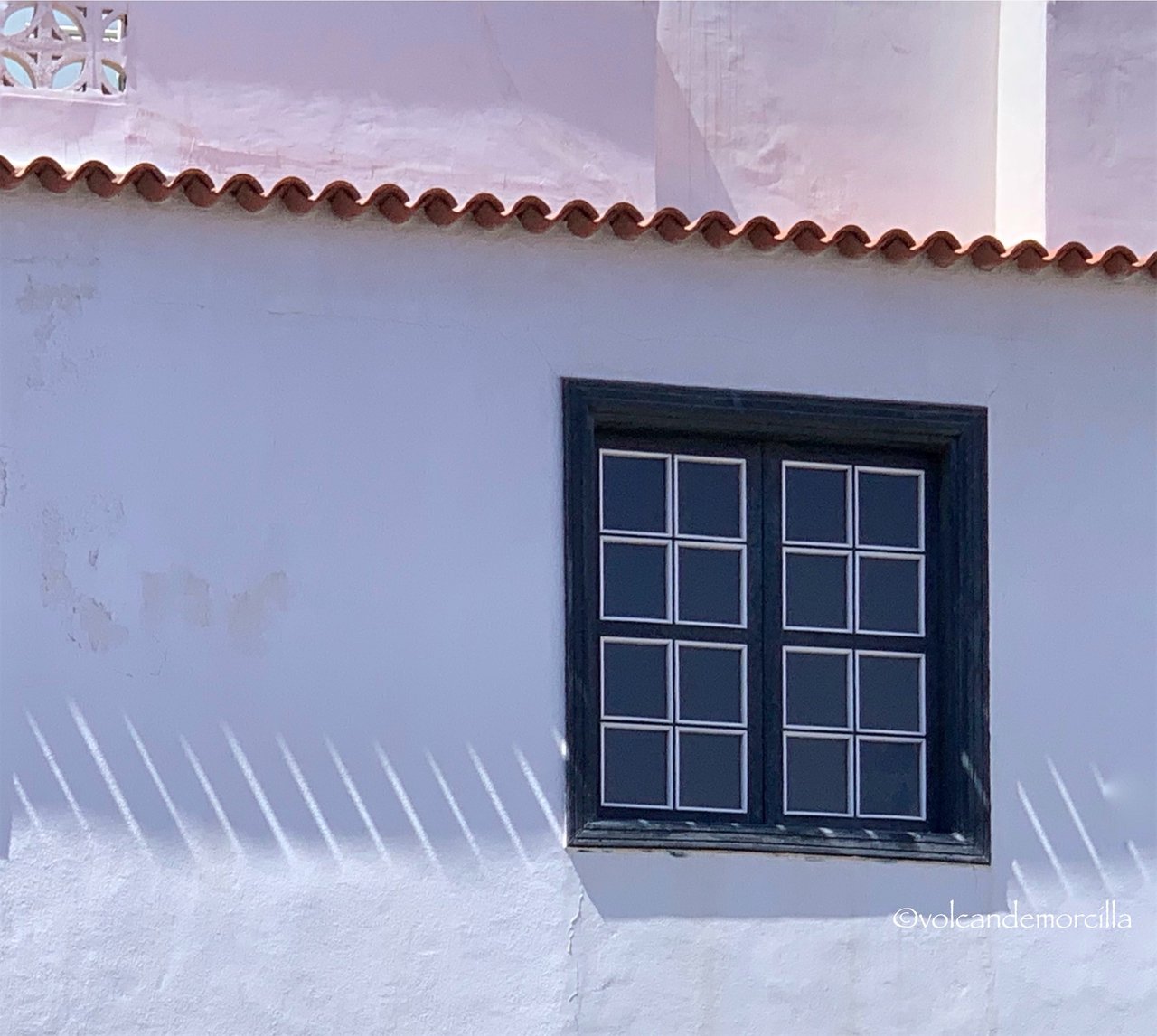 The artists sang us some loose arias, the most relevant ones, and here I show you some of the photographs I made of them. I hope you like them.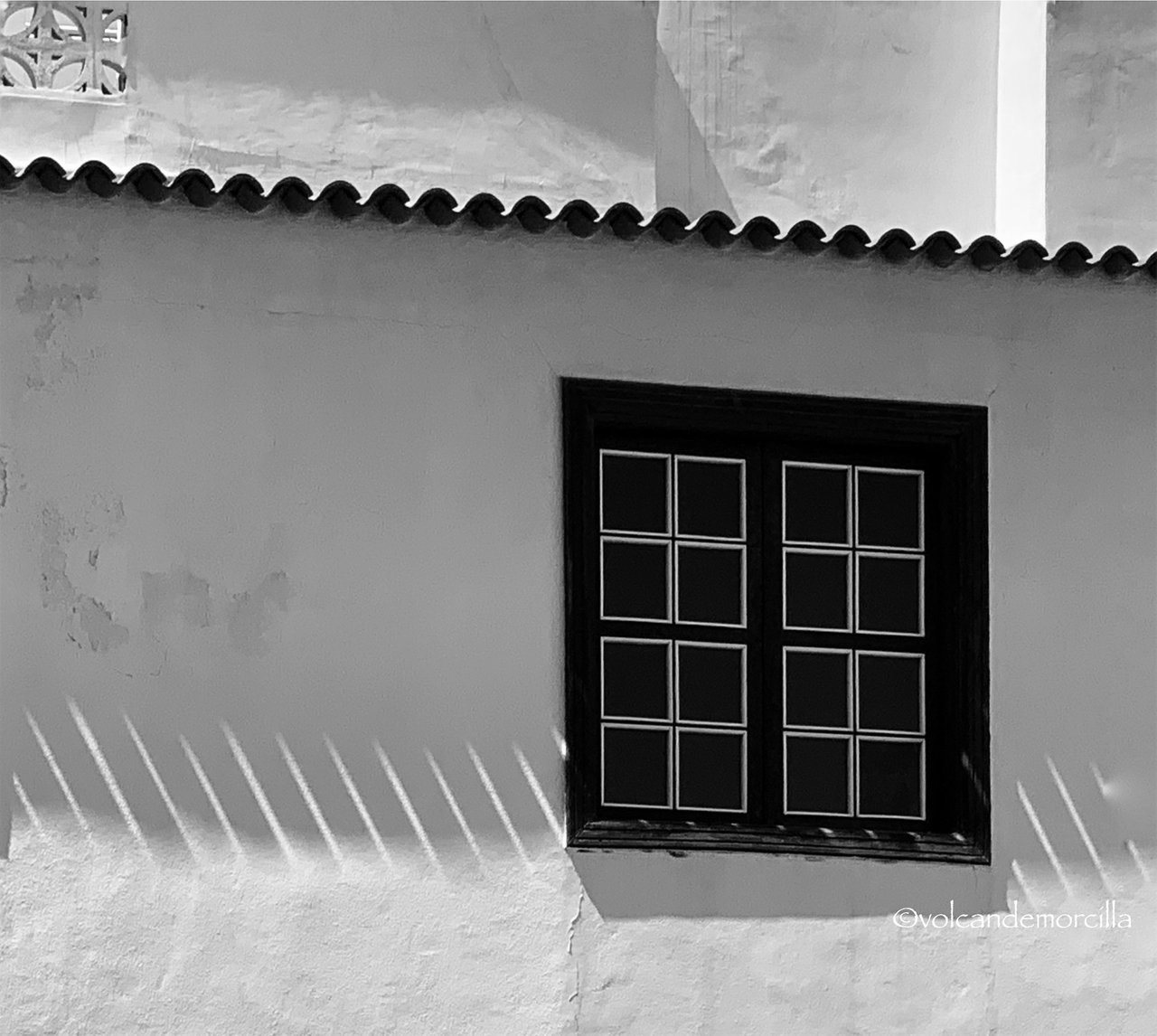 We only have to wait until October 26 to enjoy the opera "L'Elisir D'Amore" in its fullness at the Tenerife Auditorium. I am sure it will be a great success.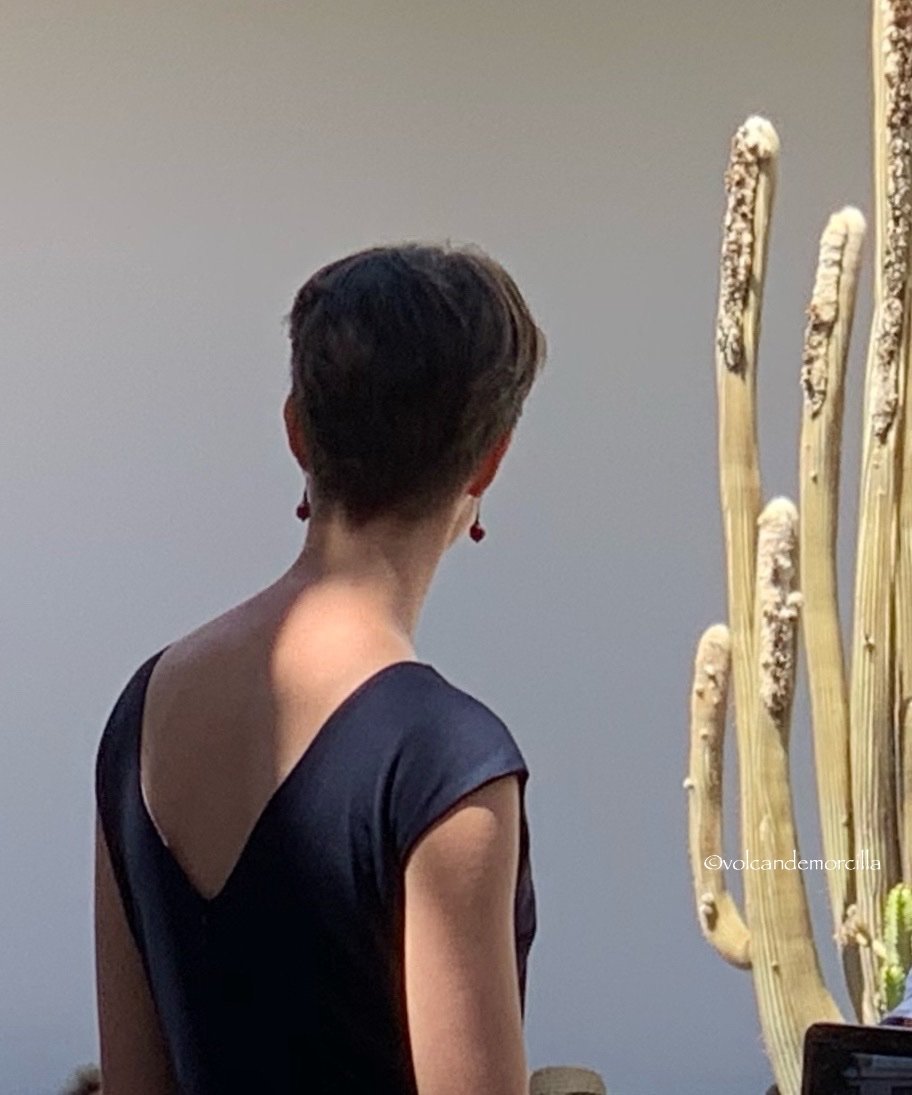 Bibliografía/Reference
https://auditoriodetenerife.com/es/opera-tenerife

Cómo lo hago
Hice las fotografías con mi iPhone X. Para la edición utilicé la aplicación Snapseed y para la firma digital usé la App Watermark.
Los dibujos los hice en el iPad con el programa Sketches.
For the photography I use my iPhone X. For edition I use the Snapseed application and for the digital signature the Watermark app.
Everything I did on my mobile phone, I did not use the computer at all.
For the drawings, I use the Sketches program and paint them on the tablet.
Si quieres ver como lo hago, visualiza estos tres enlaces de publicaciones previas.
If you want to see how I do it, visualize these three links from previous publications.

Las fotos son mías y originales. También, soy el autor del dibujo separador.
¡Espero tus comentarios!
The photos are originals and mine. Also, I am the author of the separator drawing.
I await your comments.
Buen Camino!