At An Sim Sa Temple in Dae Dun San Mountain
An Sim Sa temple was placed on Dae Dun San mountain. This mountain was designated as the natural park by the local government. It is believed that this temple was built during the period of Shilla dynasty. Actually, this area where An Sim Sa temple was built had been belonged to Baekje Kingdom before Baekje Kingdom was collapsed by Shilla dynasty.
It meant that this temple had been built after the collapse of Baekje dynasty. So I could not notice the trace of Baekje kingdom's architecture style in this temple.
The name 'An Sim Sa' means that the temple makes the mind of people peacefully.
The temple was located in the middle of the mountain. So I needed to drive for a while to get there. A memory brought me here. Several years ago, one of my friends had built Korean traditional house near the mountain. I dropped by him and we walked to the temple at that time. It was Autumn season when we stopped by.
At the last time when I dropped by, Dae Wung Jeon was not colored. But I could see that the hall was colored.
It must be not easy to build such a large Buddhist hall on the hillside. I was so happy when I saw Dae Wung Jeon hall through the green tree leaves.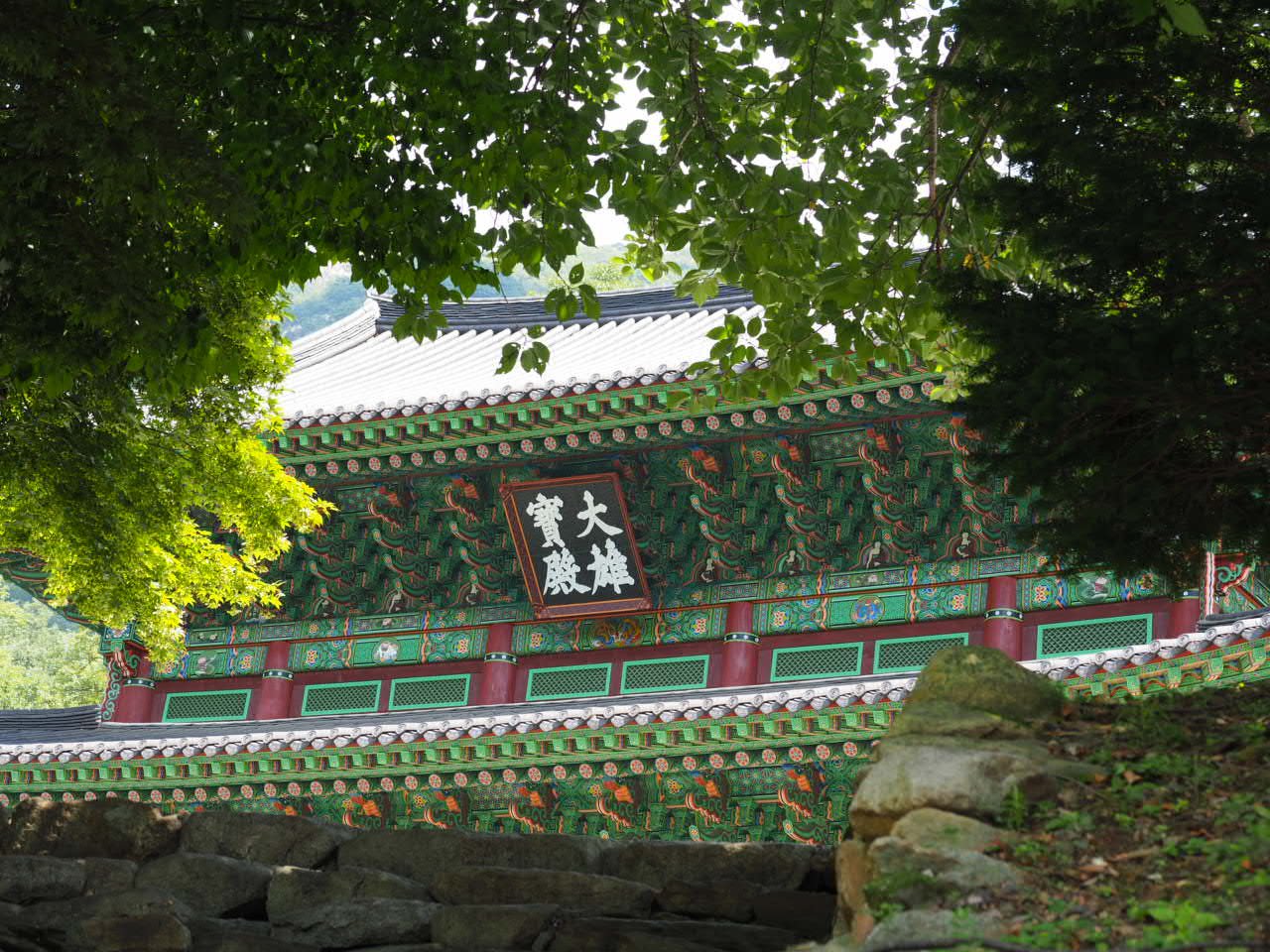 Dae wung Jeon in An Sim Sa temple looked 2 story building from outside.But it was 1 story building inside.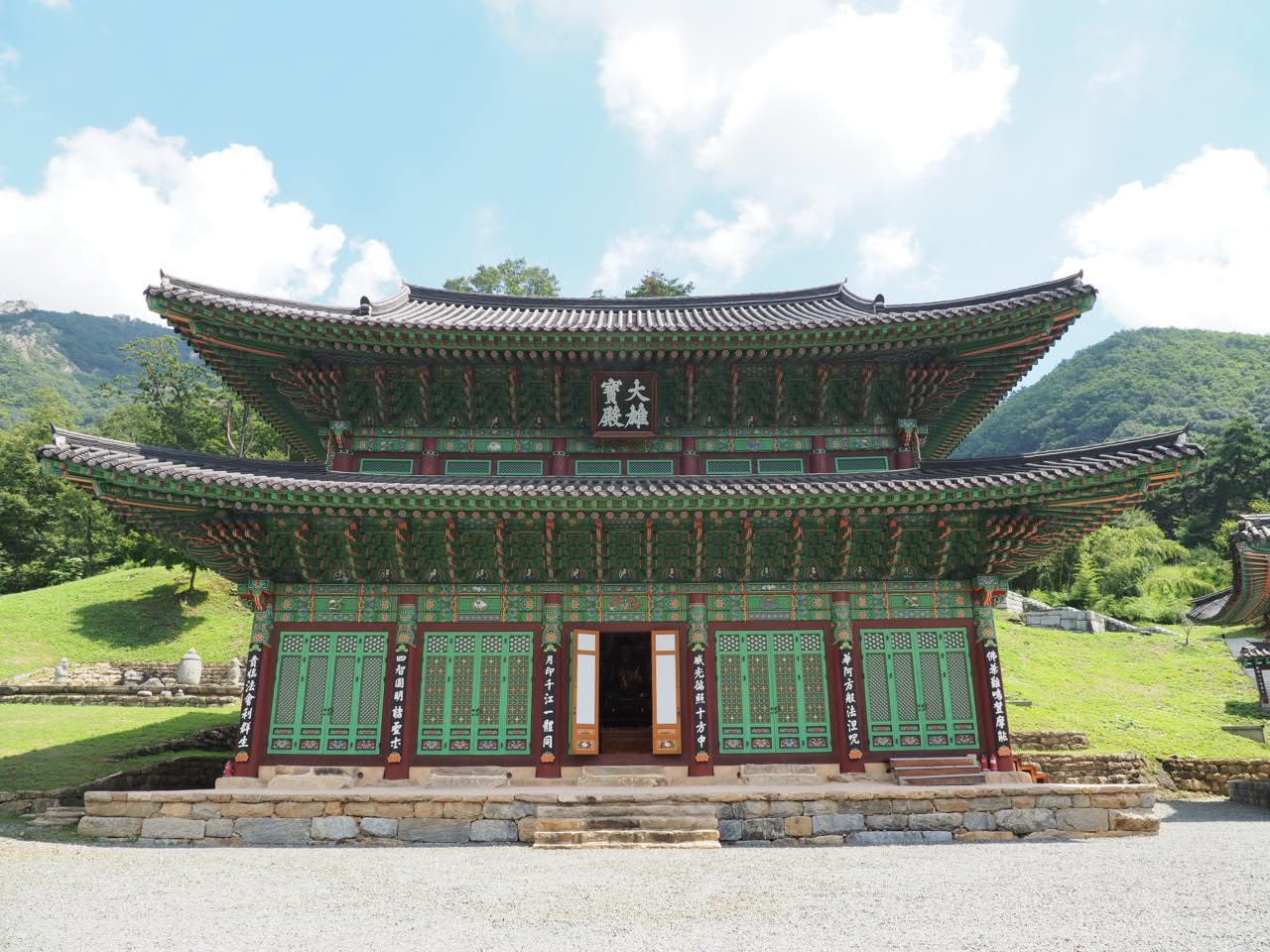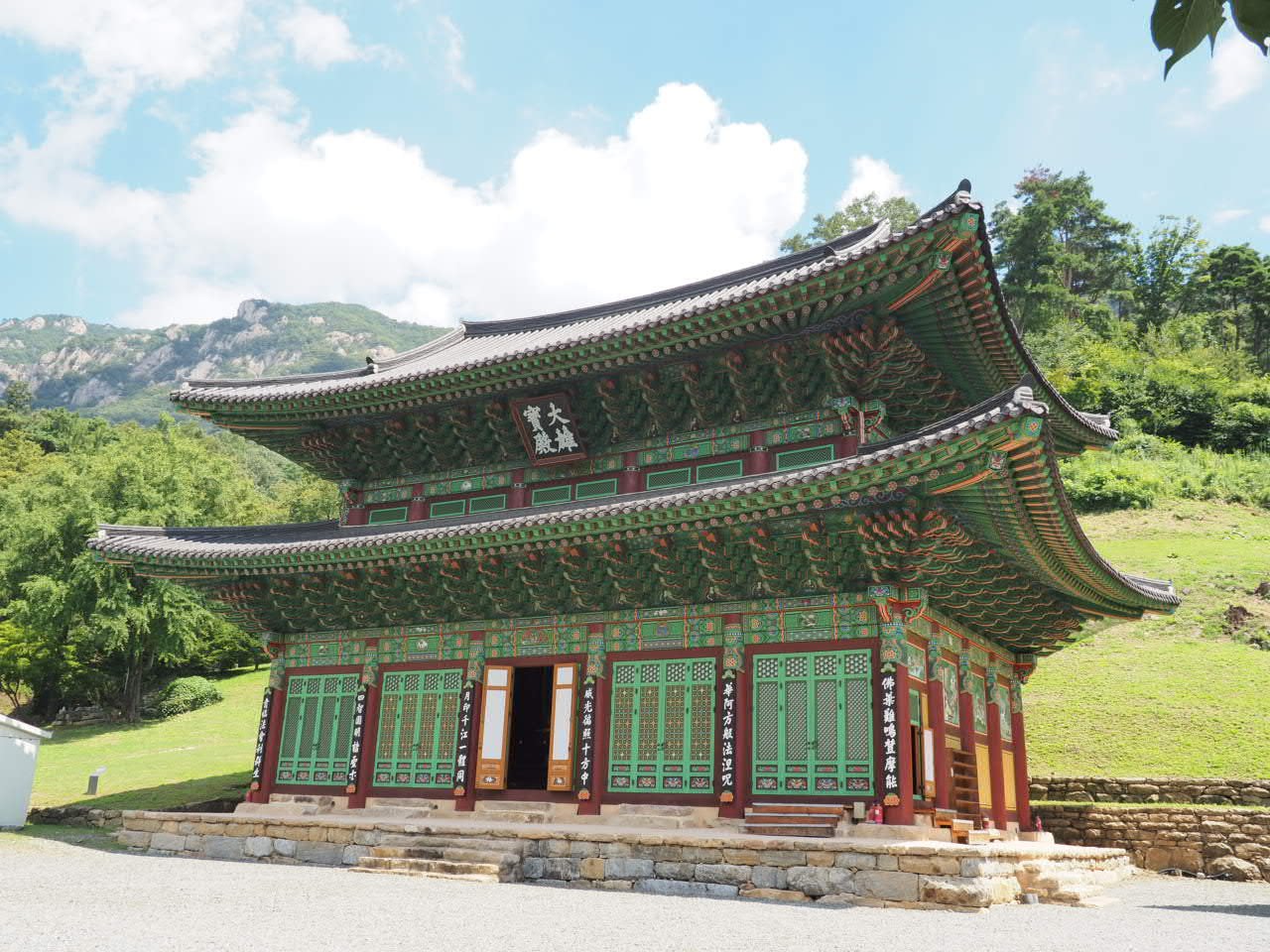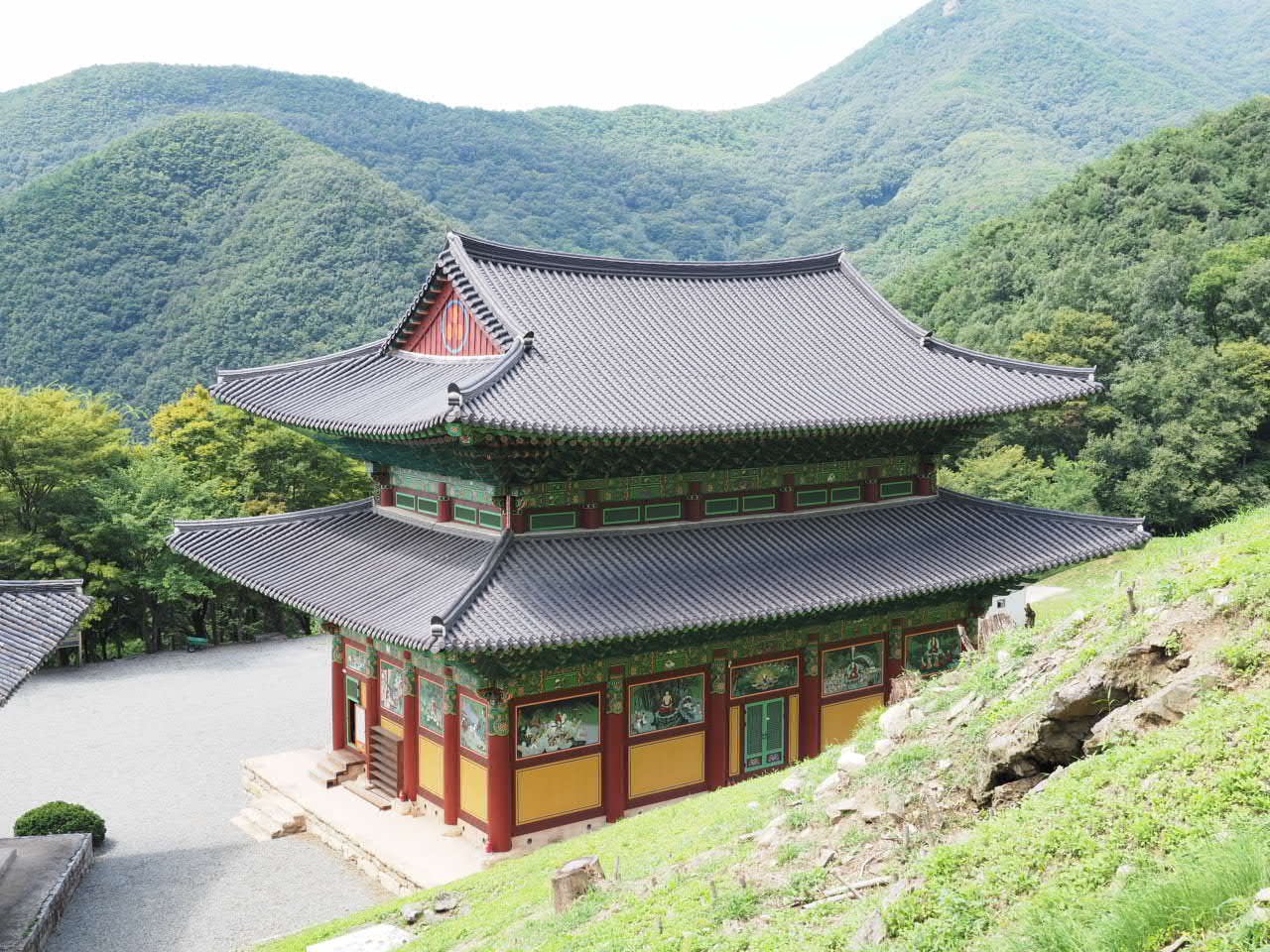 I photographed this building from a different side.
This hall was so similar to the shape of the mountain stood behind Daewungjeon.