Googleplay store support is soo helpful.

Confused? Check the footer

So basically i tried to download a game(pubg) mobile and even thought my downloading speed is good enough (27mbps) it wouldnt download that fast and would get stuck at 1% everytime.Tried to download it from somewhere else and it was very quickly downloaded.
So i texted the googleplay support to get a solution and wasted 20 mins. She was soo slow and texting back. 🤬 literally took her 3 mintues to write 3 or 4 lines of text.
She asked me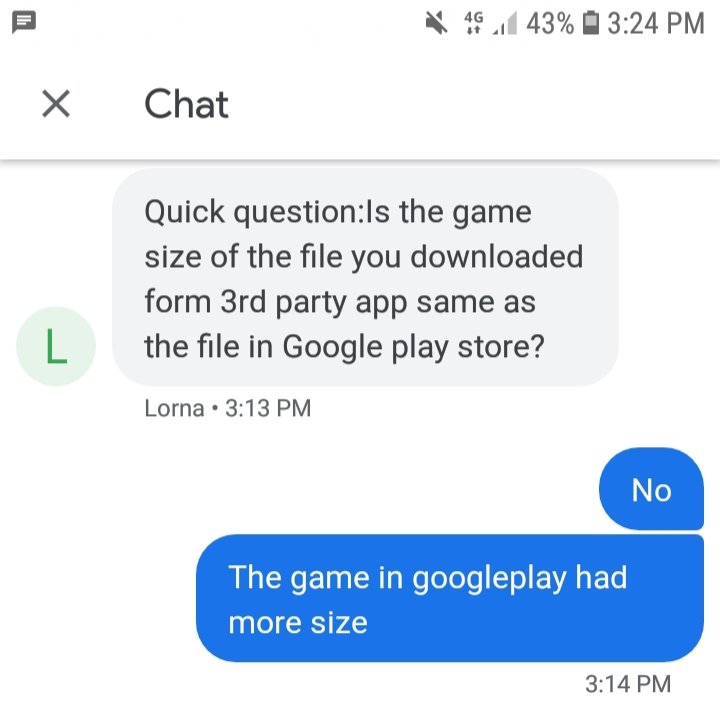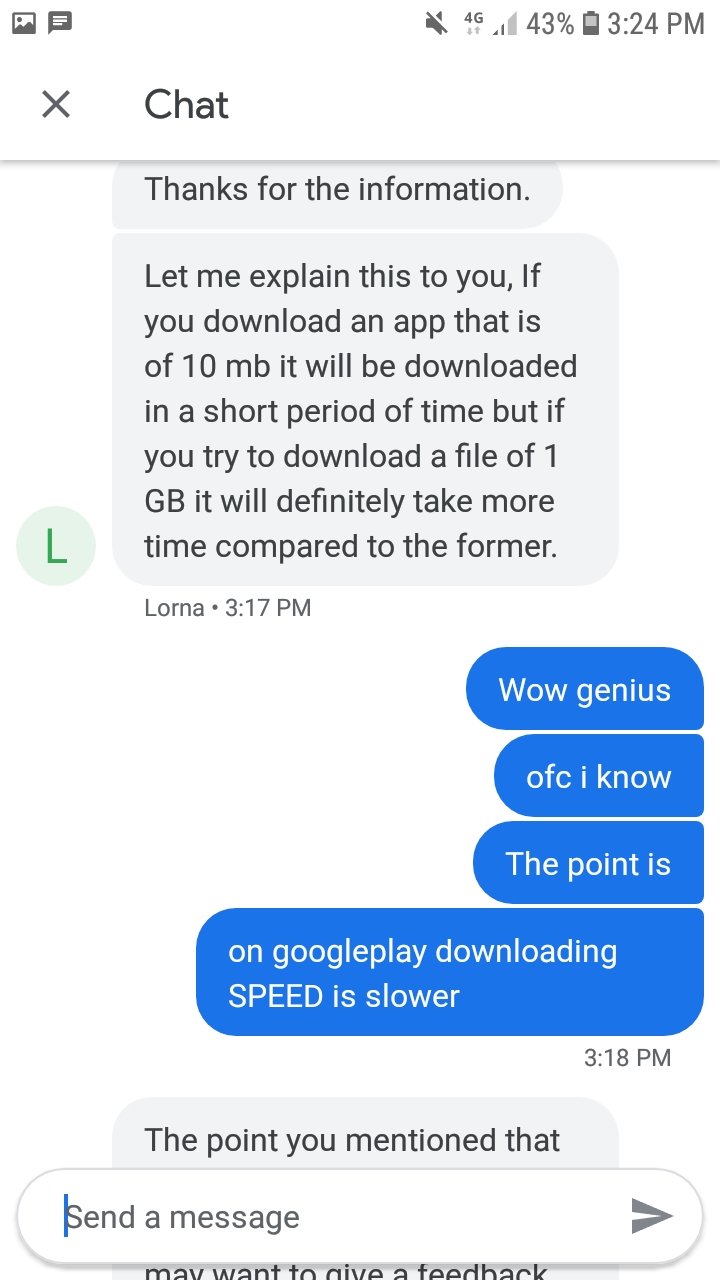 Like wth that is sooo obvious.
In the end asked me to just give feedback because she cant do anything about it 😑.
Wasted 20 mins.



This post is dynamic, it contain a replica of the top promoted post at https://steemit.com/promoted/
To claim this spot with your content or learn more check this post.