Lennon Wall in Taichung, Taiwan
---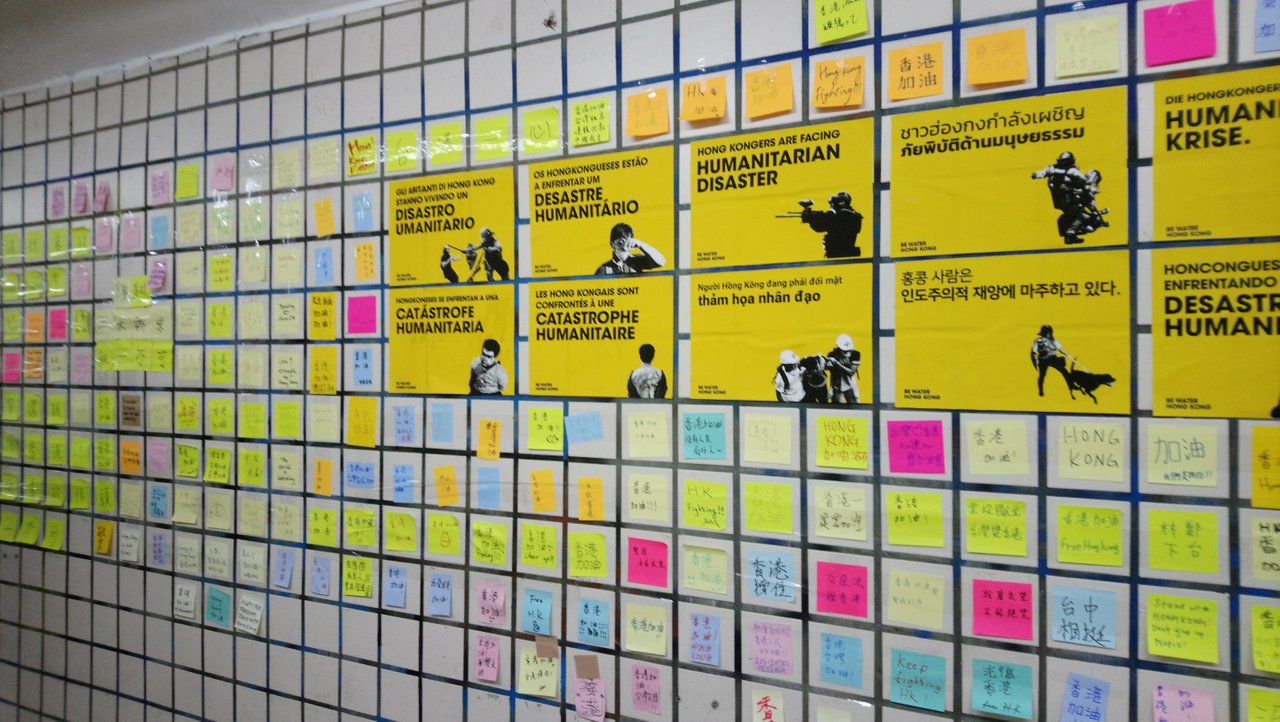 This weekend (17-18th August) a subway in a busy part of Taichung was transformed to a Lennon Wall in support of the recent protests in Hong Kong. It was raining heavily all weekend but there was still a very good turnout from the locals, Hong Kong people living here as well as expats. I'm part of a local expat Facebook group and was very touched by the support from the group, something that I definitely had not expected. Likewise I'm grateful for the support on Steemit as well.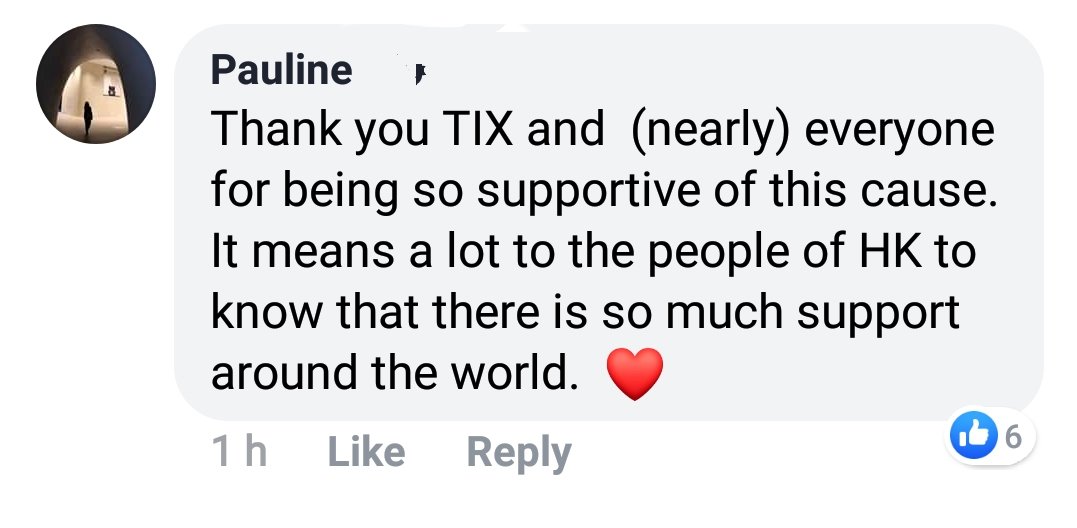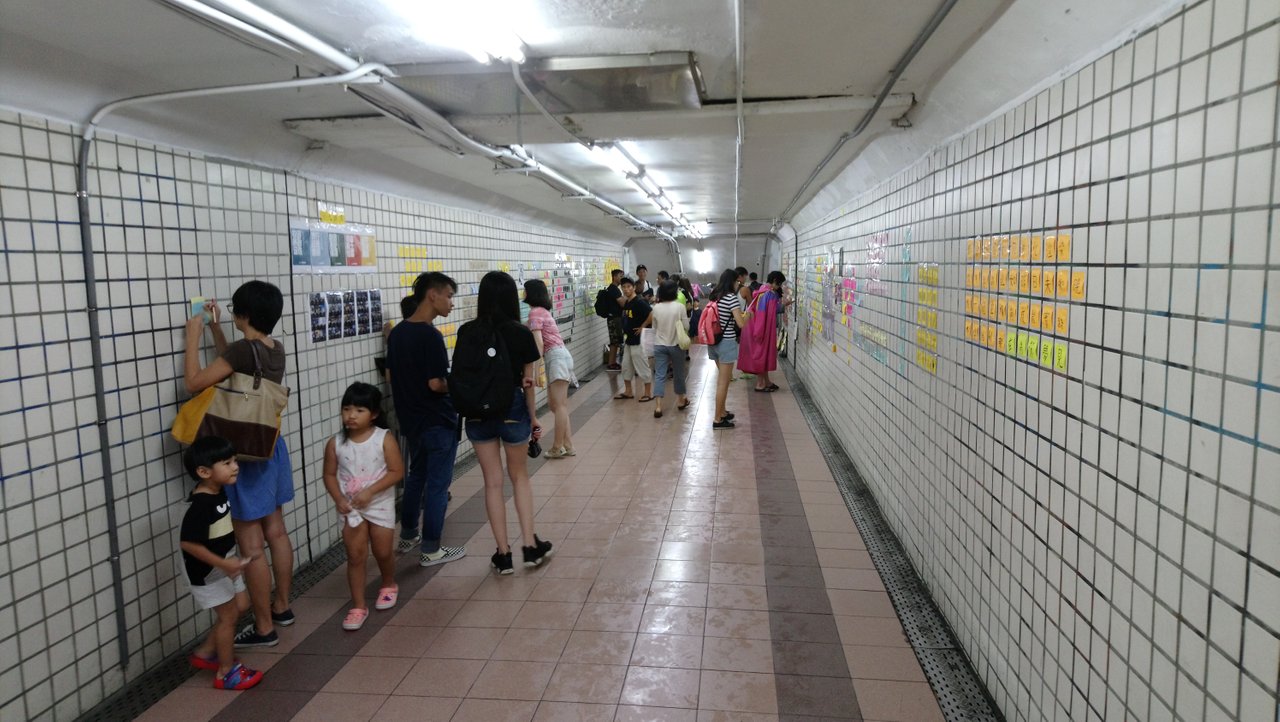 The artwork produced by people supporting the cause has been a very effective and powerful means of communication during the protest, and some are on display here. In fact CNN Style even did an article about it the other week.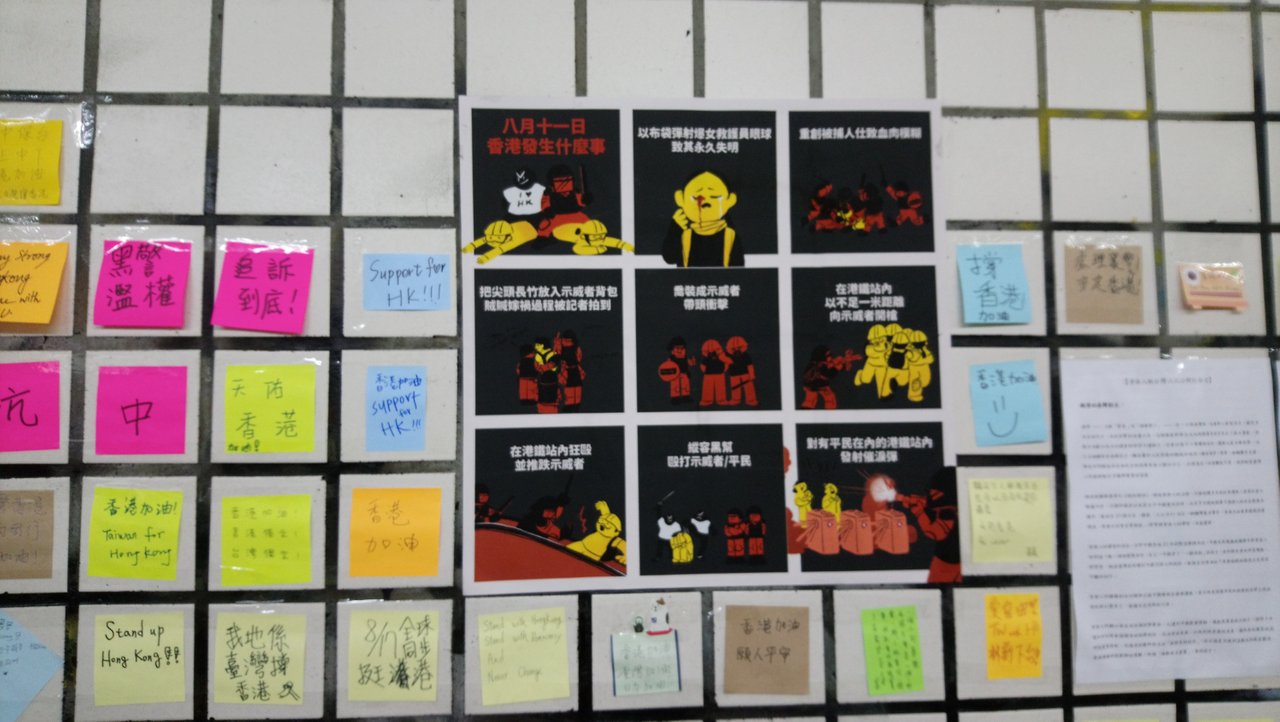 Other graphics depicted the events during the protest. Such as this one about a girl, a volunter medic, who was shot by the police in the eye with a beanbag round. It is understood that she has lost her eye now.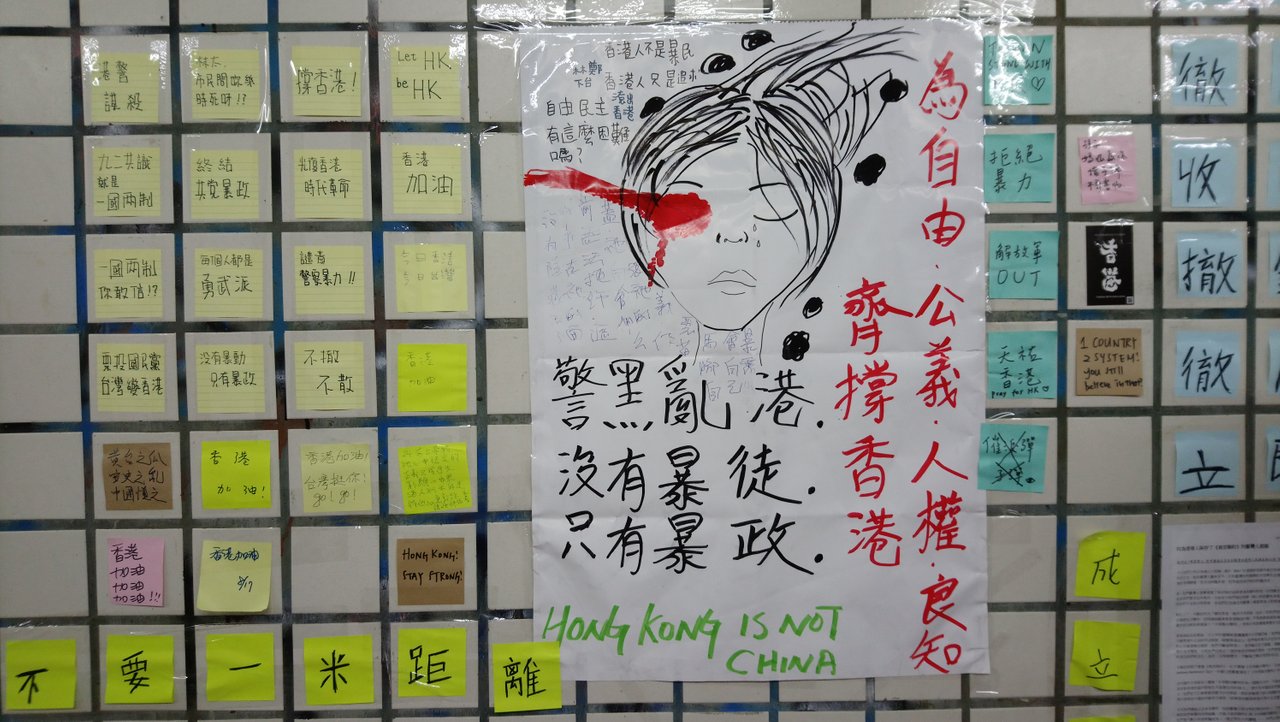 And of course, there are simple and direct messages for our infamous friends, police >>> pooh pooh >>>> po po.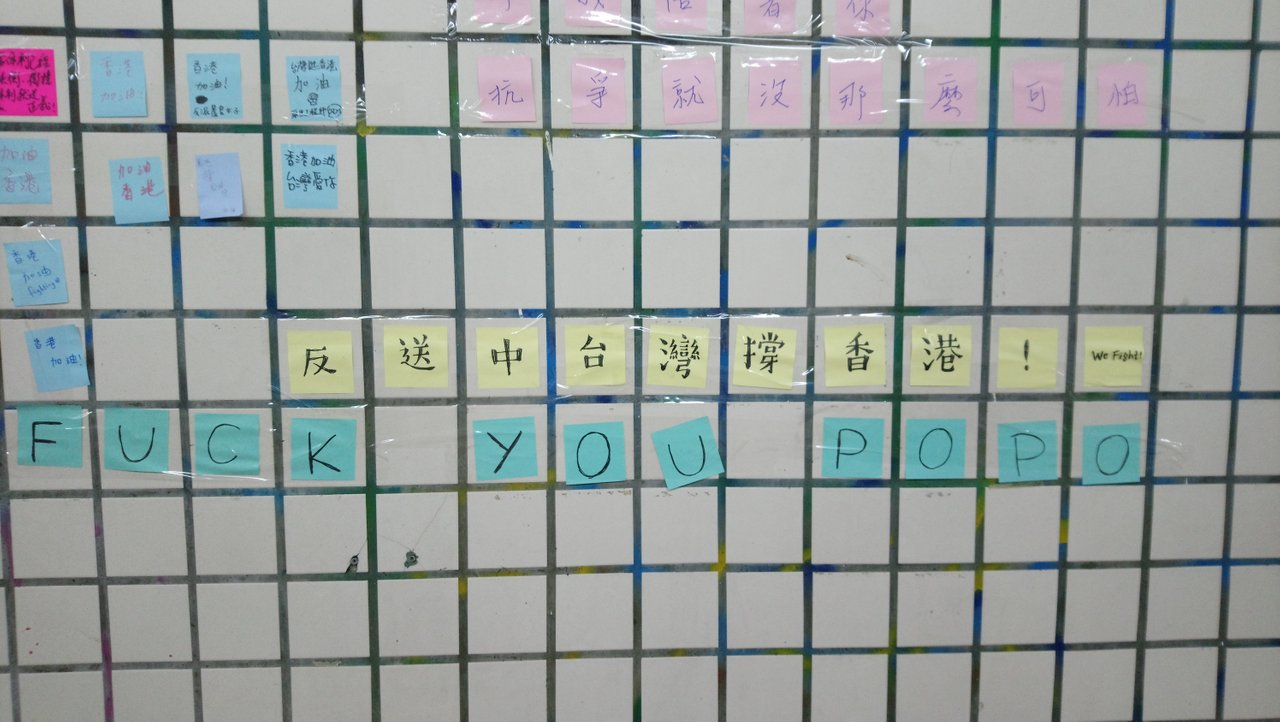 In my video, I'll take you on a closer look at the Lennon Wall and some of the message left by supporters.
---
▶️ DTube
▶️ YouTube