【investment】In steem-engine, opportunities are everywhere『【投资】在steem-engine里,机会无处不在』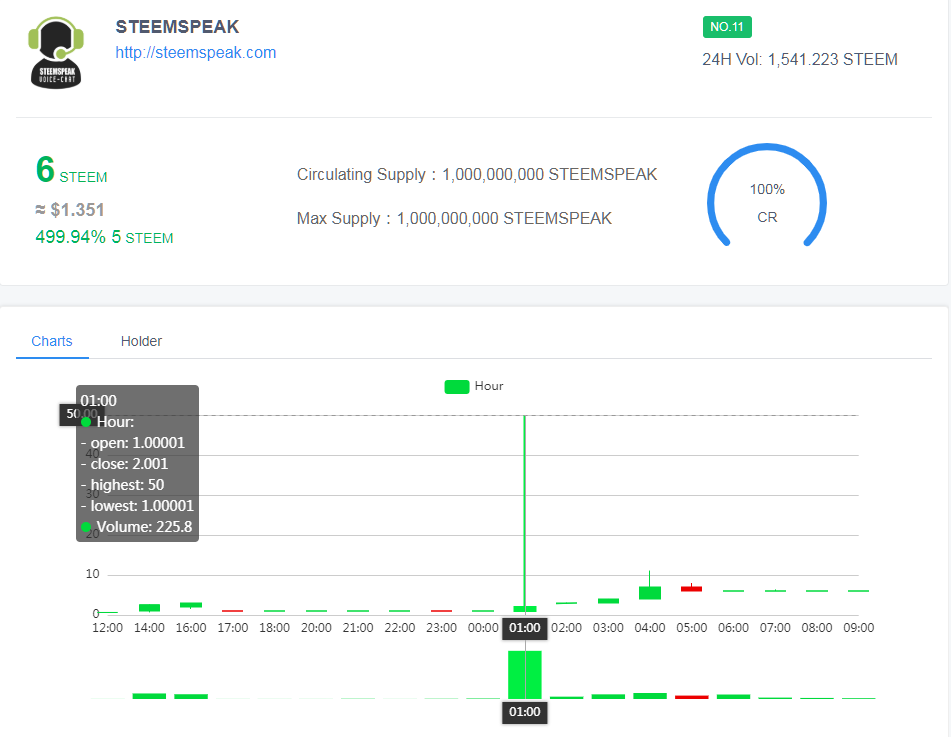 在沉寂了一段时间以后,steemspeak终于爆发了,这就和当初的 SCT 如出一辙。
所以说,只要能在steem-engine里耐得住寂寞,说不定哪一天就会爆发。
还记得当初 SCT 最高被炒到77.777 steem,就在今天凌晨1点多的时候 steemspeak 同样被爆炒了一回,价格一下子窜到了50 steem。
After a period of silence, the stemspeak finally broke out, which is exactly the same as the original SCT.
Therefore, as long as you can stand the loneliness in the steem-engine, maybe one day will be wealth.
I still remember that the SCT was the highest at 77.777 steem. At about 1 am today, steemspeak was also fired once, and the price suddenly reached 50 steem.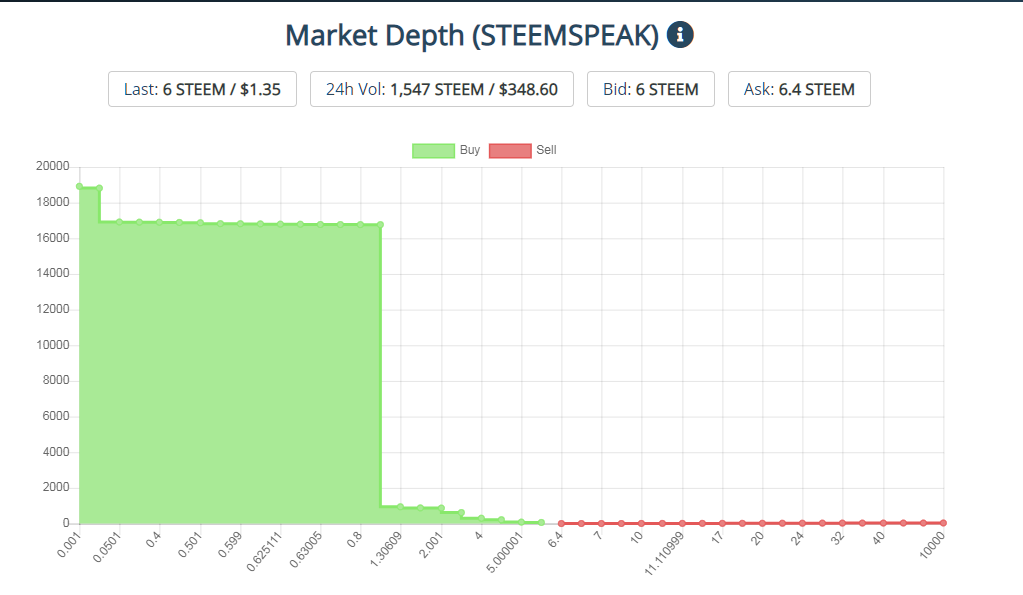 不知道这又是哪一位大佬在扫货,既然有人扫货那么后续肯定还会有动作。
看到这里,有没有朋友想着也抄一些回来,等着 steemspeak 再次爆发?
I don't know which one is sweeping the goods. Since someone is sweeping the goods, there will definitely be actions in the follow-up.
Seeing here, are there any friends who want to buy some back, waiting for steemspeak to break out again?
****
****
欢迎关注@cn-malaysia,支持马来西亚中文博客!
![](
)