Fork and Bottle: An awesome beer location outside the concrete jungle of Zurich

Switzerland and artisan craft beers isn't always the best of combinations, and especially not in combination of an awesome location and friendly service. Fork and Bottle in the outskirts of Zurich is a big exception to this, and deserves an honest recommendation!
While arriving in the lush green garden under the trees, we were asked if we were interested in trying some of the home brewn craftbeers. We got these cool tasters which was awesome, because often in a beer specialised place I have troubles on where to start. Tasting some testers gives you at least a small idea of where you should start, and I was very enthusiastic about this warm welcome.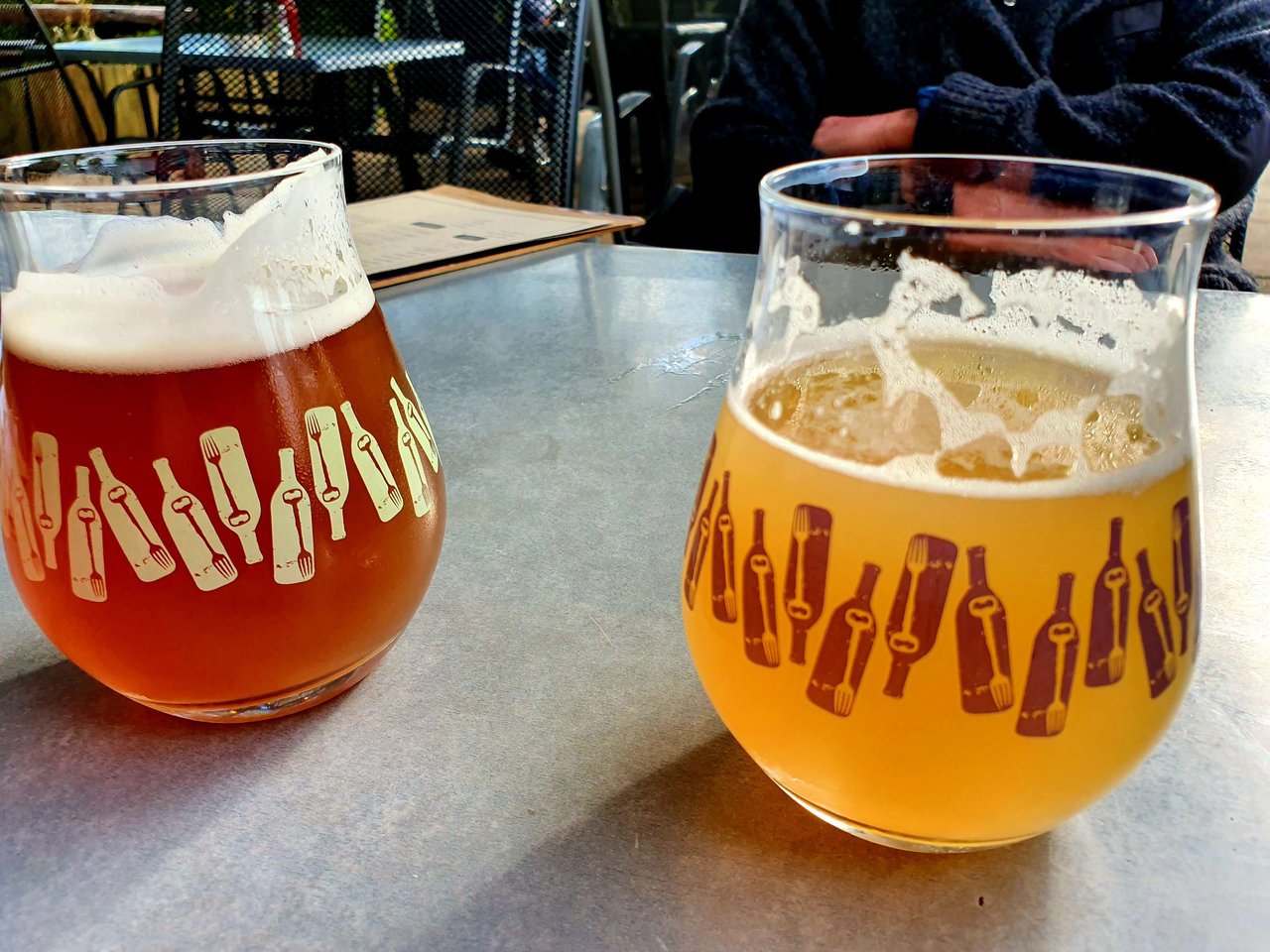 I ended up starting with an easy IPA and my friend started with a double IPA. Later on we also tried an IPA with coconut flavor (awesome) and some imported strong flavored cans from Australia and the US. So much to choose from!
Somewhere along the line of beer tasting there always comes a little munchie, Fork and Bottle has an excellent fingerfood and burger menu, and that is actually all you need. Because let's face it, beers and burgers is just and awesome combination.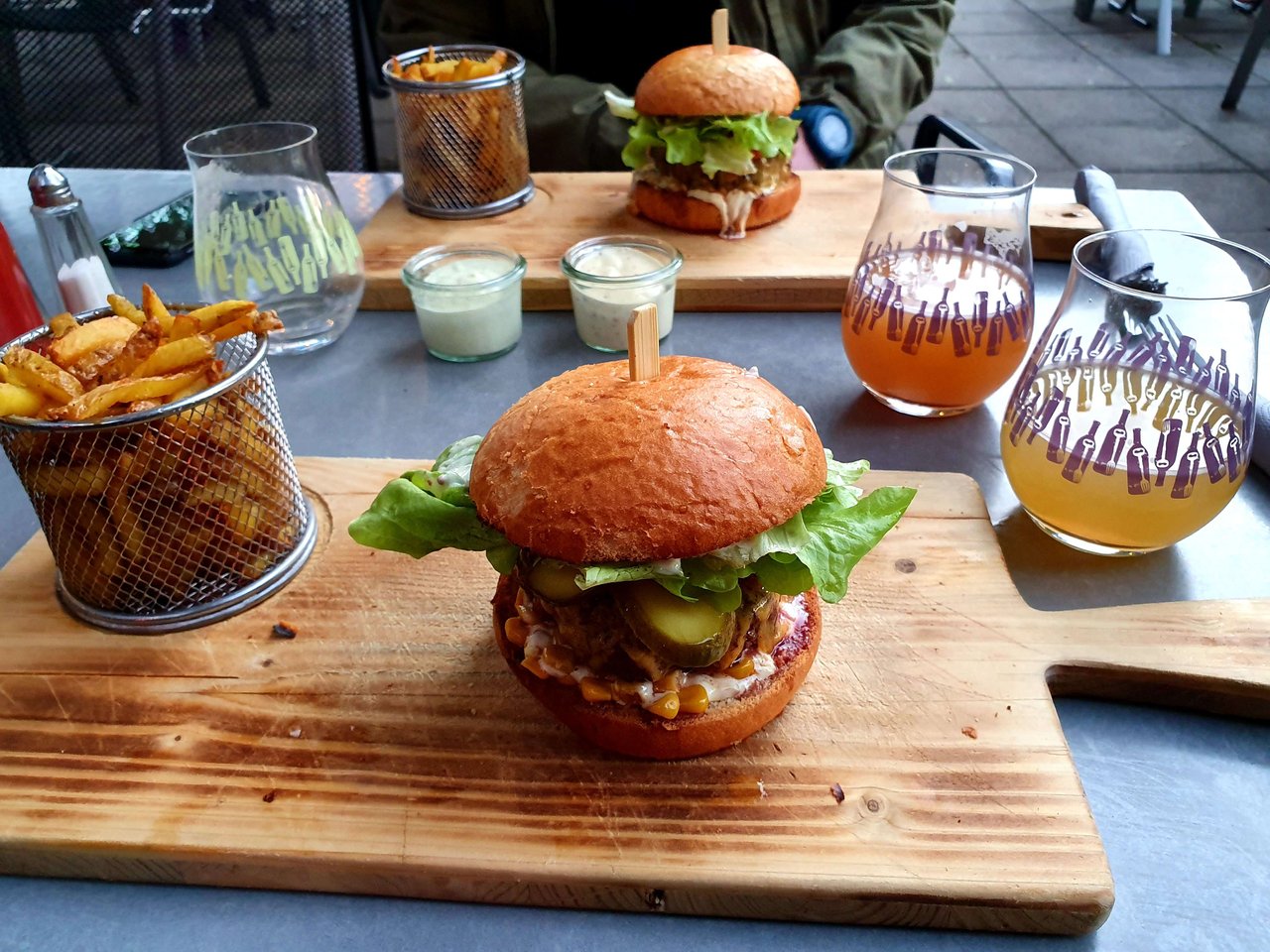 Also the spaces to sit are good. As said, the garden was a very relaxing place to hang in, but when the sun setted we decided to move inside because of the temperature. Here the places to sit are also excellent and there are even multiple rooms in here for events as well. While we were here there was a wedding party going, which we hardly even noticed in terms of waiting for food and drinks and in noise. Kudos for the staff for pulling this all off!
Fork and Bottle is just a really nice place to go to for an easy date or for a catch up with friends. The quality of the food and drinks is decent and the vibe is really good, to just hang around there for hours. Prices of the food and drinks? Swiss city prices would describe it best, but it is totally worth going!
---
Restaurant Information

Fork and Bottle



Allmendstrasse 20, 8002 Zürich, Switzerland
---
Fork and Bottle: An awesome beer location outside the concrete jungle of Zurich
This post participated in the Tasteem contest Beverages with friends