Who's "Benny" and Why Did He Get a Breakfast Dedicated to Him? ~ #fff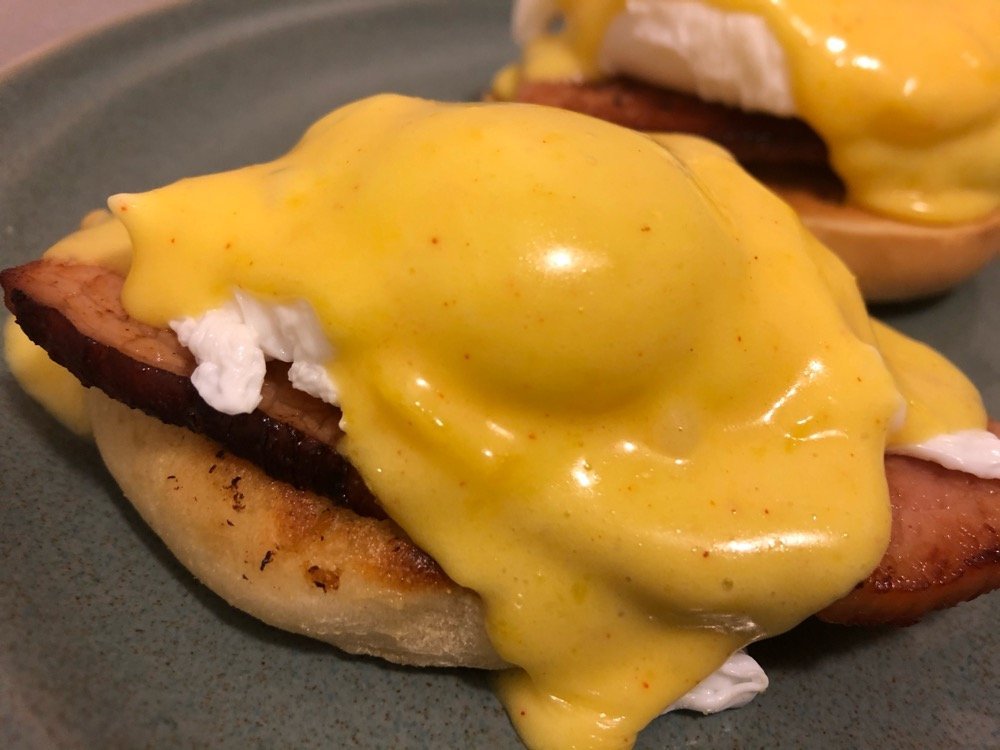 If you would like a complete answer to that question, feel free to do some investigative reporting and let me know ;)
Alls I know is that I wanted to make Eggs Benedict, so I watched some YT videos, most important imo was my boy Gordon Ramsay's. So that's where this recipe came from.
I used the traditional English muffin and I also used an everything bagel as well seeing as I had some left in the fridge.
I sourced my ham, I didn't have Parma Ham like Gordon, but I got mine from an old local butcher shop call Hackenmuellers. It was a smoked ham and boy howdy was it good just on its own.
I decided if I was gonna do the damn thing, I needed to get some proper eggs. None of those factory farm watery eggs. So these were free range organic brown eggs, you could tell by the yolks that these were top shelf eggs. Beautiful golden yolks. After separating the whites, the yolks were placed in a double boiler, or in this case, a glass bowl on top of my rice cooker. Fancy, right?
The Hollandaise was by far the trickiest part of the whole recipe. In fact, my first attempt resulted in some really gross looking scrambled eggs. This resulted from not whisking constantly and probably too much heat. But my second attempt was everything I was looking for and more.
Poaching the eggs was easy as 1-2-3 for me, as I have even made a post here about how to poach the perfect eggs. As Gordon says, "they look like little lumps of mozzarella".
Mise en place, I've come to find out is a French term for "everything in place".
English muffin/bagel, pan fried smoked ham, poached egg, top with homemade hollandaise.
Bon Appetit my fellow #fff friends!
Posted using Partiko iOS