I'm super-cool racer from all. Ukrainian village's entertainment🤪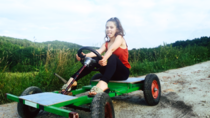 Good morning everyone! I want to tell you today about my yesterday's driving experience! Imagine, I was behind the wheel of the newest invention for the ride of the coolest mechanics.
---
Two guys 12 and 13 years old already have a lot of knowledge in the making of devices and can make everything. This time, I want to introduce and test this newest wheelbarrow. As for me it's done in the loft style - my favorite. This is when you can create the following from different old spare parts.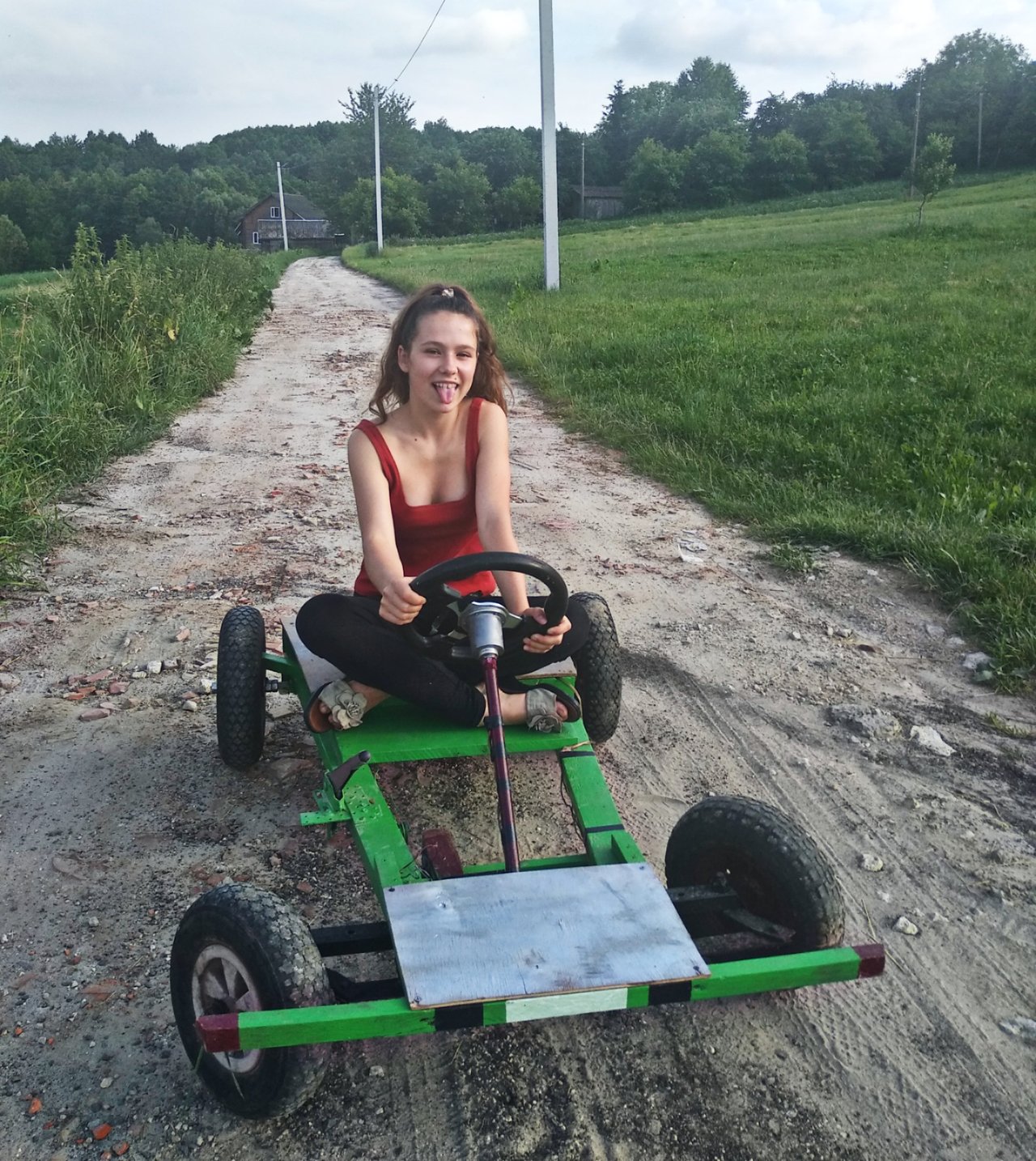 The composition is made of two main materials - wood and iron. What is painted in green is a tree, and that black is iron. There are even wires for turn headlights on and there is still a handbrake and a brake.
---
▶️ DTube
▶️ IPFS
---
(
@bugavi
- xo-xo-xo)