Roasted Suckling Pig at the night market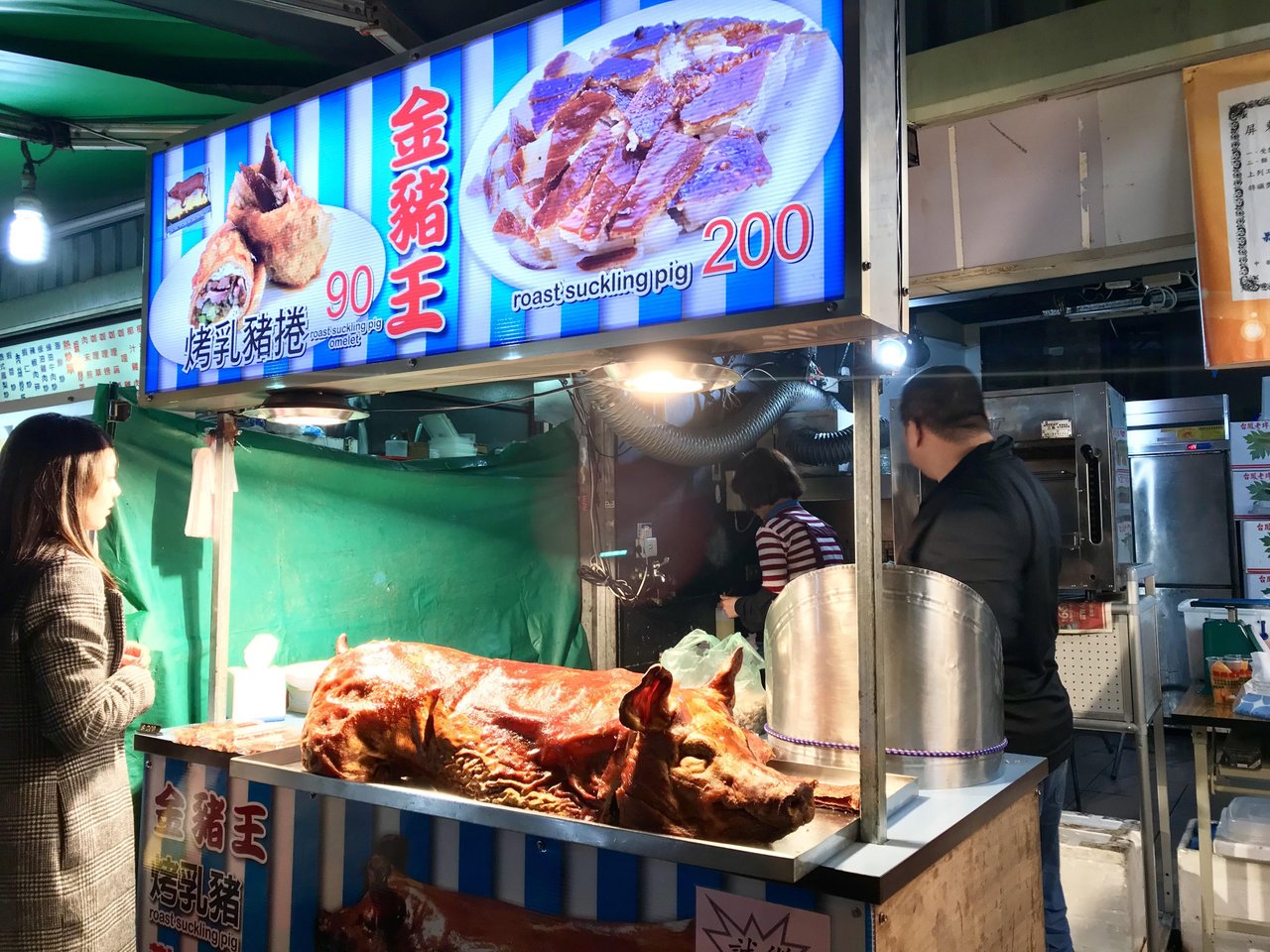 Literally the whole suckling pig is there, what a good way for marketing
I forget the night market name but this photo was taken at one of the night market when I was at Taiwan. I have never see night market vendor selling like this before, only in Taiwan night market. From far you don't even have to read the sign board what they're selling.
Good way for letting peoples know what they offered. Although I might not interested to buy and try, but I will take photo then share on social media. That why I think, this is an effective way for letting the customer/not a customer yet/tourist help the night market vendor voluntary share what they offered. Free marketing for the night market vendor.
这是一只金猪,看起来还不错。我到了台湾夜市后,觉得他们很厉害。虽然只是在夜市卖东西,看起来很简单。其实,没有这么简单因为有很多竞争。大家要想办法attract customers.
Post by Baileys
---
Notice
A few days ago, I made an announcement that I'm sharing this steem account with my little sister which goes by the nickname PowerStar Wolf. Each of the post will always end with who posted it for easy identification.