He's a big boy now 💪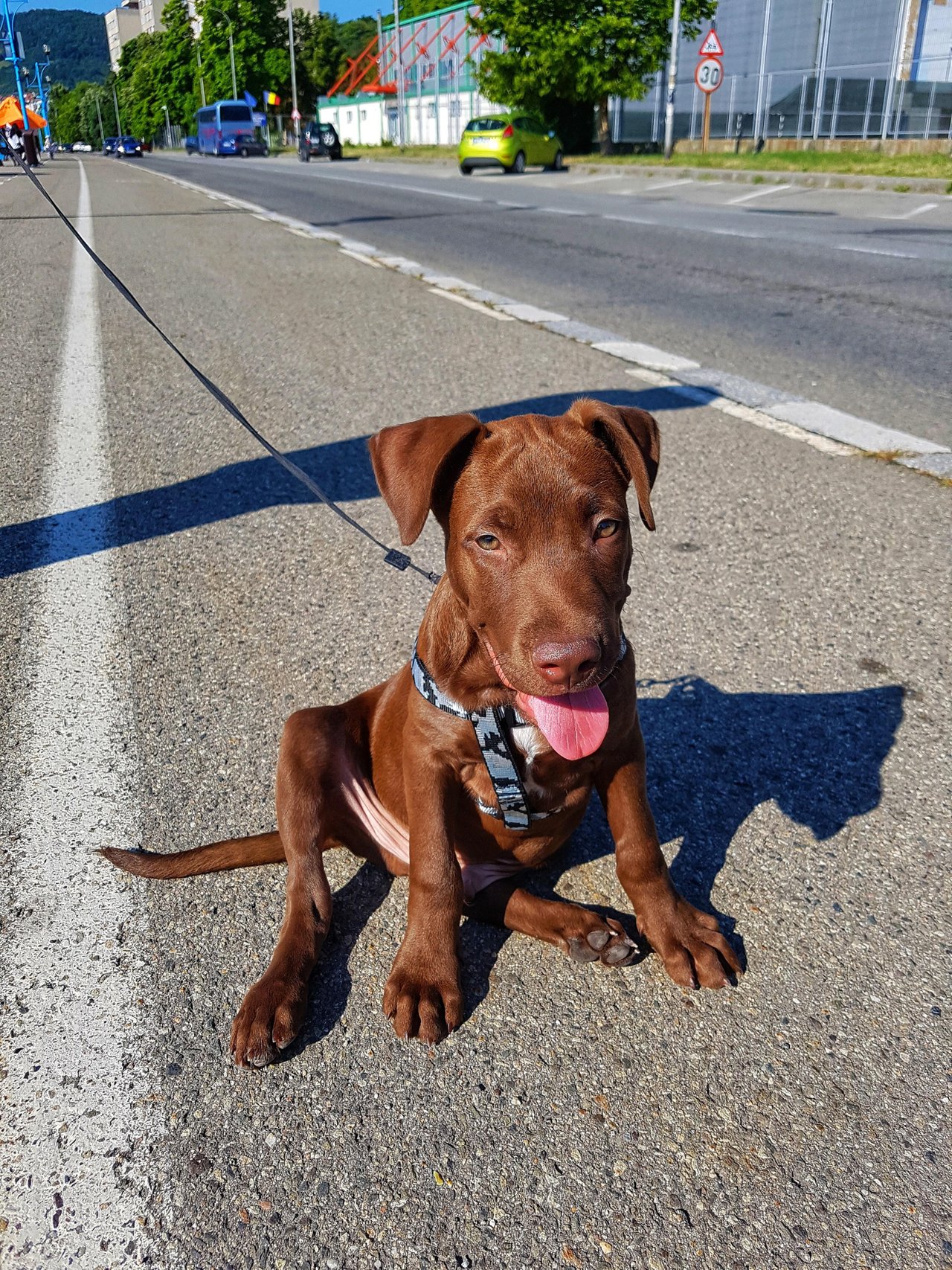 This little guy was a small mix amstaff-akita inu brownie when I met him and he was and still is a full of energy pack. Belongs to a neighbor of mine and I get to see him very often and kind of observed his growth process.
In the pic was about two-three montha old but now he's almost ten and it has the size of an akita not an amstaff. The head is not of an akita though...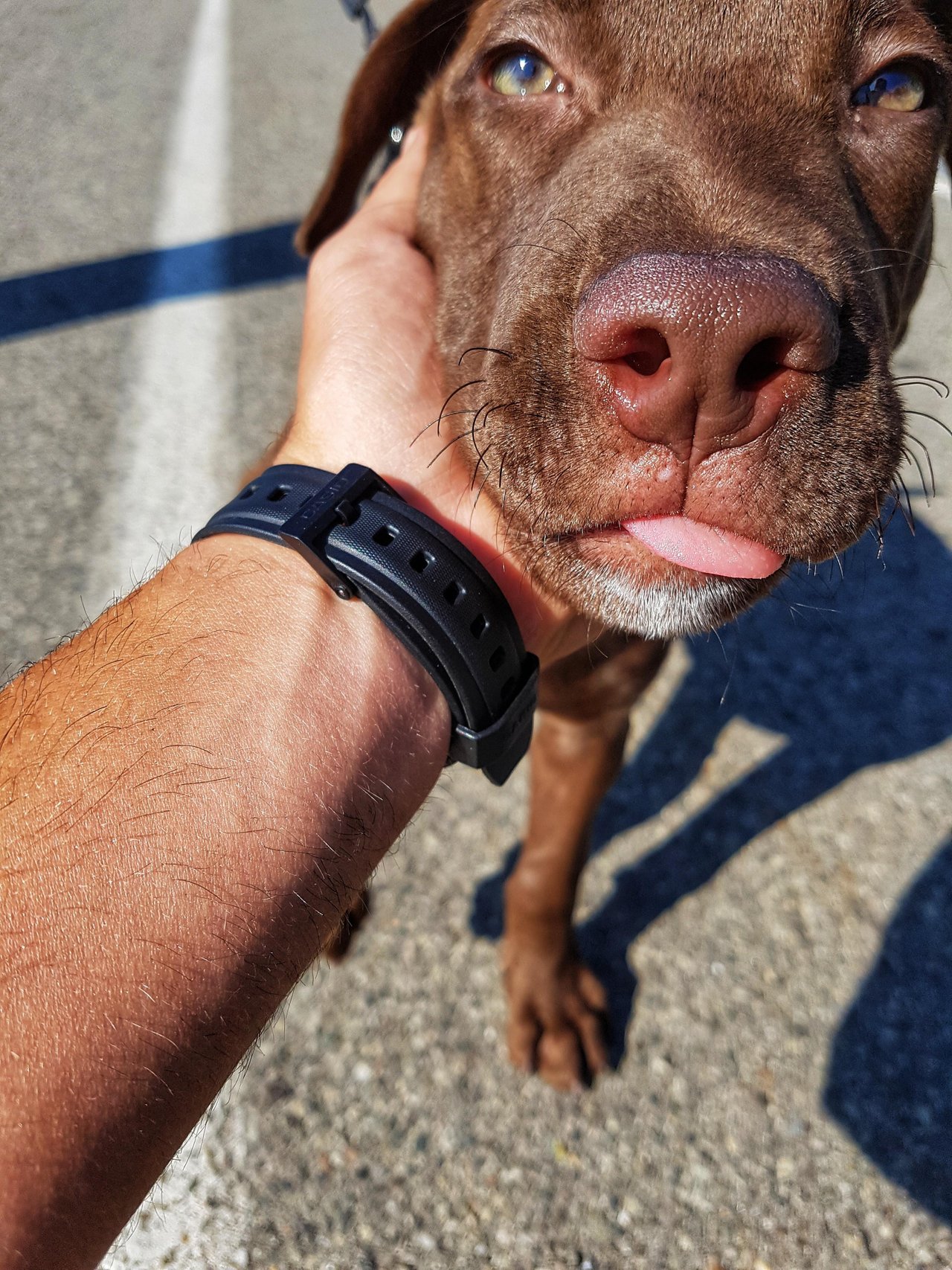 Being a mix of a considered dangerous breed he's wearing a leash all the time and he hates it. I can see that because he's always pulling...
...and although I would have let him run free the owner doesn't want that. Too cautious, but the dog is clearly not one that would stick his teeth on anyone's ass.
Why I haven't uploaded a recent pic with him? Because I don't have any but there will be a part two of this post with Rocky. Yeah, that's his name.
Thanks for attention,
Adrian